This is Captain Jordan Pate with the Myrtle Beach Fishing Report for Spring 2018.
Fishing in Myrtle Beach has really picked up over the last 6 weeks as we're beginning to see a strong push of baitfish and grass shrimp return to our estuaries. We've been primarily targeting redfish and flounder in shallow water, as well as cobia, sharks and breeder size red drum along the coast just south of Myrtle Beach. Everything seemed to be about a week or so behind schedule due to the exceptionally cold Winter we experience this past year, however as soon as water temps hit the 68 degree mark is when things really start to come together.
Black Tips and Spinner sharks are showing up which we are catching around the menhaden schools. We are primarily using fresh cut or live bait for these feisty sharks, however sightfishing to sharks with lures is as fun as it gets. When sighfishing to sharks, I like to throw a large profile swimbait like the DOA Swimming Mullet with a short 40lb wire leader.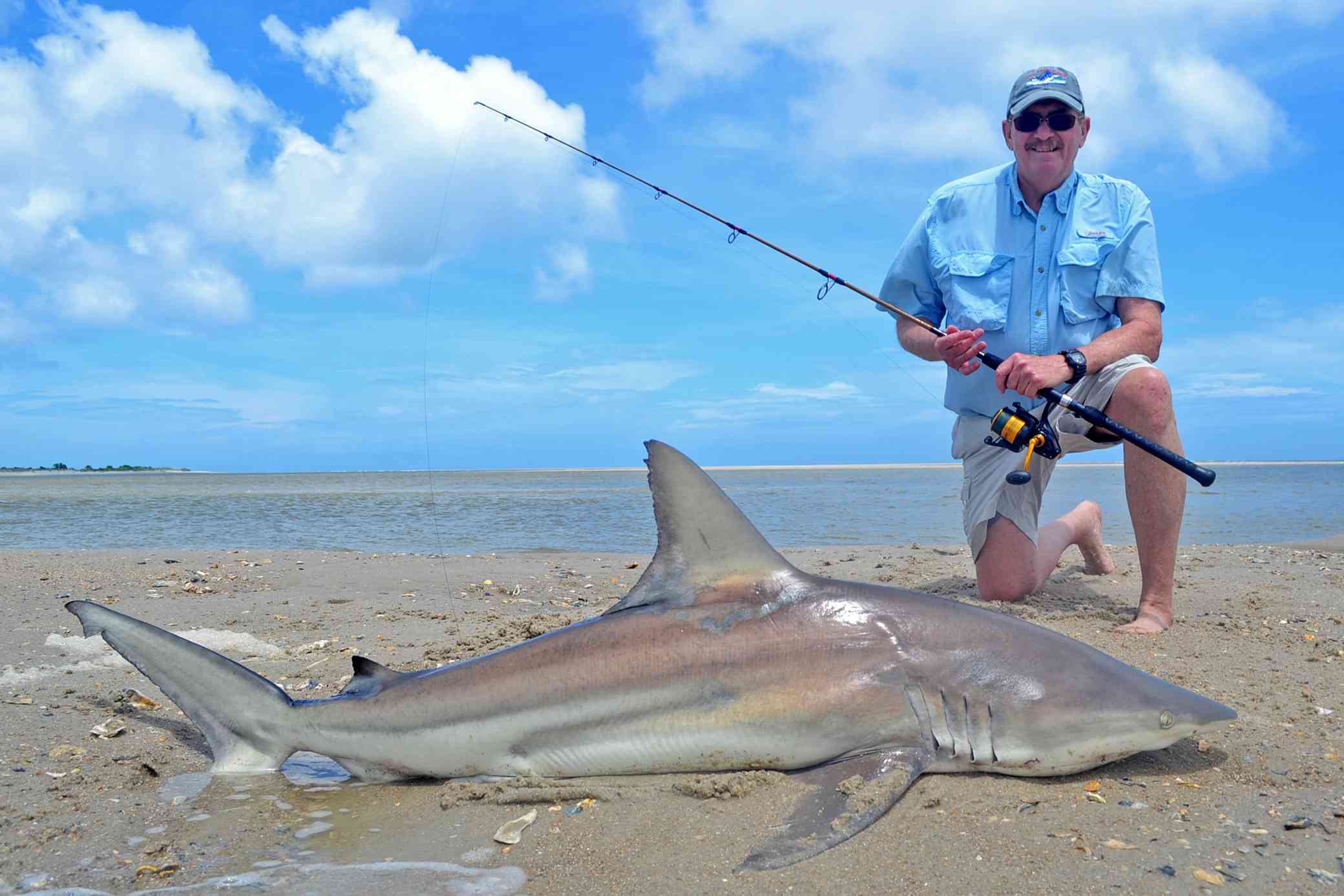 The nearshore wrecks are also holding a variety of species including Spanish Mackerel, Cobia, Spadefish, Grey Trout and Flounder. Having a live well full of fresh caught menhaden or finger mullet is the ticket when fishing the wrecks, which are found in 40-55ft of water. When casting to Spanish Mackerel, I like to have my clients throw a half ounce diamond jig with a light wire leader to prevent cut offs. Vertical jigging with the same jigs will also catch Grey Trout and Bluefish.
Cobia have also made a good showing in the last couple of weeks with the largest of the season topping the scales at 48lbs. I really enjoy the sight-fishing aspect to cobia fishing which we are often doing just beyond the breakers. My favorite lure for sight-fishing Cobia is the 10in Hogy Soft Bait rigged on a large swimbait hook. It's always a good idea to have some live bait ready to deploy if the Cobia are not committing to the artificial presentations.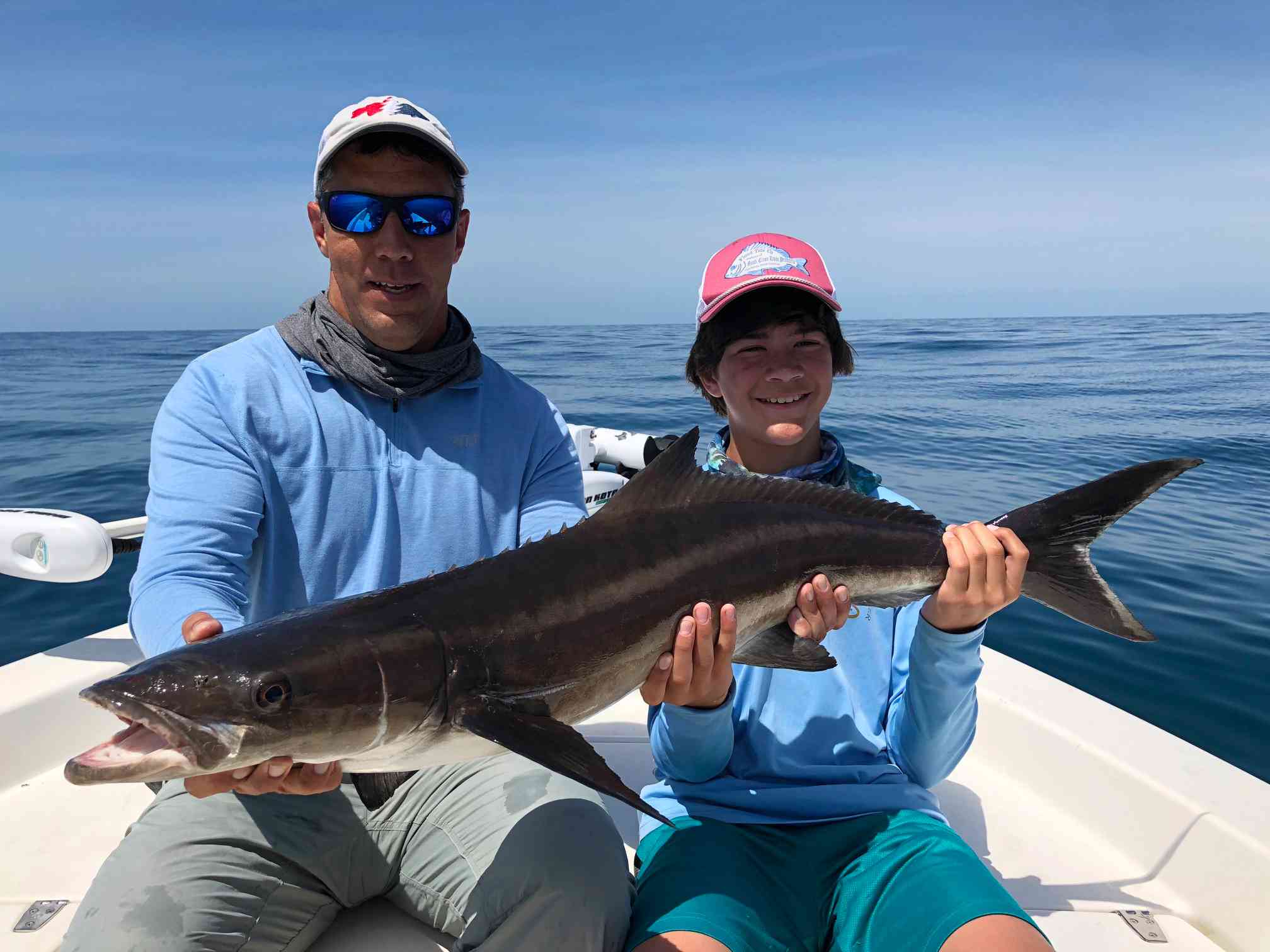 Breeder size Red Drum have also been a good option the last few weeks. We are targeting these fish in the chanels, jetties, and along the beaches and inlets. When targeting the large Red Drum with bait, it is important to minimize gut hooking since these fish must be released unharmed. Bottom rigs with short leaders(less than 5in) and 10/0 circle hooks(barbs pinched) will often get the job done with safe hook placement. Blue crabs, cut mullet, or live menhaden are all good bait to use when targeting big Red Drum in Myrtle Beach.
Back in the shallow water, sight-fishing for juvenile Redfish(16-30in) has been exceptional when the conditions are right. We are also catching plenty of keeper size flounder in the same areas as the Redfish. For artificial presentations, white flukes on 1/4oz jig heads are a great option, as well as Berkley Gulp Shrimp. Live mud minnows tipped on a jig head and fished slowly along the bottom is an easy rig to fish and is also very productive. Fishing for Redfish and Flounder on the lower tides have been most productive.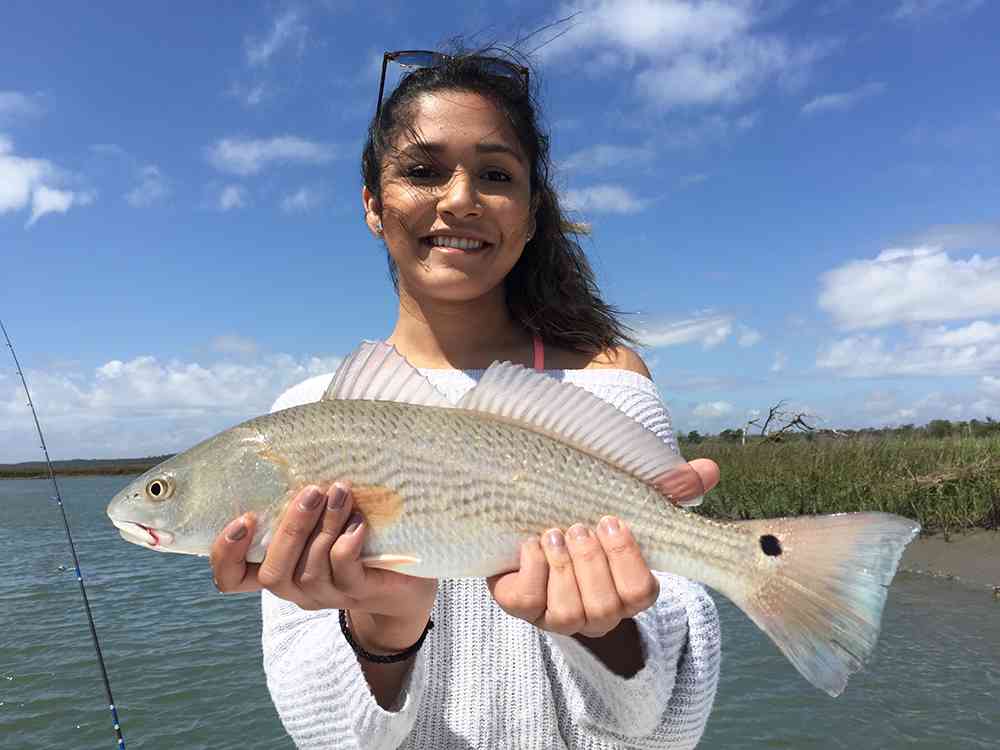 As the Cobia migration begins to slow down the first part of June, I'll begin to shift focus to tarpon as they start showing up. Early season tarpon fishing in South Carolina can be very productive as these fish are generally very willing to eat. I'll try to locate the large concentrations of menhaden and set up shop in that area, usually fishing from the trolling motor or drifting an area where tarpon are present.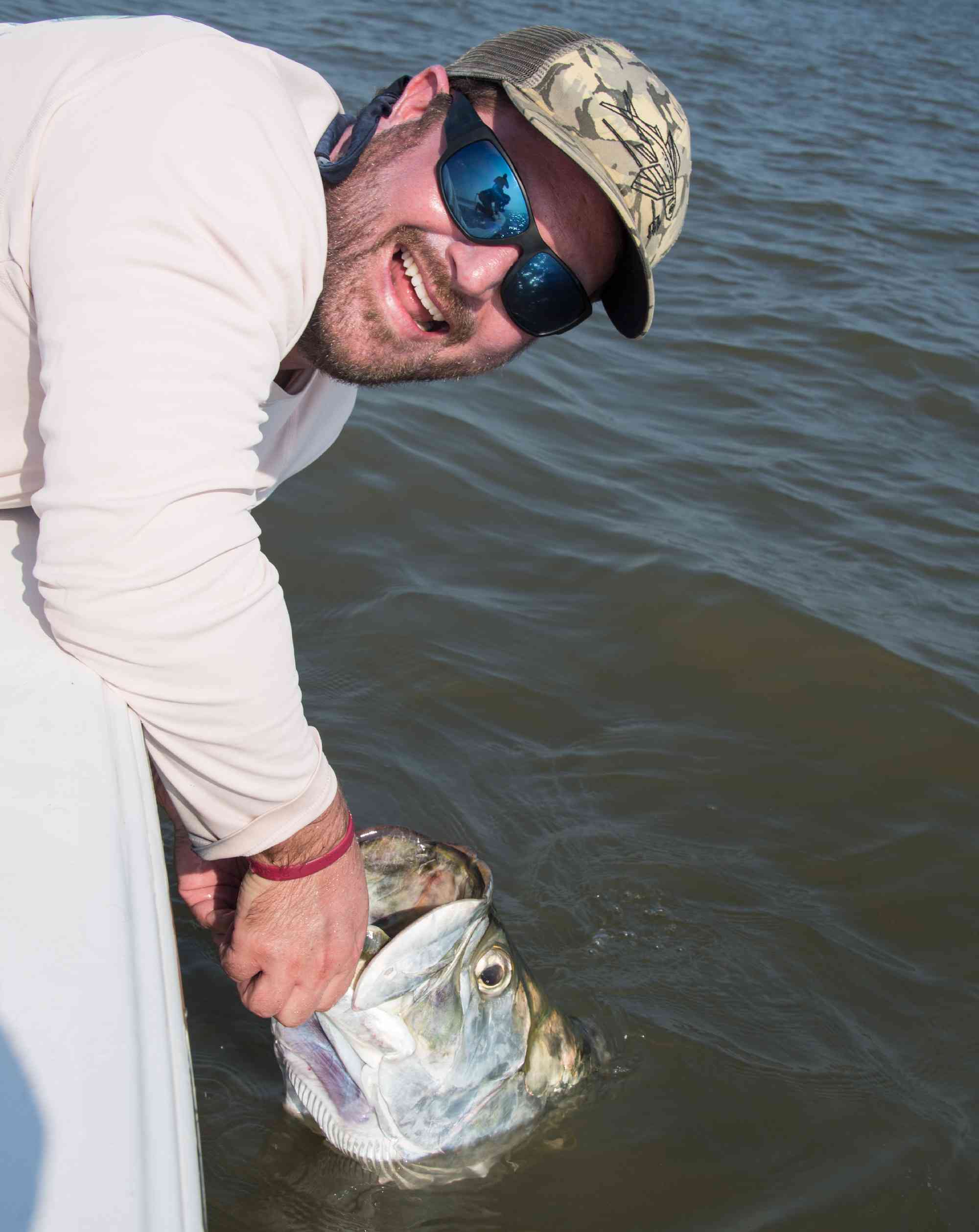 I still have some tarpon trips available for late Summer/Fall so please contact be to book your Myrtle Beach Fishing Charter.
Hope to see you on the water!
Capt. Jordan Pate