Myrtle Beach Fishing Trips
Specializing in Shallow Water Sight Fishing, Saltwater Fly Fishing, Inshore and Nearshore Fishing Charters in the Myrtle Beach area.
Myrtle Beach Fishing Charters customized to the anglers experience and skill level. We are dedicated to making your fishing trip fun and enjoyable. The saltwater fishery surrounding Myrtle Beach offers endless fishing options for anglers of all skill levels. Target species will vary by season: Redfish, Speckled Trout, Black Drum and Sheepshead are abundant year around while Tarpon, Sharks, Cobia, and Flounder are present in the warmer months.
If you are looking to get away from the lights and attractions of Myrtle Beach, we invite you book a Myrtle Beach Fishing Charter to experience some of best saltwater fishing that South Carolina has to offer.
The following is included in your fishing trip:
shallow water / flyfishing
25ft Hoog - Center Console Boat
Hoog is a recently restored "Deep V" style fishing boat that provides a safe and stable fishing platform and is the most comfortable ride in the fleet. Best suited for carrying larger groups and families, the Hoog is capable of fishing up to 30miles offshore, as well as fishing the jetties, inlets, and bays.
23ft Sportsman Tournament - Bay Boat
Sportsman Tournament is the most versatile boat in the fleet with nearshore and shallow water capability. This state of the art fishing platform was built specifically for serious fishermen and comes equipped with the latest technology from Yamaha Garmin, Minn Kota, and Powerpole. The 250 Yamaha SHO allows us to quickly reach the most remote fishing grounds around Winyah Bay.
18ft - X18 by Xplor Boatworks
The x18 is A shallow water predator that can also handle the rough conditions of Winyah Bay. Best equipped for fly fishing and smaller groups of two anglers, the X18 is great for sight fishing redfish in the shallows.
Types of Fishing Charters
Year around fishing options are available in Myrtle Beach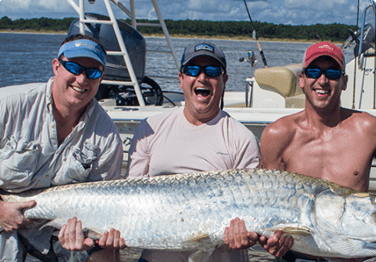 Tarpon Fishing
Tarpon fishing in the Myrtle Beach area can be world class and we offer tarpon fishing charters during the Summer and Fall that target tarpon specifically.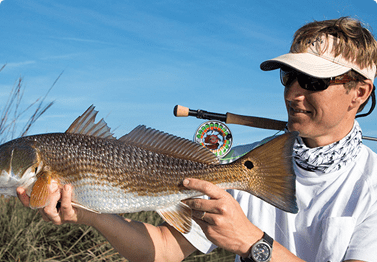 Fly Fishing
Just to the South of Myrtle Beach lies one of the largest stretches of undeveloped coastline on the East Coast which provides true back country style fishing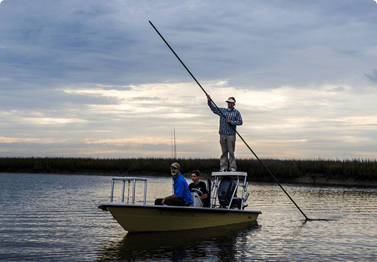 Inshore Fishing
On the way to the inshore fishing grounds we often pass historic rice plantations and encounter various wildlife like bald eagles, alligators, dolphin and much more.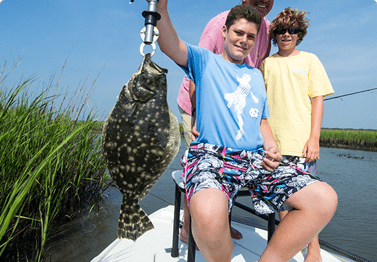 Flounder Fishing
We offer Flounder Fishing charters that target Southern Flounder exclusively. The best time of year to target flounder is the Spring, Summer, and Fall a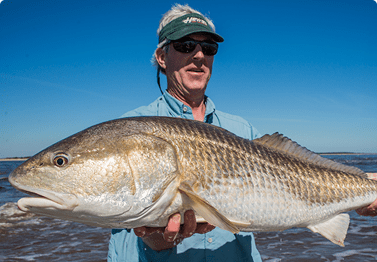 Surf Fishing
The only charter fishing company in Myrtle Beach to offer Surf Fishing from remote barrier islands.. Fun for the whole family.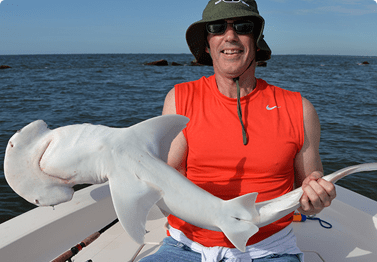 Shark Fishing
Shark Fishing Charters in Myrtle Beach are action packed are fun for the whole family, especially the kids.
Hunt marsh hens and catch redfish on the same trip. This is a lowcountry past time that is only offered in the Fall during hunting season.
Sharpen your fly fishing skills with one on one instruction from Captain Jordan Pate, then test your skills on live moving targets.
Eco-Tours / Dolphin Watching
Dolphin are very common in Myrtle Beach and we offers dolphin watching tours specifically to observe these majestic animals.
Private river tours are a great way to see historic plantations, alligators, bald eagles, and other native wildlife in Myrtle Beach.
Start your Myrtle Beach
Fishing Adventure!