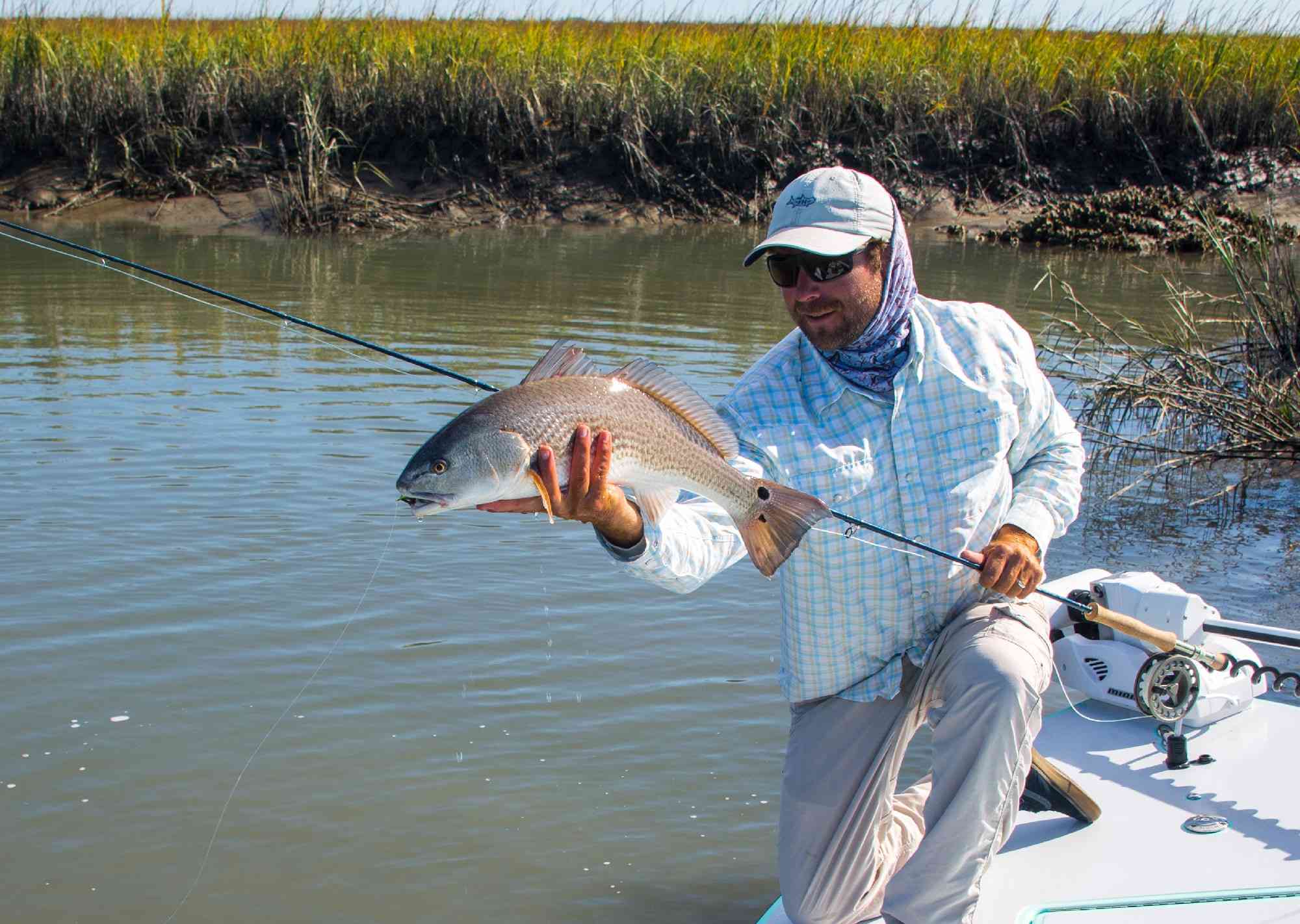 Just to the South of Myrtle Beach lies one of the largest stretches of undeveloped coastline on the East Coast which provides true back country style fishing for anglers wishing to Fly Fish. The primary target for fly fisherman in the Myrtle Beach area are Red Fish, which can be caught year around. Each season presents different fishing techniques and strategies to effectively target red fish on fly. In the Winter months, the water clarity is exceptional and large schools of redfish begin to school up in the shallow creeks and bays. Spring fishing can also be very productive, however this is perhaps the most challenging time of year for red fish as Springtime often brings windy conditions. During the Summer months, we target redfish around the lower part of the tide cycle in the early mornings to avoid the mid day heat. We also offer afternoon Flood Tide trips which occor about every two week in the Summer months.  Fly Fishing on the flood tides gives anglers an excellent opportunity to sight fish to tailing redfish as they actively feed on crabs, and shrimp. As water temps begin to cool in the Fall months, redfish begin to feed aggressively on the large amount of shrimp that are in the shallow estuaries and this is the time of year where they are most aggressive and willing to take a fly.
Our equipment consists of 7wt, 8wt, and 9wt outfits from Orvis, TFO, and St Croix. Nearly all of our fly fishing charters are out of the 16ft Flats Boat which allows us to reach fish in shallow water. All flies are hand tied by Captain Jordan Pate who puts local knowledge of red fish behavior into each fly pattern he ties. While all fly fishing equipment is provided, anglers are welcome to bring their own equipment.
Other species we will target while Fly Fishing in Myrtle Beach are speckled trout, spanish mackerel, tarpon, cobia, sharks, false albacore and just about anything that swims in our water that is willing to eat a fly.
Start your Myrtle Beach FLy Fishing Adventure!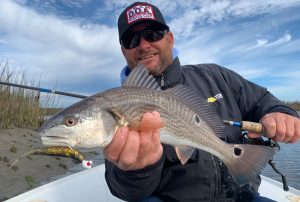 This is Captain Jordan Pate with your Winter fishing report for the Myrtle Beach area. Im happy to report the inshore fishing has been fantastic
Read More »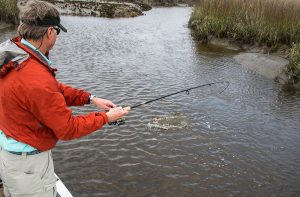 The good redfishing we experienced in January carried over into February as redfish continue to stack up in big schools in shallow water near Myrtle
Read More »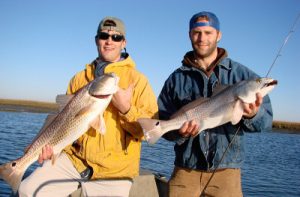 Fishing has been exceptional the last few weeks in Myrtle beach as schools of redfish continue to swarm the shallow bays and creeks. Sight fishing
Read More »