Just south of Myrtle Beach is a fisherman's paradise with over 75 miles of unspoiled wild coastline and endless salt marsh creeks weaving across the Santee River Delta. This area which spans from Charleston to Georgetown includes several contiguous national refuges and reserves in which numerous species of fish can be caught. Depending on the season, a trip with Myrtle Beach Guide Service can target enormous tarpon (up to 150lbs), bull redfish (up to 45 inches and 30lbs), cobia, flounder, spotted sea trout, and more.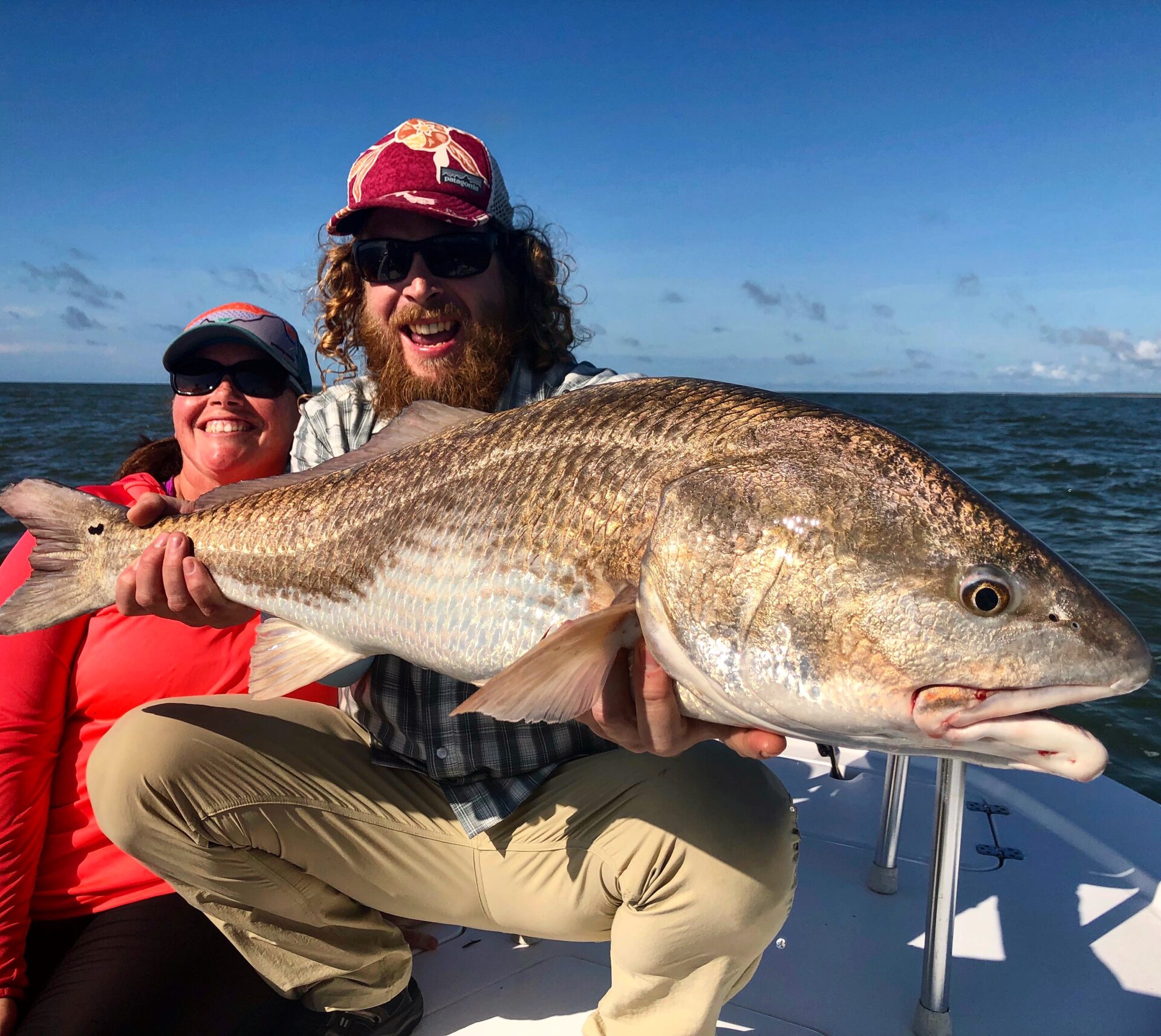 In the winter, increased water clarity in Winyah Bay and the Santee Delta will result in some of the best redfish sight fishing of the year with opportunities to cast to redfish in very shallow water. The redfish will be hunting for shrimp, crab, and baitfish in the marsh. Redfish are often congregated in shallow, wind-protected, water which retains heat longer and provides opportunities to bask in the sun.  Making the perfect cast to a stalking redfish is one of the most fun ways to catch them. Spotted seatrout can also be found congregating in large numbers in deeper pockets. Many of the same techniques used for redfish are effective for seatrout and they may sometimes be caught in the same locations.
As the water temperature increases throughout spring and summer, several additional species can be targeted. Flounder can be found in large numbers near creeks, inlets, jetties, and sometimes offshore. Flounder is highly sought after since it is one of the best-eating fish in the sea.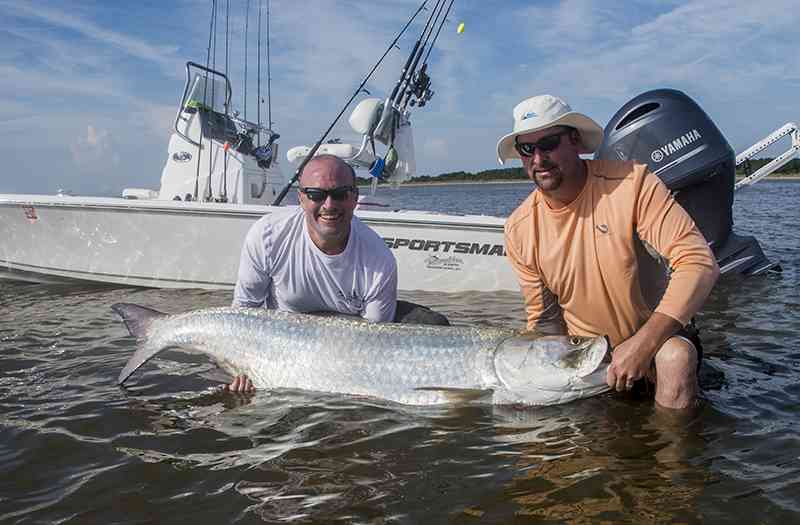 In late spring and summer, tarpon and cobia arrive in our area. These are extremely powerful fish that will test your abilities. We often locate tarpon near the beaches and rivers while they are feeding on schools of baitfish. When hooked, tarpon will repeatedly jump several feet out of the water. Given how hard they fight, it is a significant accomplishment to be able to get one to the boat.
Cobia are also tenacious fighters. They too are in the area to feed on large schools of bait. On a calm day, cobia can often be sight fished just off the beach, or near structures just offshore.  These mighty fighters can be caught on bait, artificials, or on the fly depending on the angler's level of skill.
The fall is the prime season to target bull redfish. These massive mature redfish come to the inshore areas to spawn. They can be found near offshore reefs, inlets, deep channels, beaches, and jetties.
No matter the season, Myrtle Beach Guide Service has a memorable fishing trip for you.  Whether your goal is to fill the cooler with amazing fresh fish or catch the tarpon of your dreams on fly, Capt. Jordan will use his lifetime of experience in the area to give his clients a great trip.