This is Captain Thomas Chapman and I'm happy to report it has been a very productive Fall fishing season in Myrtle Beach, South Carolina. Bull Redfish are the primary target during September and October. Most of our fishing occurs south of Myrtle Beach and I concentrate most of my fishing efforts near Pawleys Island and Georgetown where the redfish population seems to be very healthy.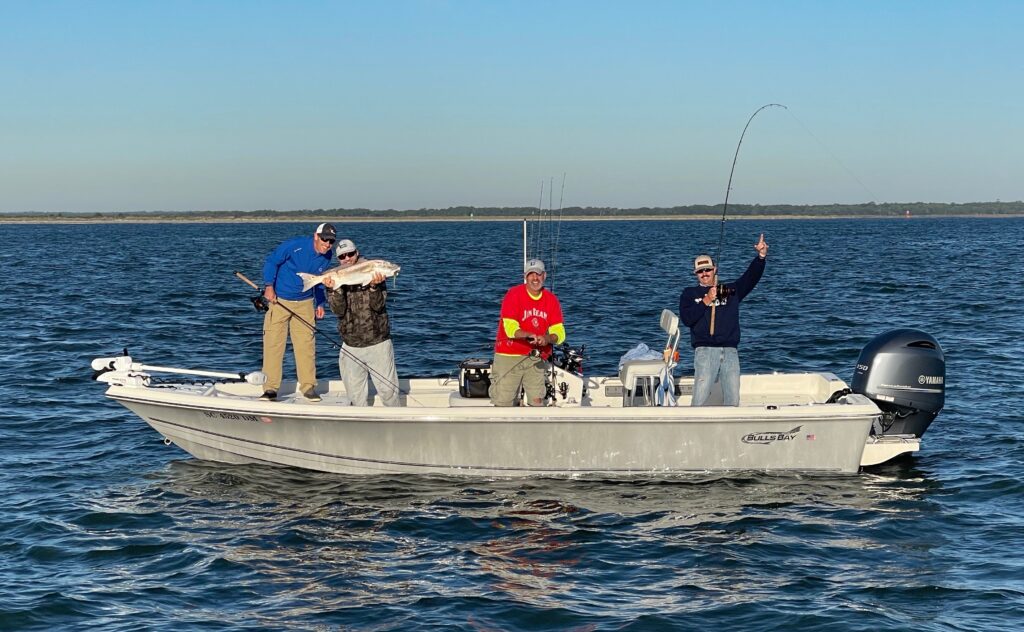 While cut mullet is always a staple for the breeder fish, I prefer to cast artificial lures, such as the Z-Man Swimmerz and Mag Swimz. These are tough baits that can handle multiple big redfish to the boat. I like to "run and gun" the beaches this time of year, looking for signs of life(diving birds, schools of baitfish, tidelines, etc), and when we locate these large schools of redfish, casting artificial lures is the most effective.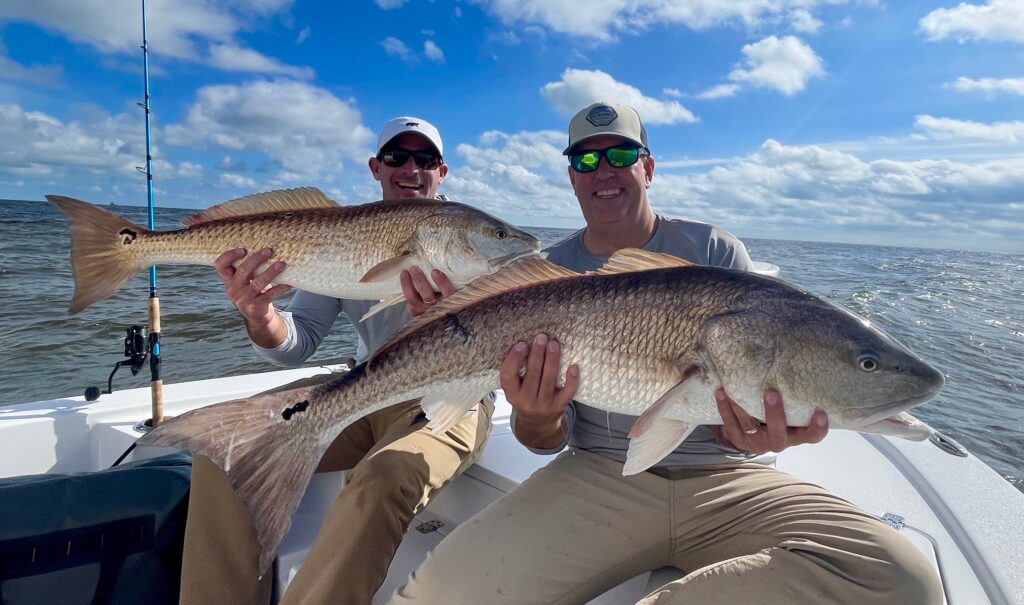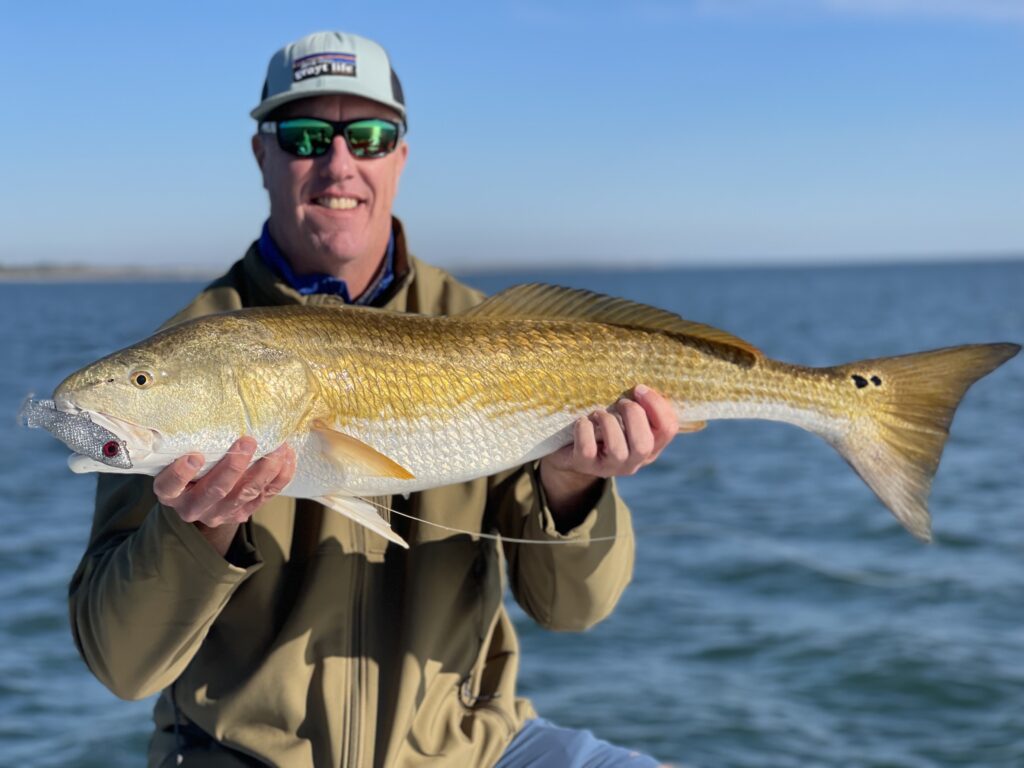 The trout fishing got off to a slow start, but seems to be back in full swing in the Myrtle Beach area. Murrells Inlet, Pawleys Island, Little River and Winyah Bay have all been fishing really well. While most trout average 2.5-2lbs, we've been seeing a few fish over 5lbs come over the rail. I prefer to release these larger fish since they are the breeders. Most of my productive trout fishing spots are around current rips and oyster points, casting soft paddle tails with 1/4 oz jig head and slowly bumping them along the bottom. As the temperature drops, slower retrieval seems to be the most productive. Early in the morning, I like to work grass edges with topwater plugs, such as the Heddon Super Spook Jr. They are a perfect size for these predatory fish.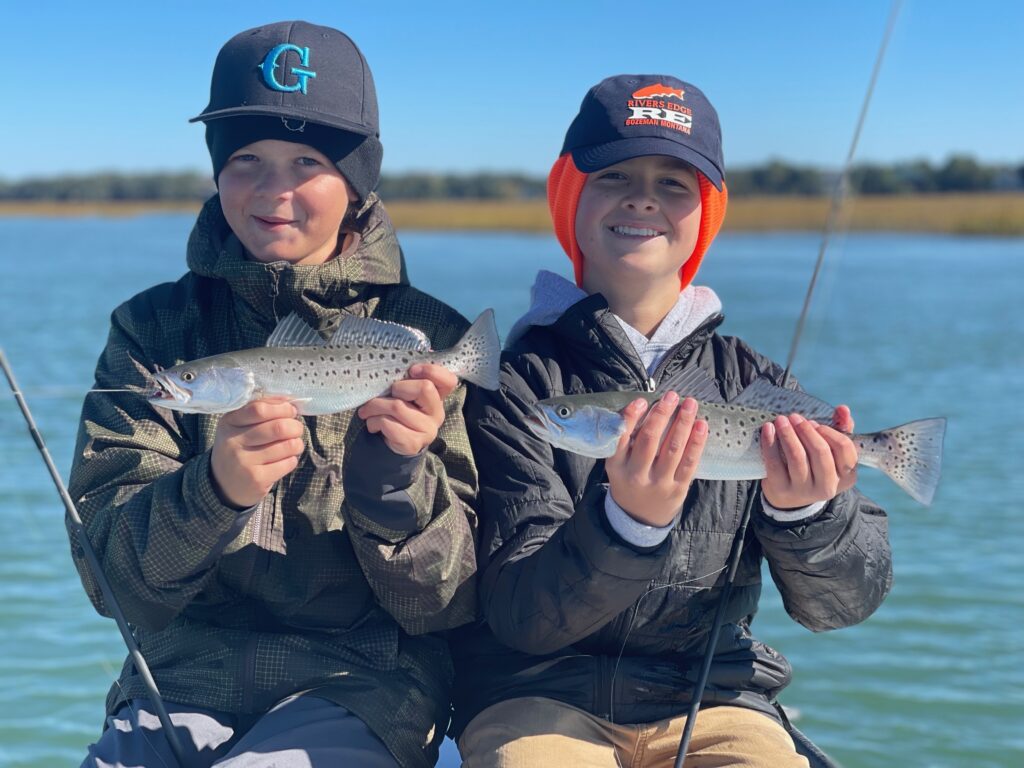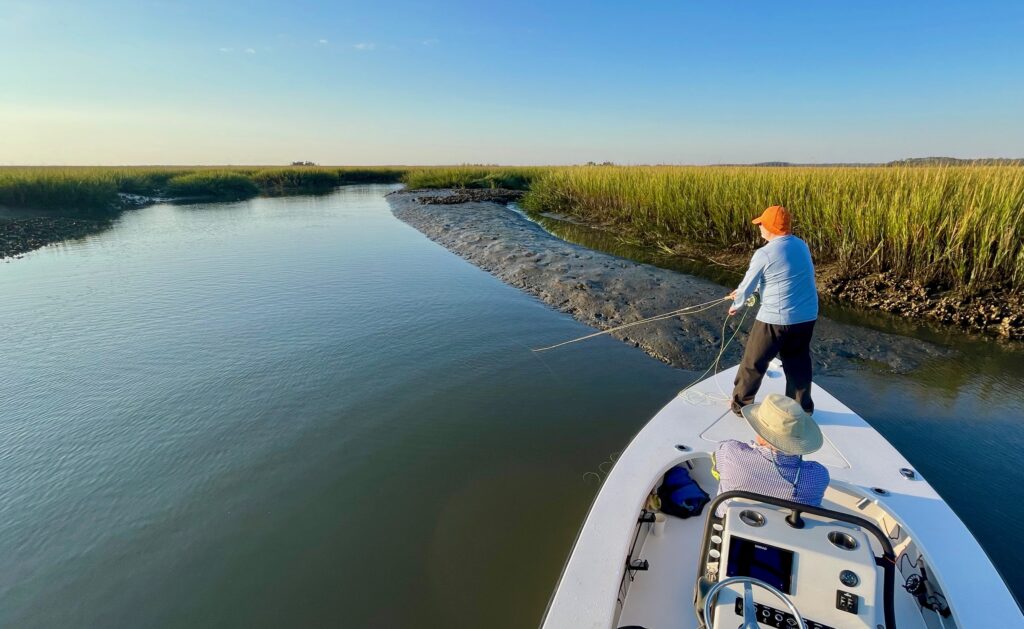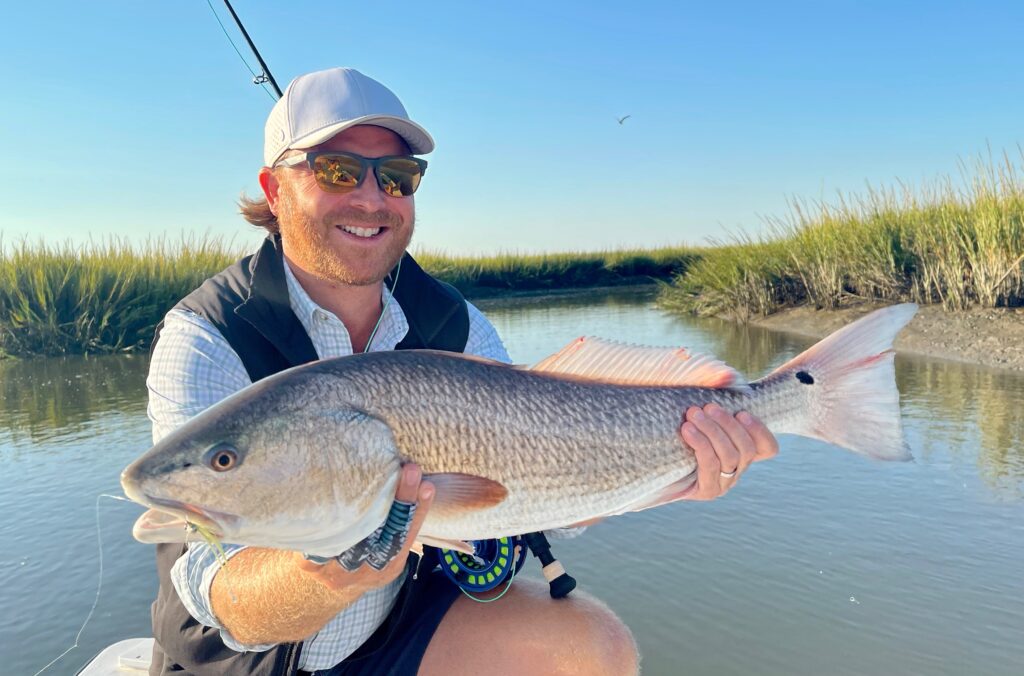 Fly fishing has been excellent in the Myrtle Beach area. With a relatively dry fall, the water has been extremely clear. However the redfish get spooky in clearer water and longer casts and lighter tippet are paramount in getting these fish to eat. The redfish have been gathering in creek mouths, ditches, and large mud flats. Most of the redfish in the creek are feeding on shrimp and small crabs. I like to fish shrimp patterns in natural and black patterns. Sight fishing for redfish in shallow water is my passion, and I hope to share that with you in the near future.
-Capt Thomas Chapman