For those who are bold enough to brave the cold weather, the rewards are high as we continue to have excellent days fishing the inshore waters just a few miles South of Myrtle Beach. Redfish have been the primary target lately as we continue to find large schools of fish in the deeper parts of feeder creeks.
North Inlet and Winyah Bay have been our primary focus, where water temps are hovering in the upper 40s. We've experienced several nights just below freezing which will often entice redfish to school up tightly and hunker down until water temps warm slightly. Locating these schools often requires some work but once we find them its game on!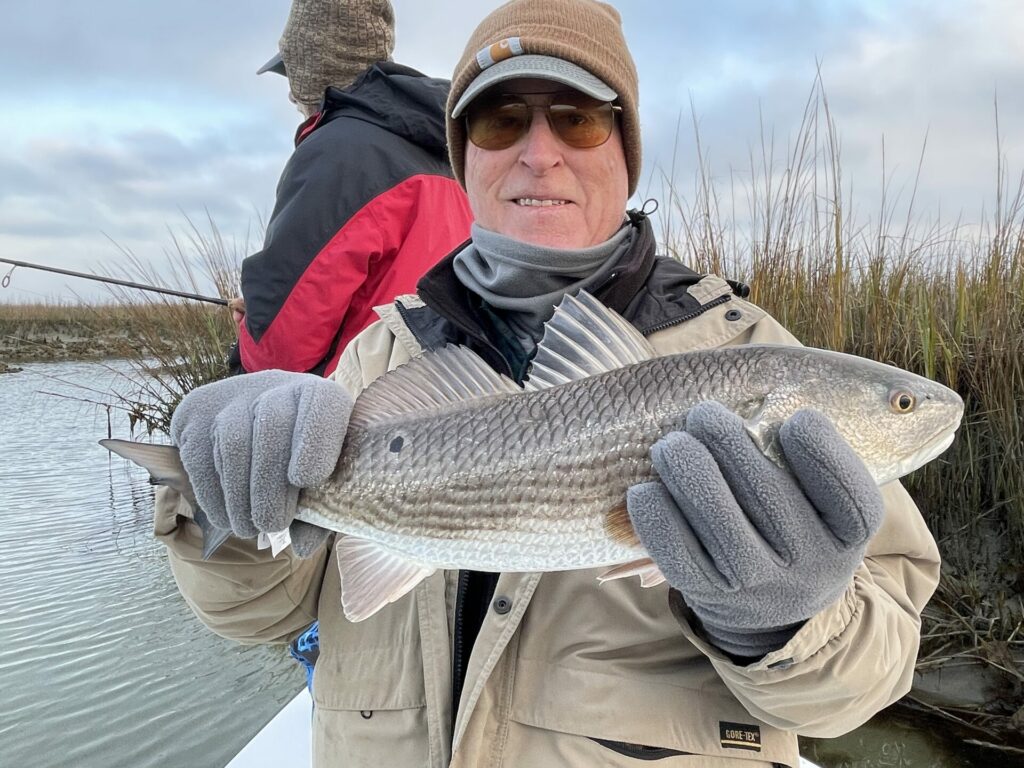 A subtle approach is key to success when fishing inshore this time of year. Slowly working fishing soft plastic lures on light jig heads will get the redfish bites, as well as live mud minnows on jig heads fished in the same manner. With the water being as clear as it's been all season, I'll lengthen and lighten up leaders to 4ft of 15lb fluorocarbon.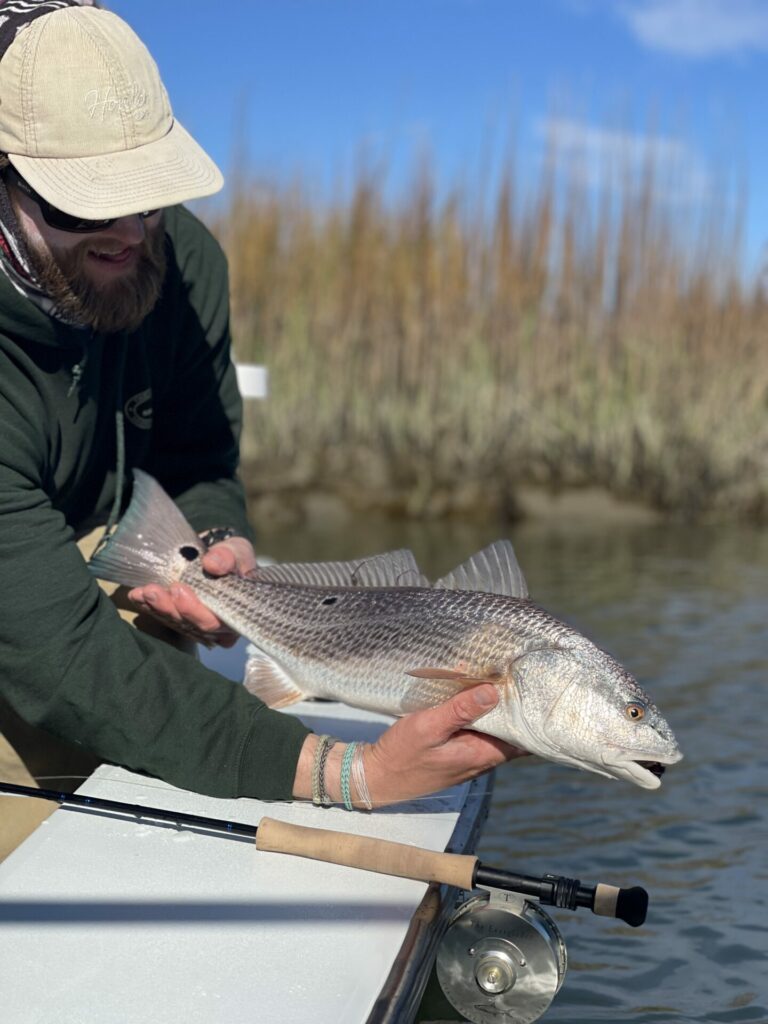 Speckled trout seem to be on lockdown and they are becoming few and far between but the ones we are catching are holding in 12-15ft of water. I expect next week's warming trend to fire up the trout bite again. This warming trend will likely push the redfish back into the shallows and should offer some of the best sight fishing we'll have all year.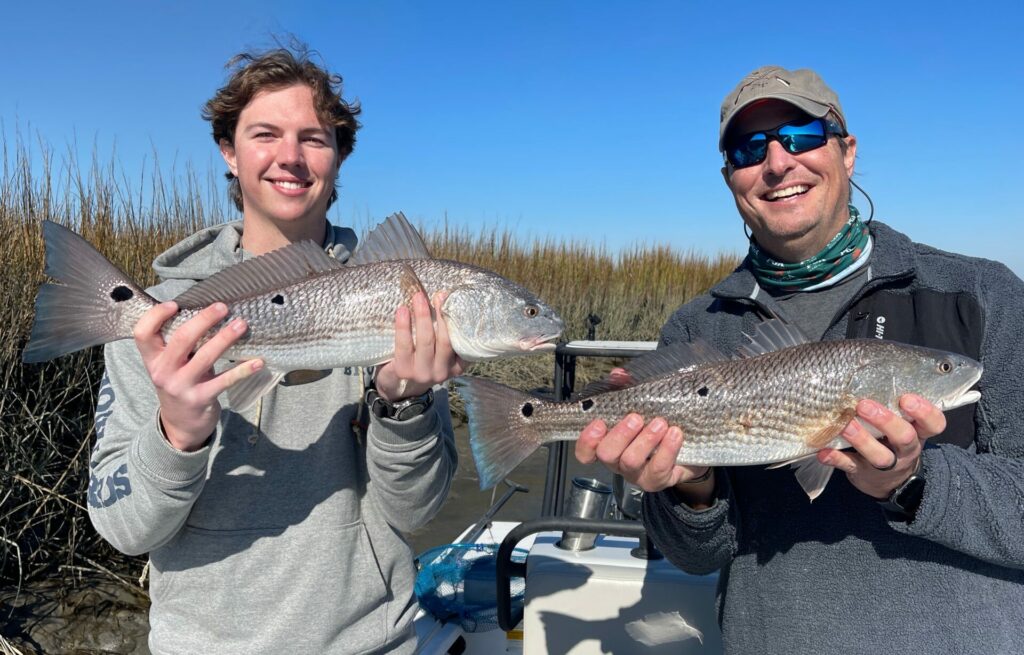 All indications are that the redfish population is healthy in the Myrtle Beach area, however I continue to practice catch and release on all redfish charters. Black Drum are a great alternative if you are looking for something to take home to eat. Fresh frozen shrimp fished on a bottom rig is the most reliable method to catch black drum this time of year.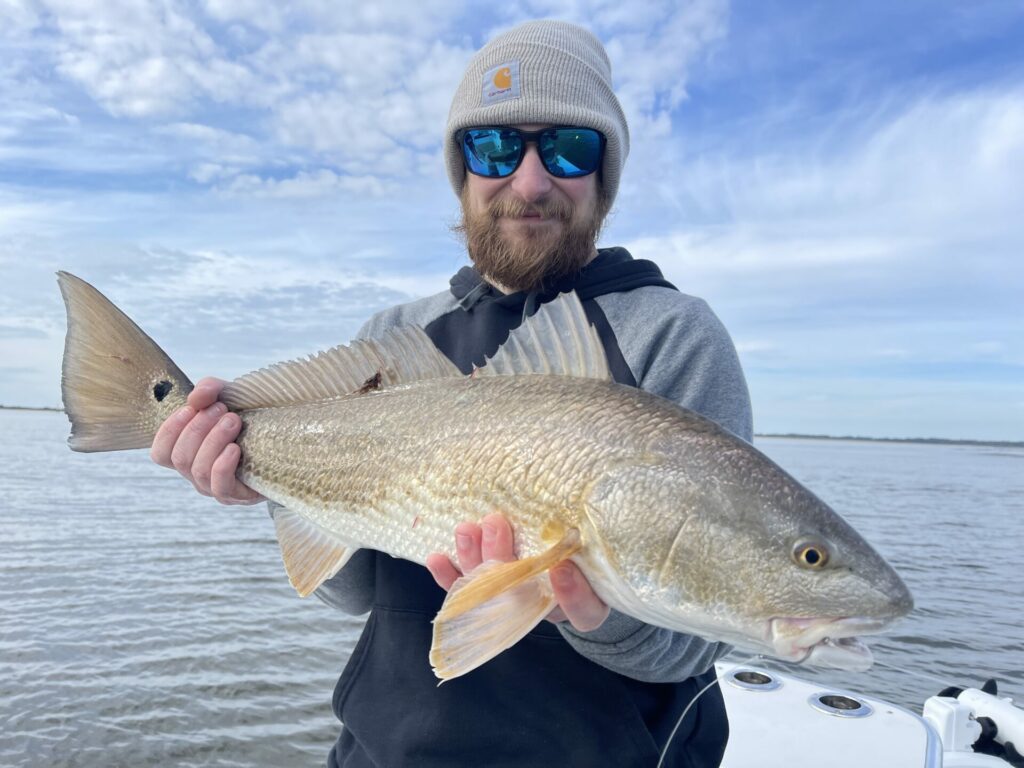 If you're visiting Myrtle Beach in the next few weeks and looking for a fun outdoor activity, bundle up and come spend a Winter day fishing with Myrtle Beach Guide Service.