Myrtle Beach Fishing Charters are a gateway to an unforgettable adventure.
The allure of the coastal fishery, the thrill of reeling in your catch – it's simply unmatched.
But charting these waters can be daunting for many first-timers and even seasoned anglers. They have NO idea how to choose the right charter or target top fish species.
This is what separates casual vacationers from true fishing enthusiasts. But if you don't know how to navigate Myrtle Beach Fishing Charters, you might miss out on this extraordinary experience.
Your Myrtle Beach Fishing Adventure
Myrtle Beach in South Carolina is the ideal destination for a memorable fishing excursion with its varied aquatic wildlife and majestic Atlantic Ocean vistas. Myrtle Beach, situated in South Carolina, is renowned for its wide array of aquatic creatures and magnificent Atlantic Ocean sights.
In essence, regardless of your skill level or preferred style – be it fly-fishing or tarpon adventures – there's always a new challenge waiting at every cast.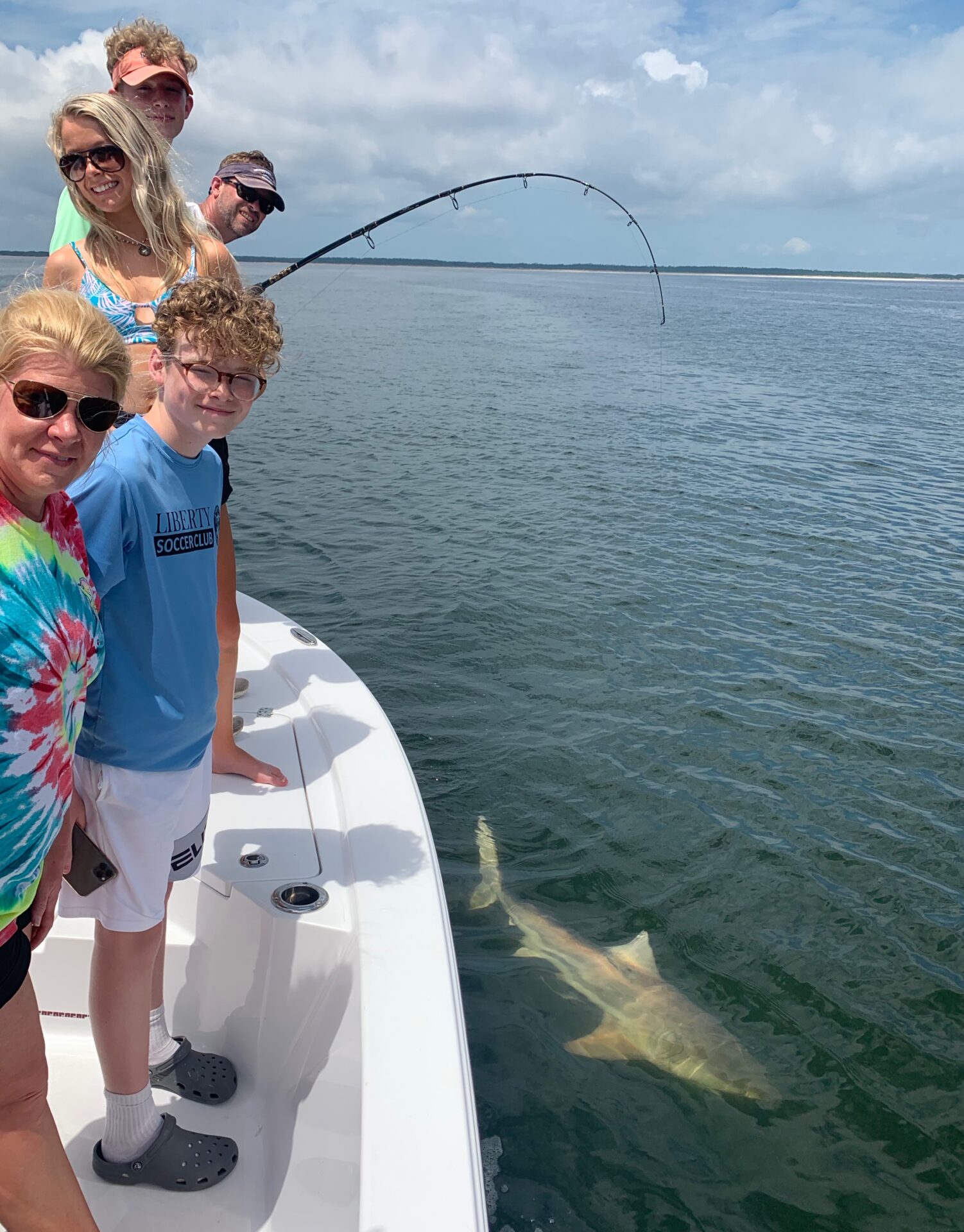 A Variety of Fish Species Awaits You
The East Coast's rich aquatic ecosystem promises an exciting catch each time. Whether it's redfish lurking near sandy bottoms or Speckled Trout favoring grassy areas, the brackish waters around Myrtle Beach are teeming with game fish species ready to bite.
Beyond just casting lines, though, you'll also get opportunities to learn about various techniques used by experienced captains who have mastered navigating through local waters over the years.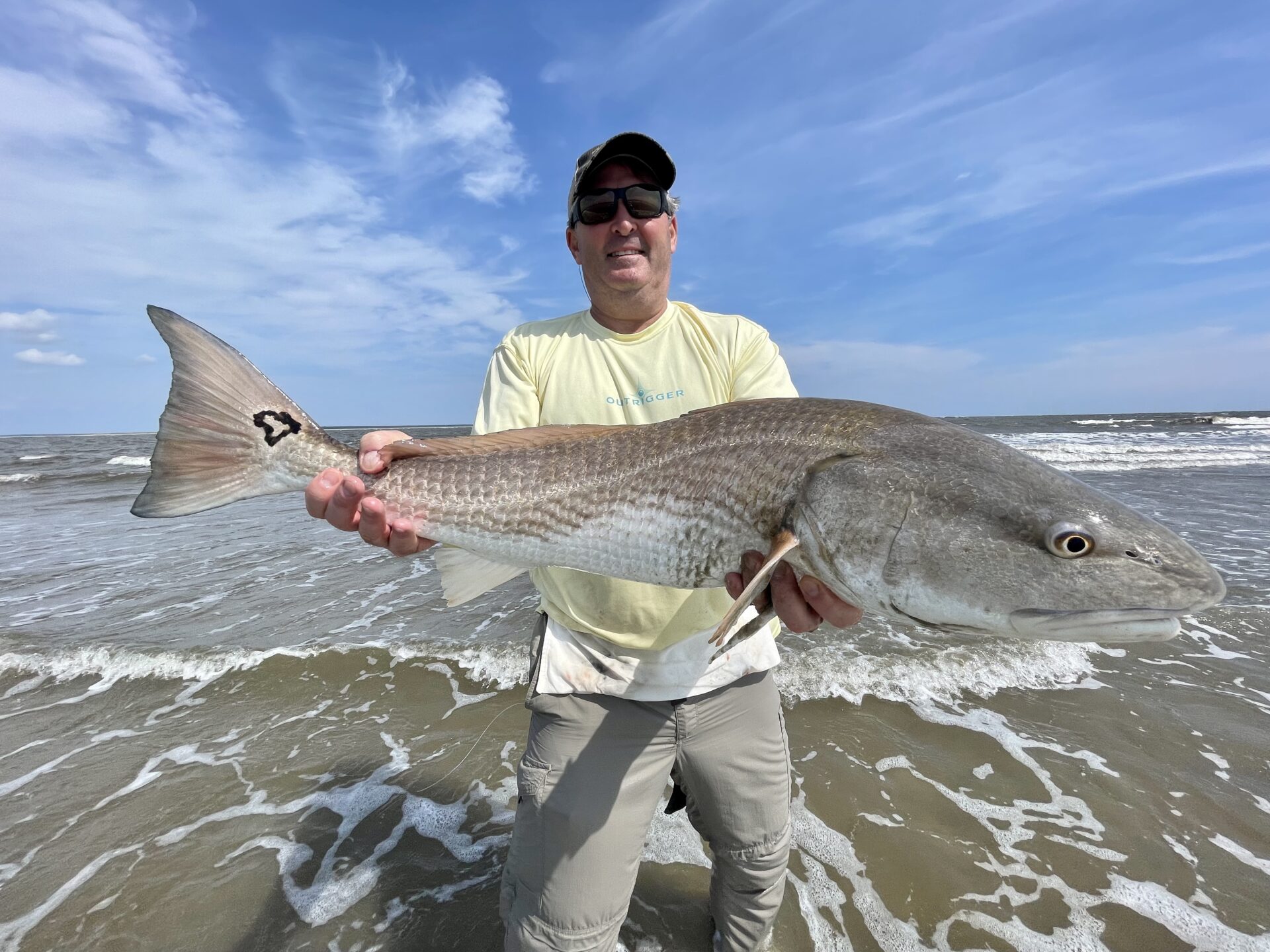 The Beauty of Atlantic Ocean Views
Nothing compares to that moment when you feel a tug on your line while soaking up panoramic ocean vistas under clear blue skies. The serene sightseeing experiences offered here make every fishing trip even more rewarding.
Mornings come alive as hues paint beautiful pictures across the sky during sunrise; evenings bring their own charm with sunsets adding mesmerizing shades onto the water surface, making this east coast city truly enchanting.
No matter your skill level, the city's fishing opportunities provide a wealth of potential.
Myrtle Beach Fishing Charters: Your Gateway to an Unforgettable Experience
The Myrtle Beach area, a jewel on the East Coast, is famed for its great fishing opportunities. But what makes it truly special are the various fishing charters that cater to anglers of all skill levels and preferences.
In essence, these charter services provide more than just a trip out into the Atlantic Ocean or brackish coastal waters; they offer unique experiences guided by experienced captains who share their wealth of knowledge about local fish species and effective angling techniques.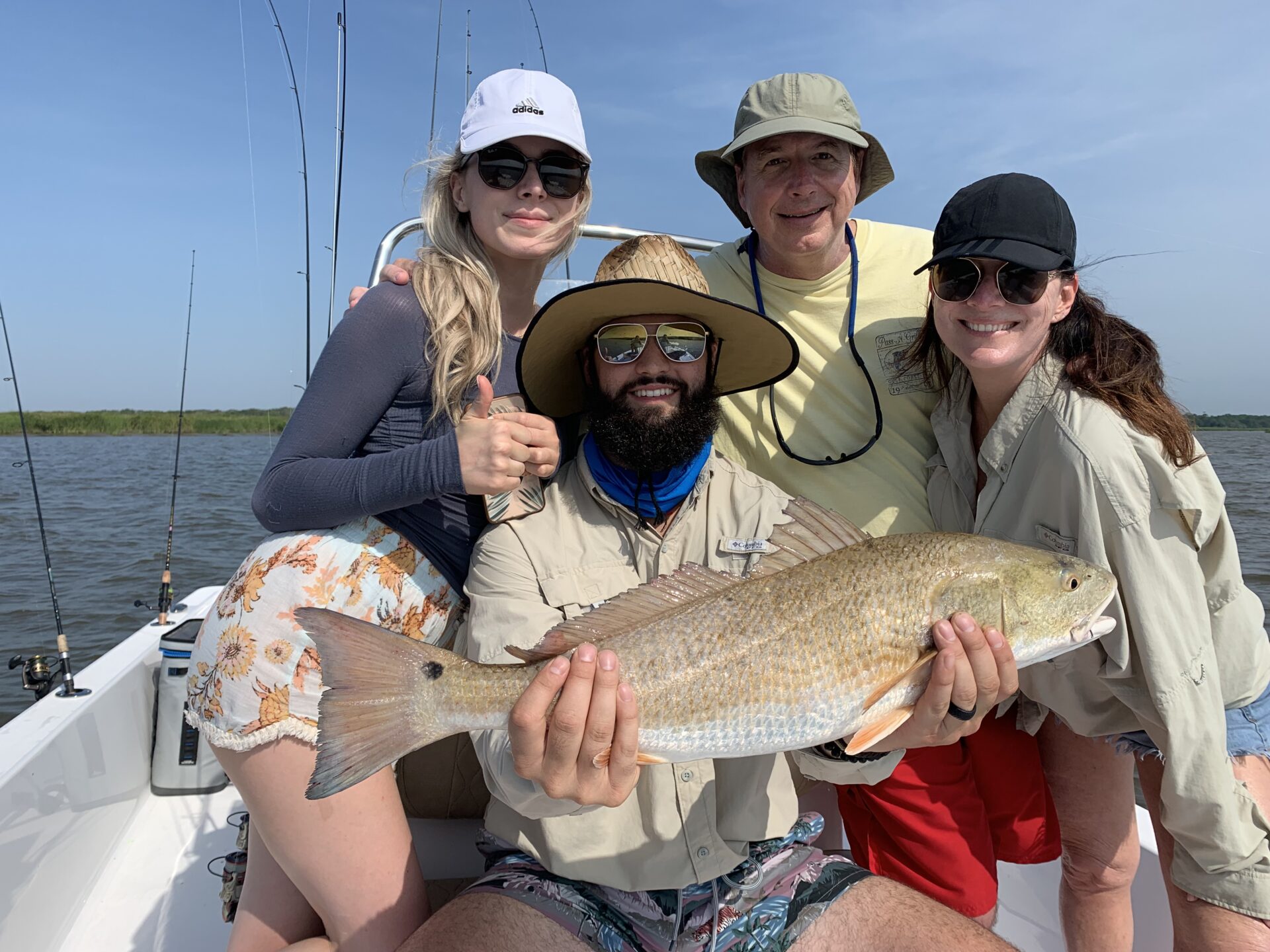 Inshore Fishing Charters
Inshore fishing charters at Myrtle beach aren't merely about catching Redfish or Speckled Trout. They're also immersive adventures where you can witness wildlife like bald eagles and bottlenose dolphins amidst historic water sheds while chasing after your target flounder.
Aboard these trips, every moment holds potential – from spotting a gator basking in sun-soaked marshes, to feeling that adrenaline rush as you reel in Black Drum under guidance from seasoned pros, all set against stunning backdrops only South Carolina can deliver.
Fishing options: Whether novice fishermen/women seeking fun-filled outings or hardened veterans looking for new challenges – each excursion caters uniquely towards making unforgettable memories.
Captivating surroundings: The picturesque landscapes teeming with life both above water surface down deep make every outing worthwhile even before the first catch.
Targeting Game Fish Species in Myrtle Beach
The brackish waters of the Atlantic Ocean at Myrtle Beach, South Carolina are a haven for game fish species. Anglers can enjoy a fishing trip targeting flounder and other exciting catches that vary with each season.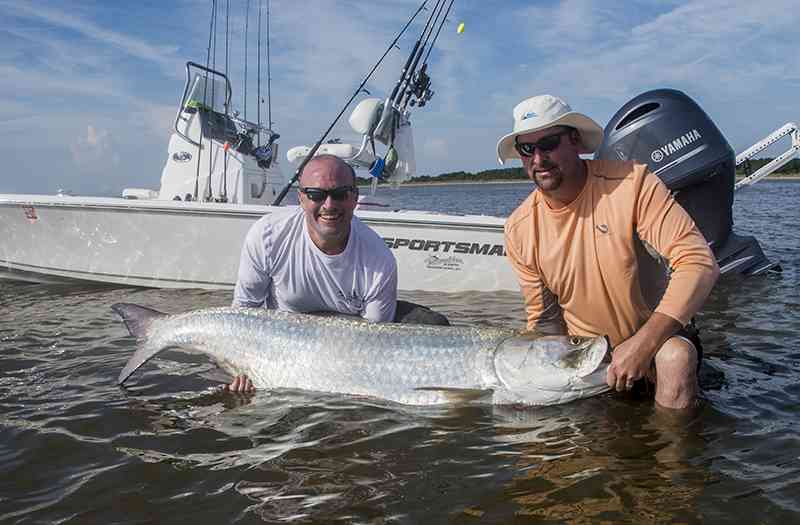 The Thrill of Tarpon Fishing
Tarpon fishing is an adrenaline-fueled activity best experienced during the summer and fall seasons on this part of the East Coast. These aquatic beasts, known to reach lengths up to 6 feet, offer quite the challenge even for seasoned fishermen.
In fact many anglers consider landing a tarpon as achieving peak success during their Myrtle Beach tarpon fishing adventure.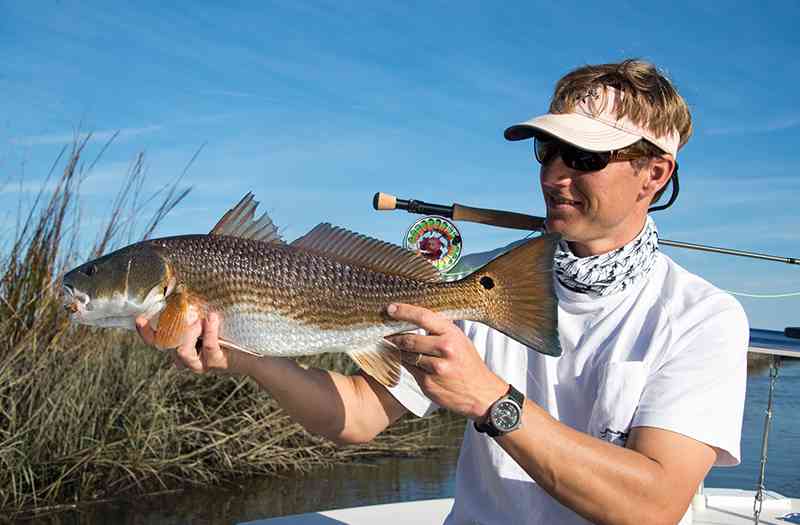 Catching Red Drum or Channel Bass
Fishing enthusiasts will find Red Drum (also called Redfish or Channel Bass) plentiful all year round but especially abundant during autumn when they spawn nearshore.
Fishing for red drum offers you great action on light tackle, whether casting from shore or drifting live bait over grass flats by boat. This makes it another popular target among local fishermen who love sight-fishing opportunities provided by clear water conditions typical along South Carolina's coastlines.
Client Testimonials from Past Myrtle Beach Fishing Adventures
Fishing in the coastal shallows of Myrtle Beach is an almost indescribable experience. But, our past clients have done a fantastic job capturing their adventures on paper.
"The fishing trip was incredible," John T., an experienced angler from New York shares. "I've been fishing for years but nothing compares to the thrill of landing some big game fish species in South Carolina."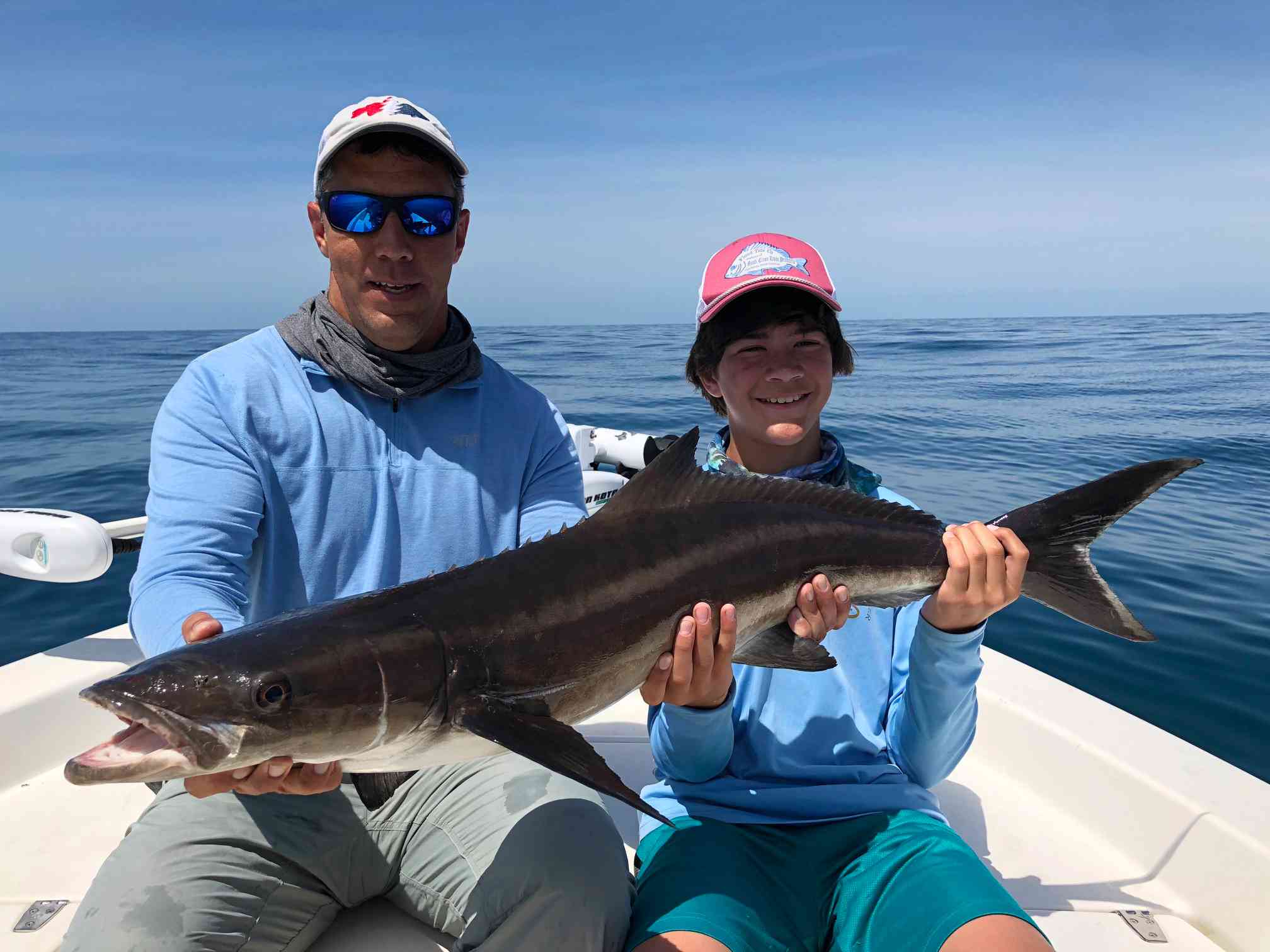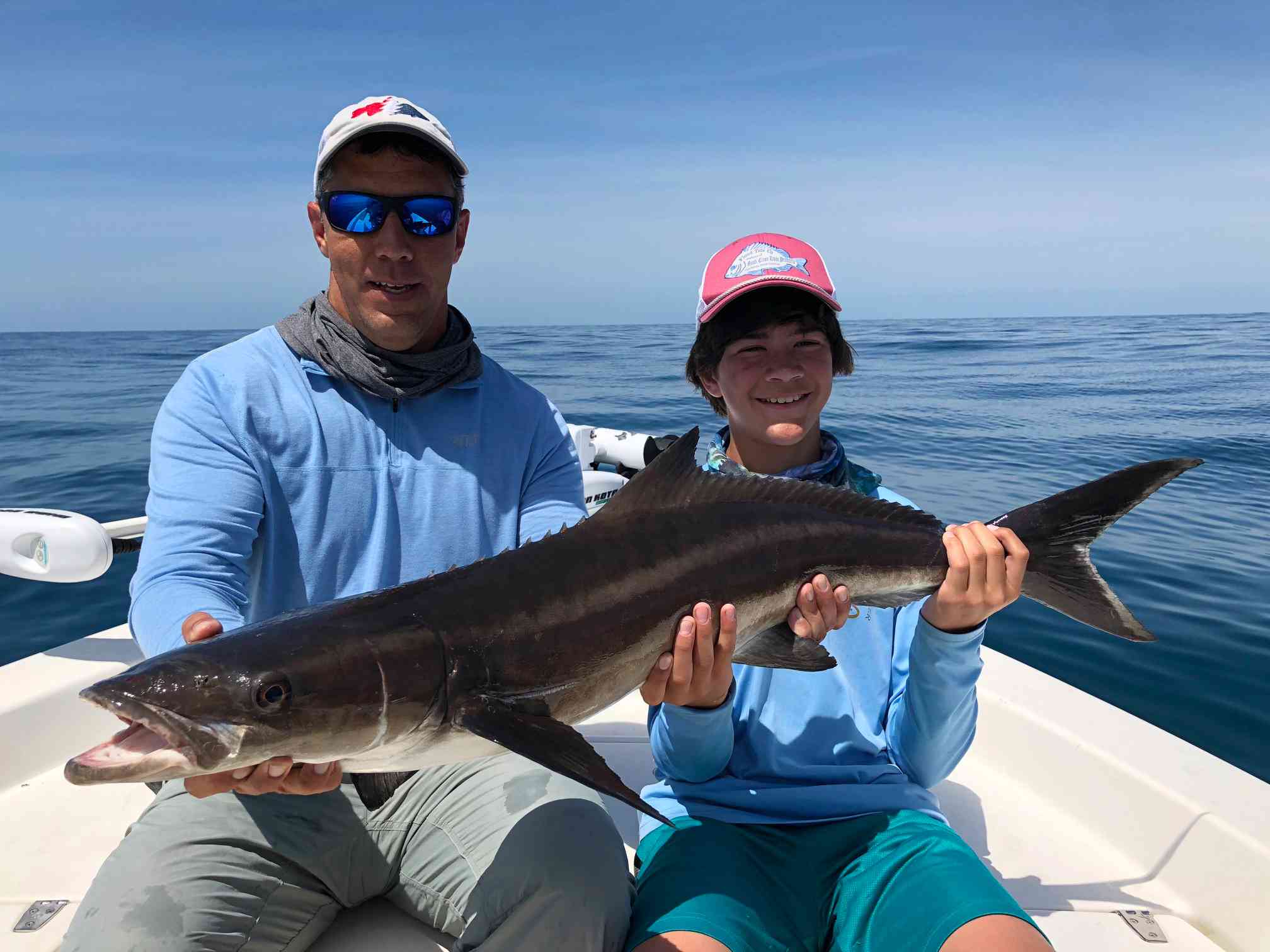 Lisa M., who took her first-ever plunge into saltwater fly-fishing during her summer vacation at Myrtle Beach says, "My adventure with this charter service has turned me into a lifelong fan of fishing. The crew made sure we were well-equipped and guided us through every step."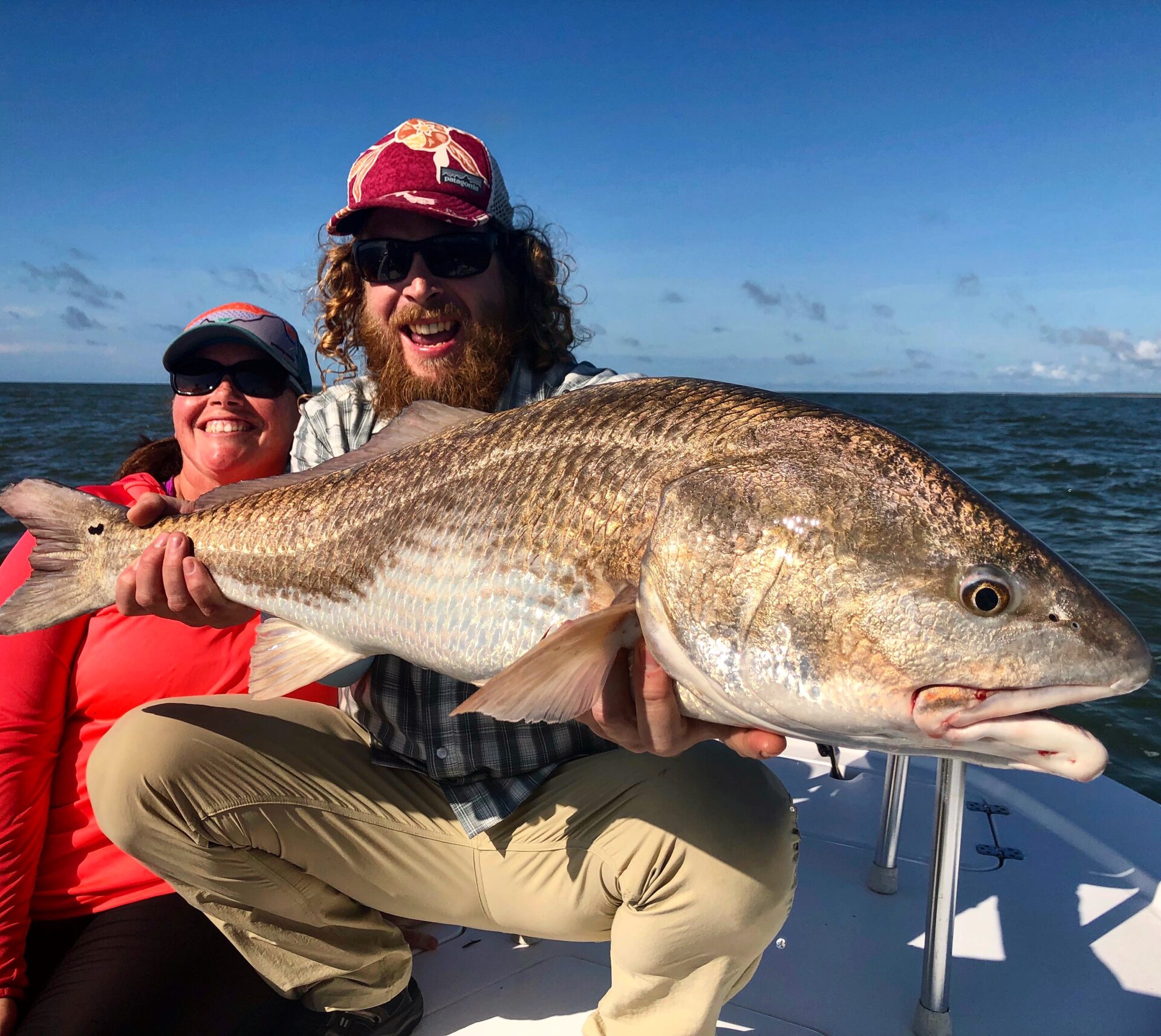 The Thrill of Tarpon Fishing: A Favorite Among Many Clients
Tarpon are among the most sought-after sportfish along America's East Coast – especially here at Myrtle Beach. Their size, power, and acrobatic fight make them one heck-of-a catch.
"Hooking my first tarpon was surreal," exclaims Mark R., another satisfied client. He adds enthusiastically about his Myrtle Beach tarpon fishing adventure, saying "It's not just about catching these magnificent creatures; it's also learning how they behave – all thanks to our expert guide."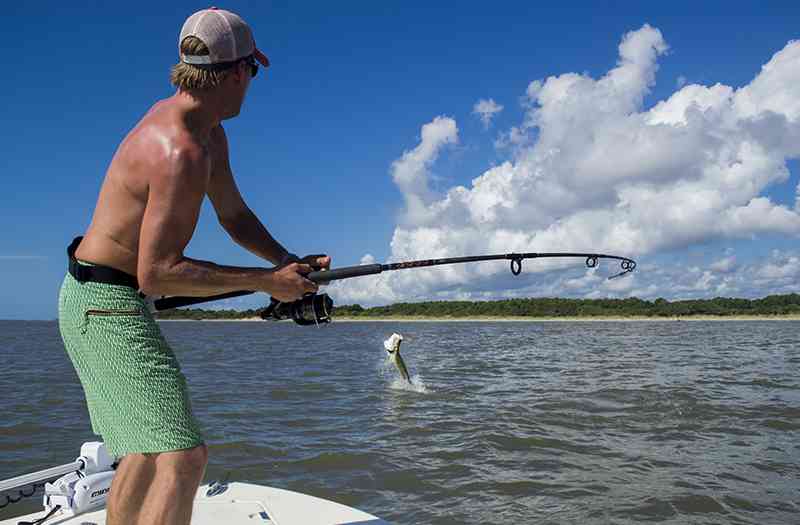 Start Your Fishing Adventure Today.
The allure of the Atlantic Ocean and brackish waters surrounding Myrtle Beach is irresistible. The diverse fish species, and experienced captains guiding you through your fishing trip, and breathtaking views make this East Coast city a haven for anglers.
If you're yearning to experience this thrilling adventure yourself – inshore or offshore fishing – there's no better time to book your own Myrtle Beach fishing charter.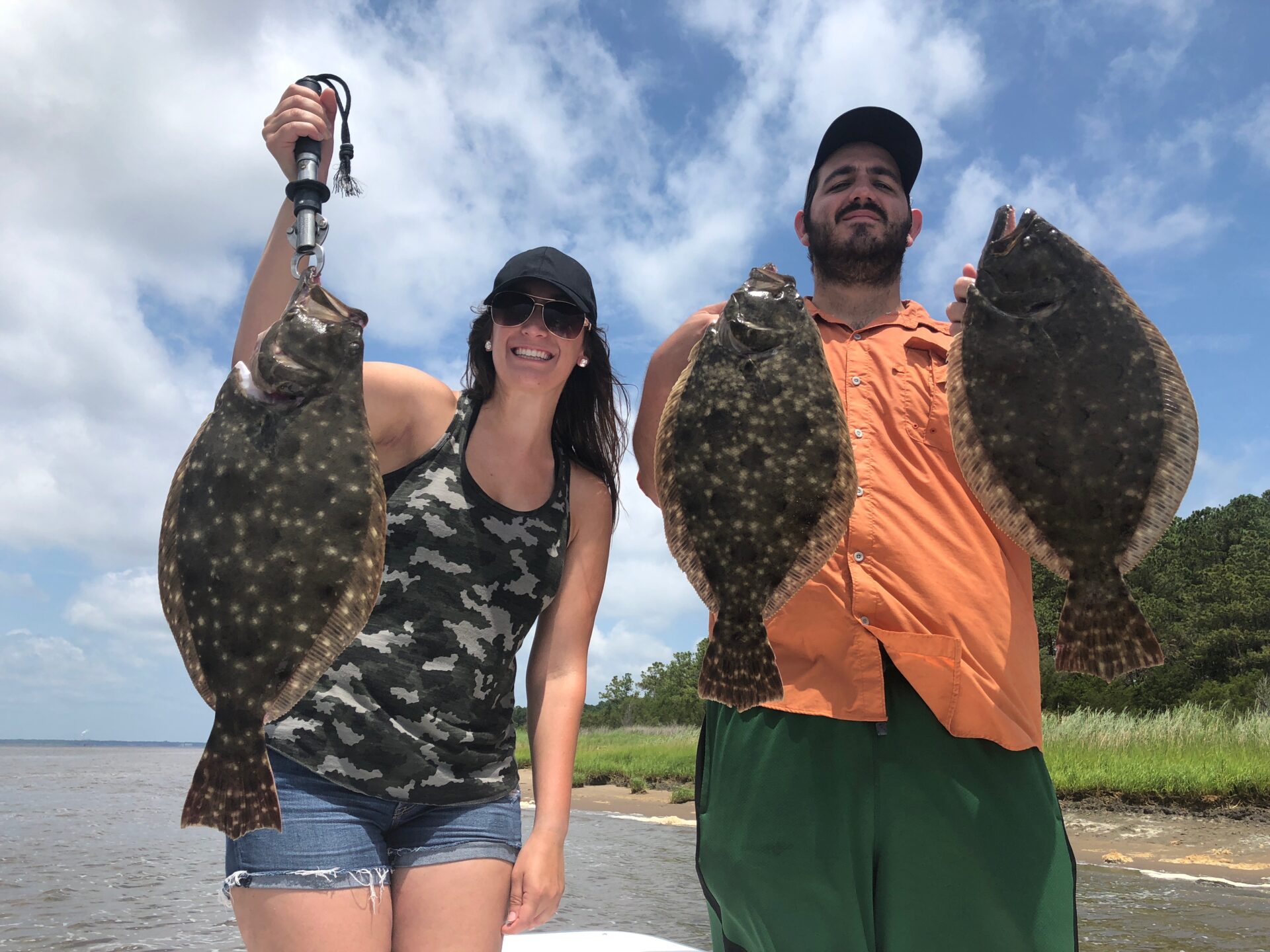 Let's explore how to get started on your very own Myrtle Beach tarpon fishing adventure today:
Your First Step: Selecting Your Charter
To ensure an unforgettable experience out at sea, choosing the right charter service plays a pivotal role. Are you looking forward to targeting Tarpon during the summer and fall seasons? Or perhaps Flounder tickles your fancy more?
Consideration should also extend towards equipment availability if you don't possess any yet. Opt for charters that provide essential gear like rods, reels, and bait.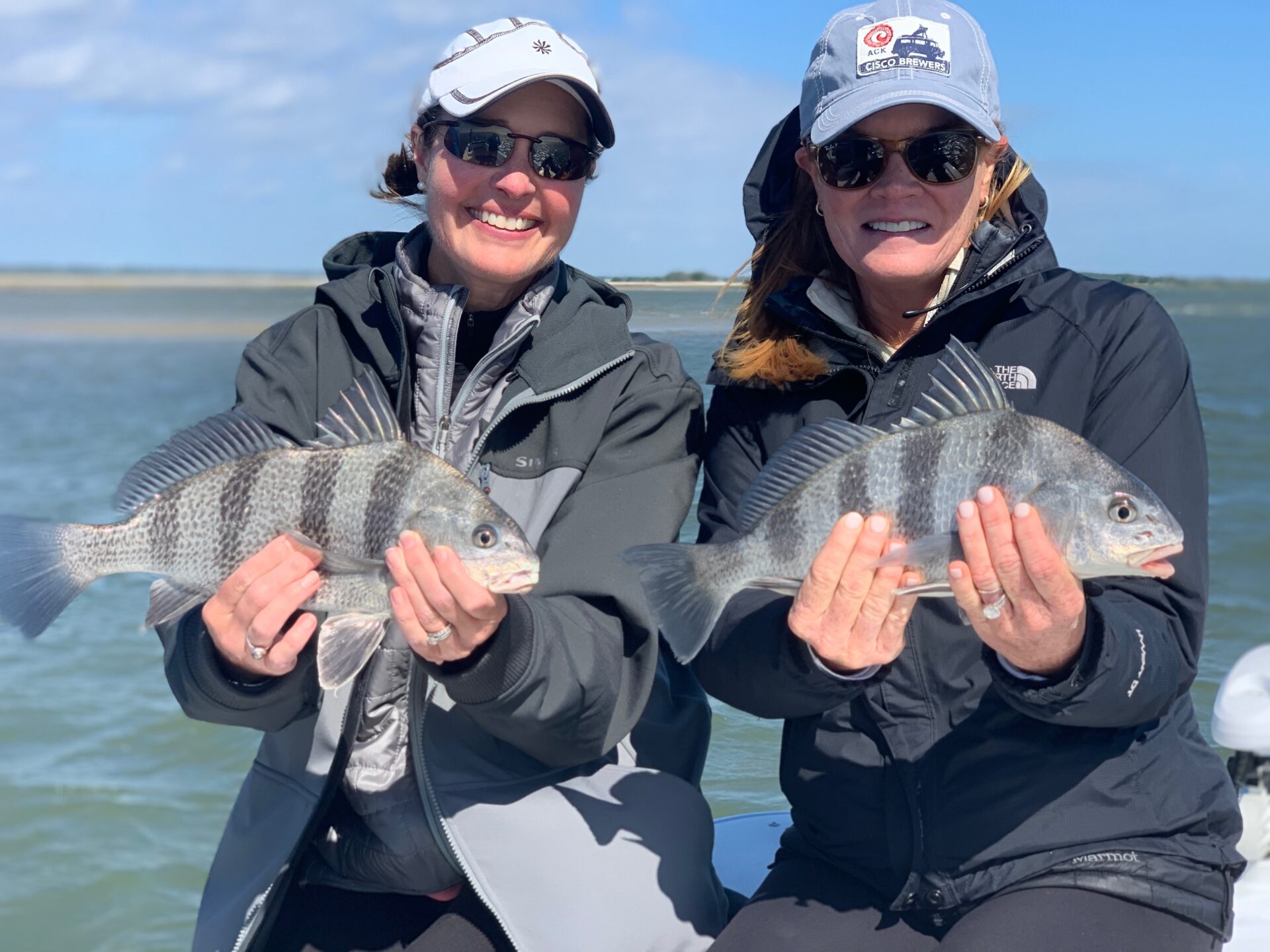 Fueling Up For The Day Ahead
A day spent reeling big catches onboard our boats requires energy. Pack plenty snacks and drinks for sustenance throughout day-long excursions especially under hot sun conditions typical along Atlantic coastlines during peak season months between June through August. It will keep spirits high while ensuring everyone stays hydrated amidst excitement-filled hours.
Key Takeaway: 
Embarking on a Myrtle Beach fishing charter adventure requires careful planning. From selecting the right charter service, understanding local fishing regulations to packing adequate sustenance for your day at sea – every detail counts towards making your angling excursion unforgettable.
FAQs about Myrtle Beach Fishing Charters
How much does it cost to charter a fishing boat in Myrtle Beach?
The cost of chartering a fishing boat in Myrtle Beach varies but generally ranges from $400 for half-day trips to over $1000 for full-day excursions.
Who keeps the fish on a charter boat?
In most cases, customers keep their catch. However, some charters may implement catch-and-release policies. Local regulations play the biggest role here.
What fish is Myrtle Beach known for?
Myrtle Beach is renowned for its abundant Red Drum (Redfish), Speckled Trout, Flounder, Shark, Kingfish, Black Drum, and Tarpon populations.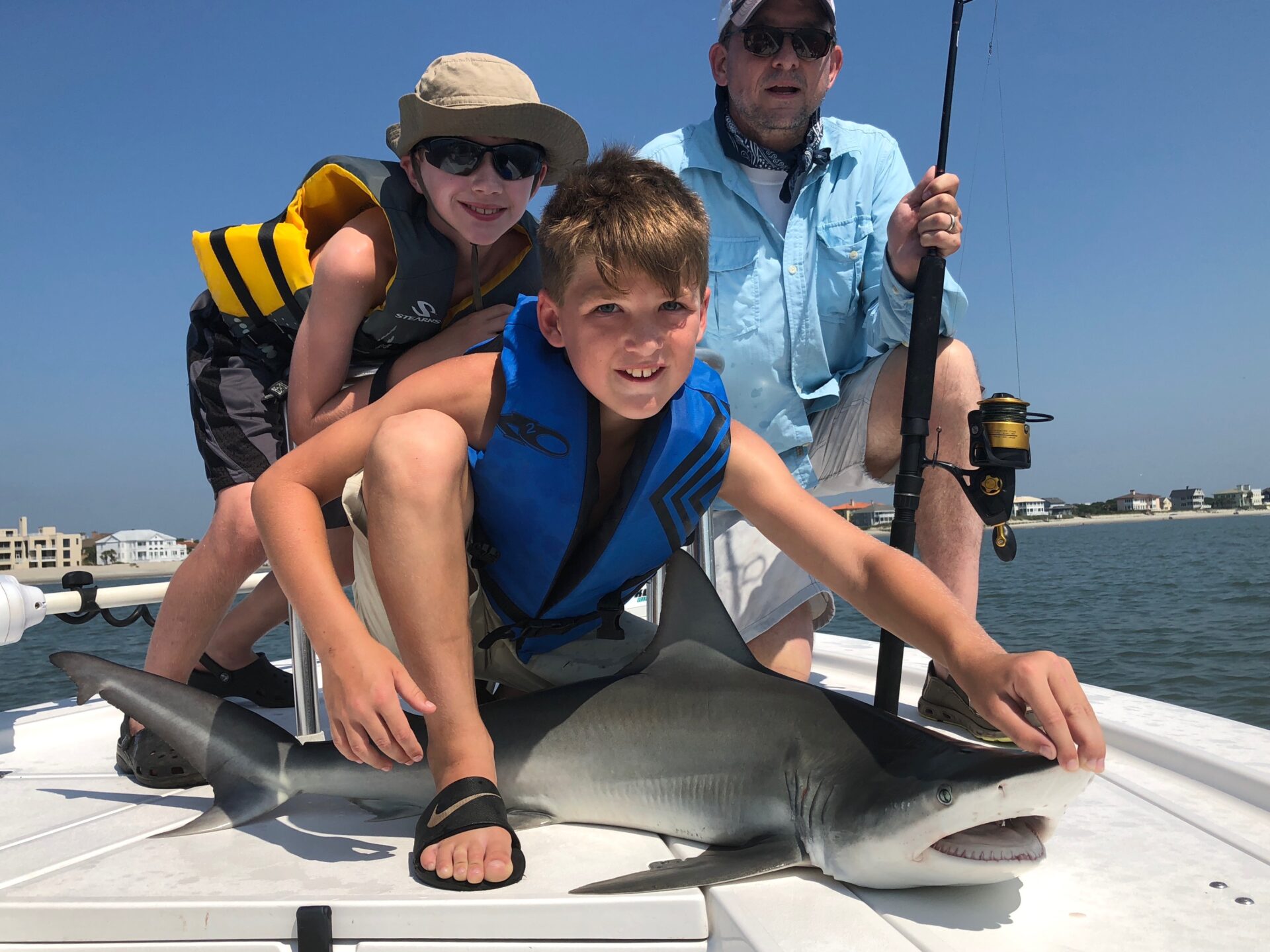 Myrtle Beach is a fishing paradise waiting to be explored.
With an array of species and stunning Atlantic views, it's a dream destination for any angler.
Inshore charters offer unique encounters with wildlife and historic sites while you reel in your catch.
The thrill of targeting game fish like Red Drum or Speckled Trout is unmatched.
Tarpon fishing adds another level of excitement during the summer and fall seasons.
Finally ready to embark on your own unforgettable Myrtle Beach Fishing Charters experience?
Whether you're a seasoned pro or just starting out, there's something for everyone at Myrtle Beach Guide Service. We specialize in Shallow Water sight fishing, Saltwater Fly Fishing, Inshore, and Nearshore Fishing charters in beautiful Myrtle Beach.
Don't wait! Start planning your ultimate fishing adventure today.