When summertime rolls around, it's time to break out the fishing gear and prepare for an awesome fishing season. If you're looking for one of the most exciting and challenging fishing experiences in the world, tarpon fishing is the perfect way to spend a day on the water.
Tarpon ("silver king") are apex predators that can weigh up to 280 pounds and can reach lengths of over eight feet. They are typically found in saltwater environments but can also be found in brackish and freshwater habitats. They're found in warm waters all over the world, but they're especially abundant in the coastal waters of the Carolinas during the yearly migration.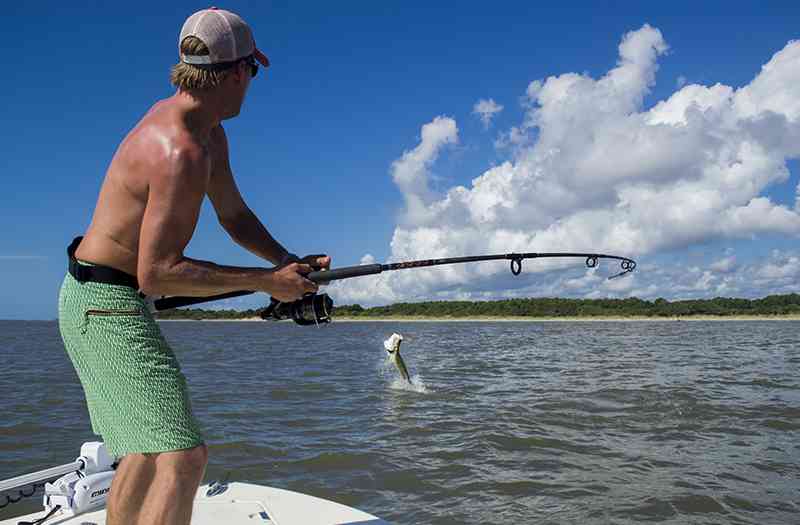 Tarpon are one of the most popular game fish for sport fishermen. They are known for their size, strength, and intense fighting abilities.
Tarpon are highly prized by anglers and are considered one of the greatest challenges for saltwater anglers. They are notorious for their acrobatic leaps out of the water and their powerful runs when hooked. Tarpon fishing is not for the faint of heart. But for those who enjoy spending time outdoors and testing their skills against a powerful adversary, tarpon fishing is the perfect summertime activity.
Summertime is the best time to get out and enjoy some incredible tarpon fishing action. The summer months are the ideal time to target tarpon as they migrate into shallower waters creating a prime season for avid anglers looking for the thrill of a tarpon fishing experience.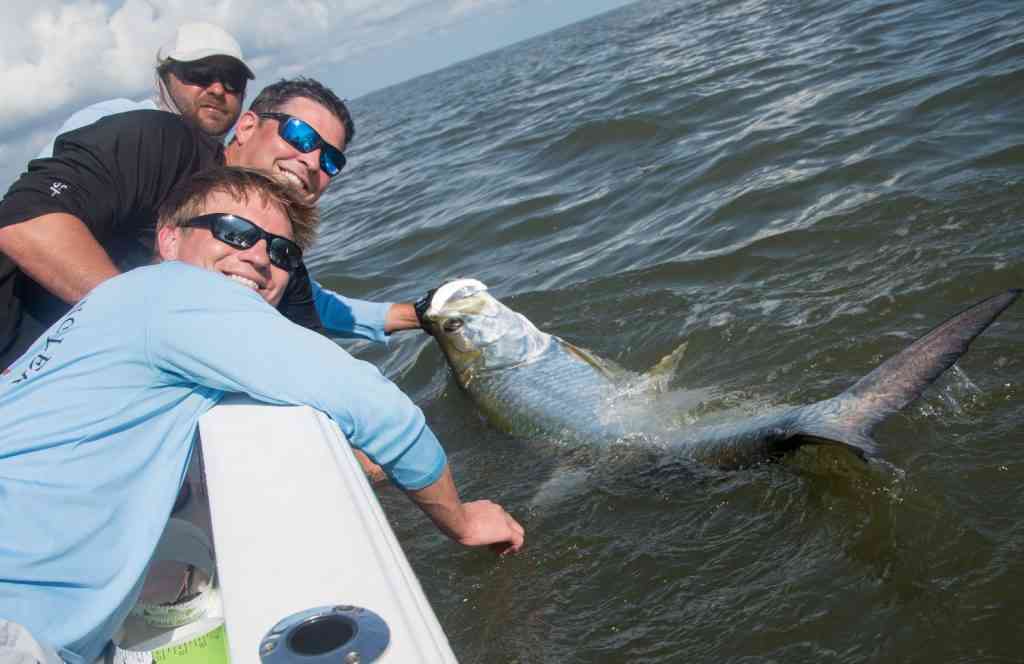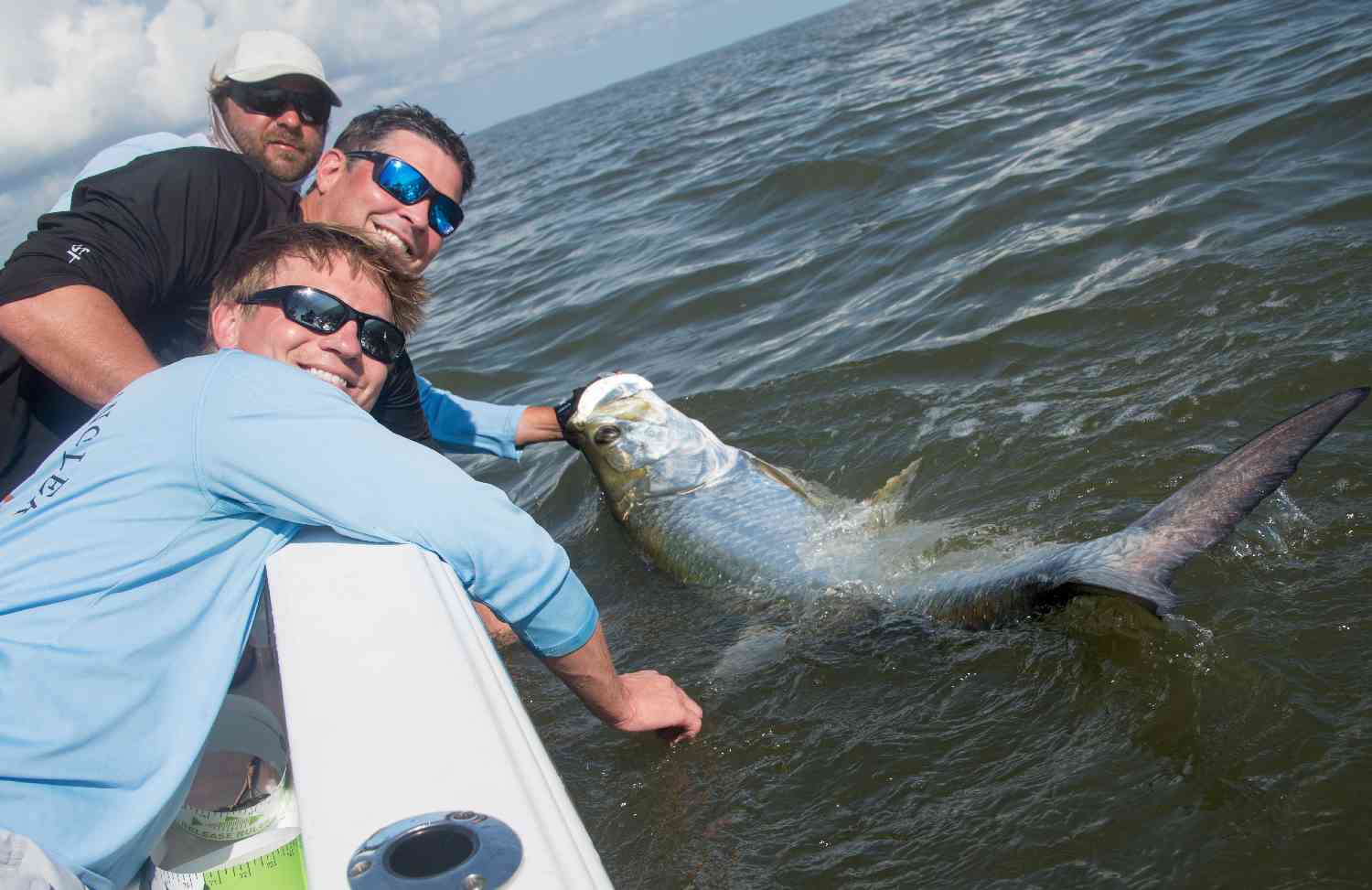 Something about being out on the water in the warm sun, surrounded by nature, makes you feel good. Add in the excitement of hooking up with giant tarpon, and you've got an outdoor experience that's second to none. Summertime tarpon fishing provides fishing enthusiasts with an opportunity to get away from the hustle and bustle of everyday life and enjoy the beauty of nature, all while experiencing the thrill of catching some of the biggest game fish on the planet. 
Tarpon Charters in South Carolina
Are you looking for a summer fishing adventure?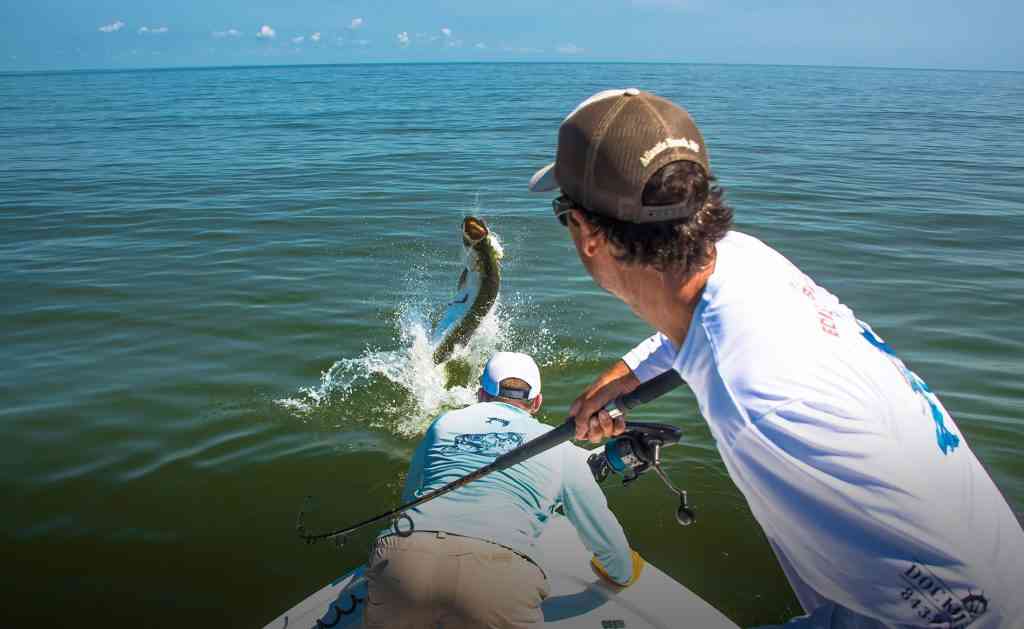 Join us on our Myrtle Beach fishing charters and experience the thrill of catching tarpon. Our experienced captain will take you to the best spots and help you with everything you need to have an incredible time on the water.
Imagine the excitement of battling a silver king– it's an adrenaline rush like no other.   Once you go tarpon fishing, you'll be hooked for life. So join us on one of our charters and see what all the fuss is about. You won't regret it!