As the weather begins to cool down and the leaves change color, many people are eager for what fall fishing offers. And for a good reason – Fall is an excellent time to fish! The water is more relaxing, the fish are more active, and a variety of fish can be caught at this time of year. One fish that is particularly fun to see in the Fall is the speckled trout. Here's everything you need to know about fall fishing for speckled trout in the Santee Delta of Myrtle Beach, South Carolina.
Santee Delta
The Santee Delta is a large estuary located just south of Myrtle Beach. It is fed by several rivers, including the Santee, Cooper, and Congaree Rivers. This makes it a prime location for fishing, as there is a plentiful food supply for the fish. The Santee Delta is also home to various fish species, including redfish, black drum, and snook. However, the speckled trout is the show's star for fall fishing.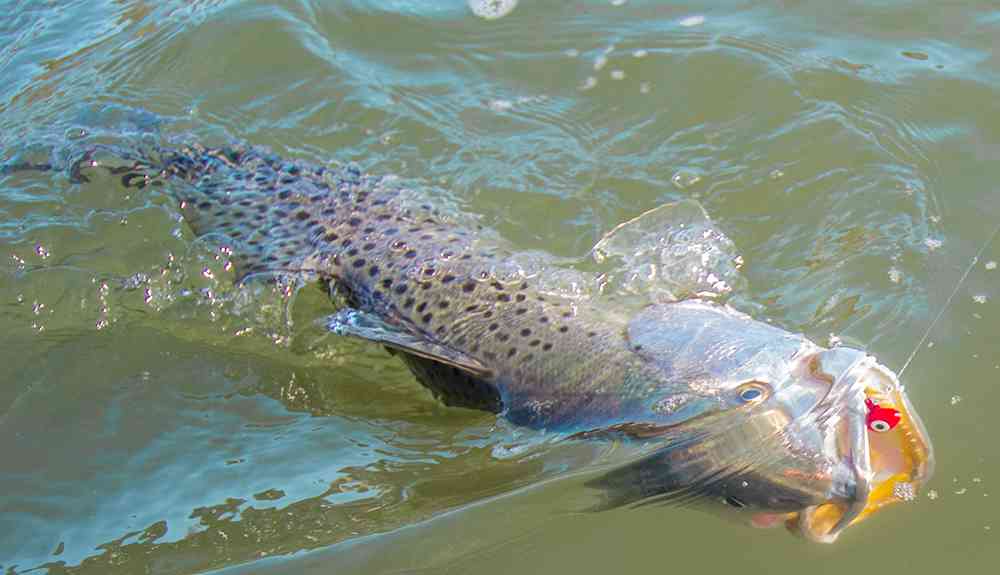 Spotted Seatrout
Speckled trout, or spotted seatrout, is a saltwater fish found in coastal waters throughout the eastern United States. They are commonly found in brackish or saltwater estuaries, like the Santee Delta. Speckled trout get their name from their unique coloring – they have dark blackish spots all over their body. These spots help them blend in with their surroundings and make them difficult for predators to spot.
Why Now
Fall is an excellent time to fish for speckled trout. The cooler water temperatures make them more functional and they look for food before winter sets in. This is when they return to the marshes to gorge on bait fish. They start to move back in September and feed on mullet around inlets, jetties, and beaches. Fall fishing for speckled trout can be very productive if you know where to find them and what lures or bait to use. Use small baitfish lures or rigs baited with shrimp, finger mullet, or live minnows. Fishing around deep docks, jetty rocks, and bridge pilings are good places to try. Artificial lures that mimic these baits are also effective. So get out there and enjoy some great fall fishing for speckled trout.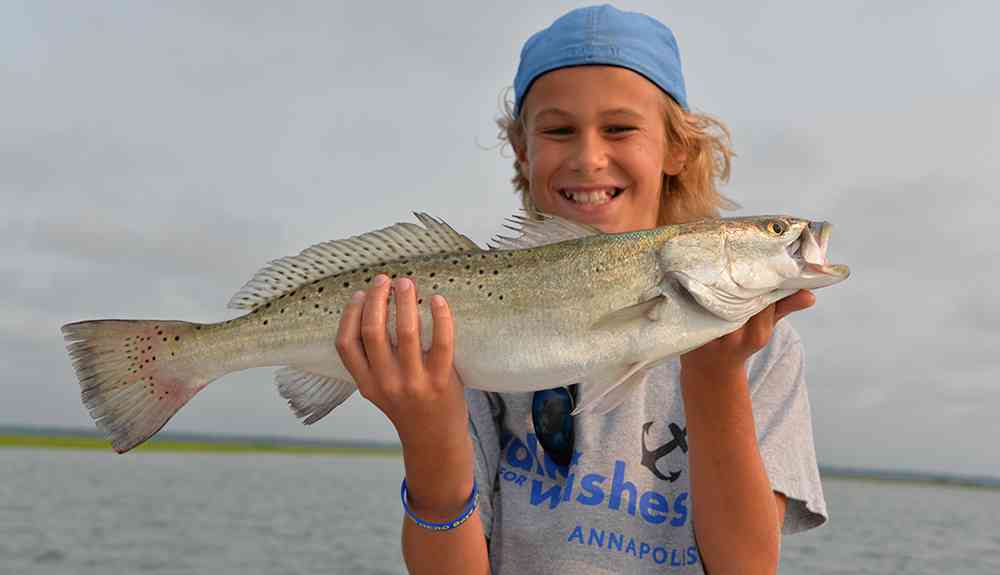 Final Word
So, now that you know all about fall fishing for speckled trout in the Santee Delta of Myrtle Beach, South Carolina, what are you waiting for? Grab your rod and reel and head on out to the delta! You're sure to have a blast – and maybe even catch a few fish too!
Fishing in the Santee Delta for speckled trout in Myrtle beach can be a lot of fun during the Fall season! The weather starts cooling down while leaves begin changing colors, providing terrific scenery while enjoying quality time catching various types of saltwater fish! Speckled trout stand out among Fall catches because they're unique in appearance, have a great fight, and have great flavor. With fewer people fishing during the Fall months, there's also less competition, so book your trip and enjoy nature today!