If you're looking for an adrenaline-pumping Myrtle Beach activity, look no further than shark fishing! These massive creatures are sure to give you a fight, and there's nothing quite like reeling one in.
Myrtle Beach Shark Fishing
The best time to go shark fishing is during the months of May, June, July, August, and September. These are the months when the temperatures are warmer, and shark fishing tends to heat up alongside these summertime temperatures.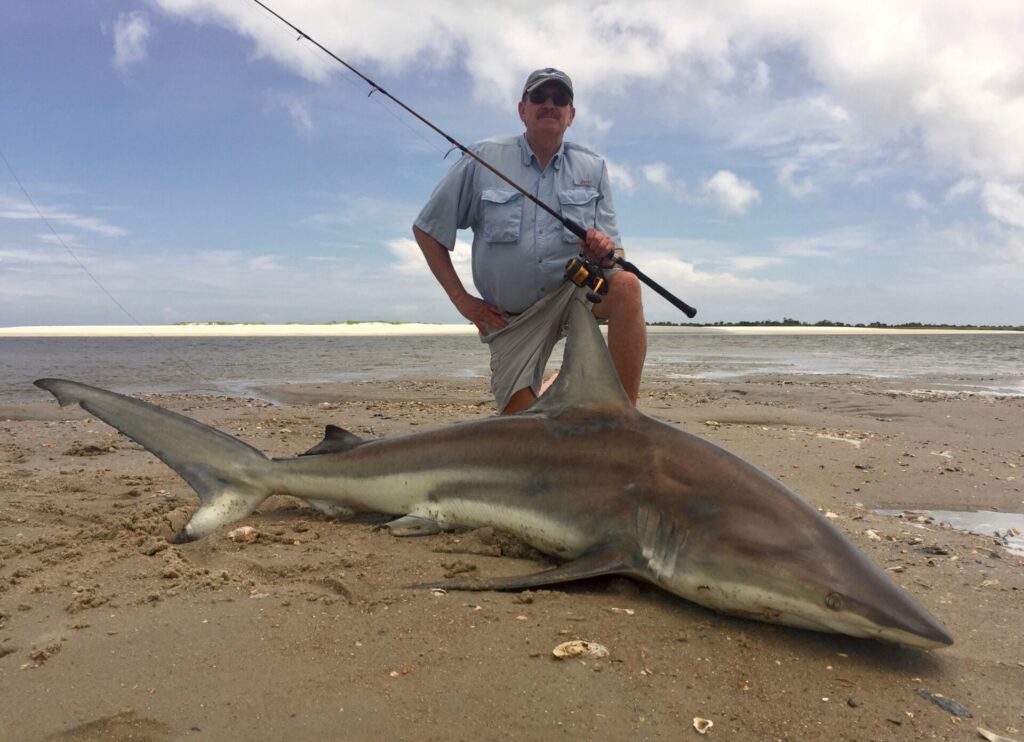 Shark fishing is a great activity for those who love the outdoors and want to get away from the hustle and bustle of everyday life. It's also a great way to bond with family and friends.
Be sure to bring sunscreen, plenty of water, and snacks.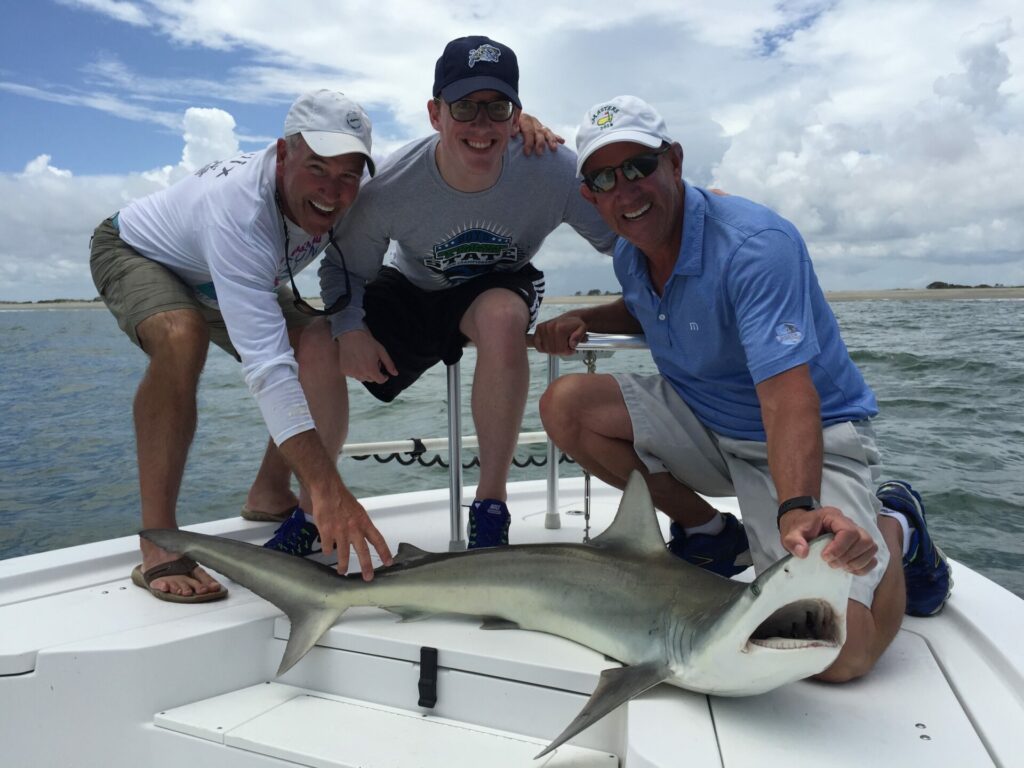 The best place to find sharks is around inlets, jetties, and deep channels in Winyah Bay. You don't necessarily have to fish in rough water or travel far to find them.
The various species of sharks that call the Grand Strand home provide endless opportunities for anglers of all skill levels. Bonnethead sharks are a particular favorite among kids, as they're relatively small and a lot of fun to catch on light tackle.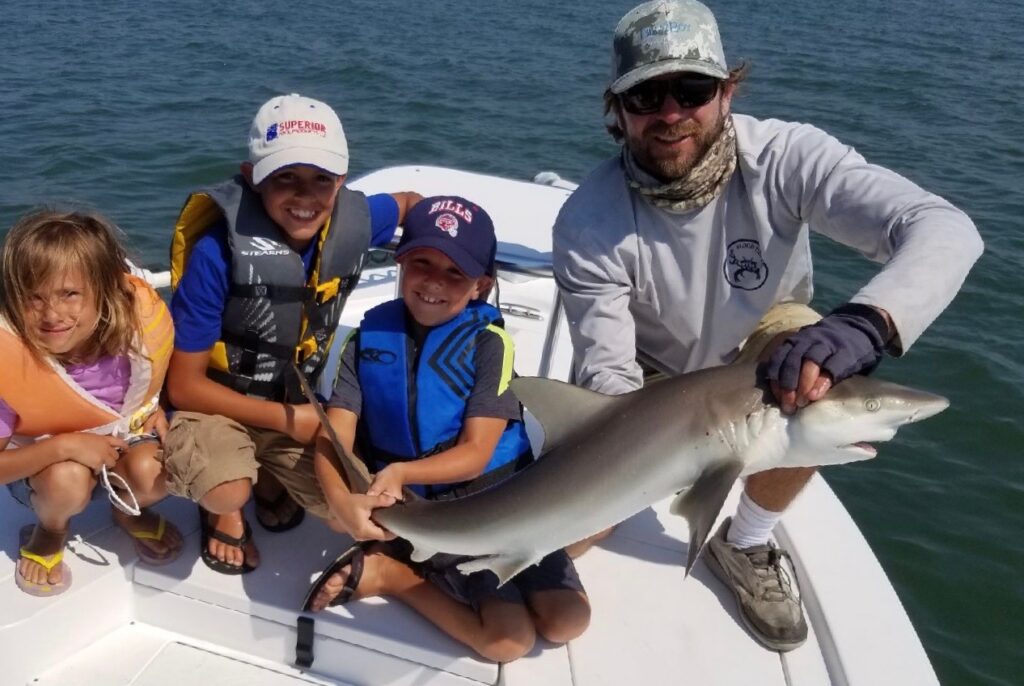 However, black tips and sandbar sharks are the most common species that we encounter in these waters, and they can average 50lbs. For those looking for a real challenge, bull sharks and lemon sharks are the largest species we target and can average 150lbs. No matter what your experience level or preferred prey, there's sure to be a shark waiting to test your mettle in the Grand Strand area.
Myrtle Beach Shark Fishing With Us
All of our shark fishing trips depart from the Georgetown Landing Marina in Georgetown, South Carolina.
Out of Georgetown Landing Marina, we'll have everything you need for an exciting and successful shark fishing trip. We offer a wide range of shark fishing charter options, so whether you're a seasoned angler or a first-timer, we can tailor a trip to suit your needs.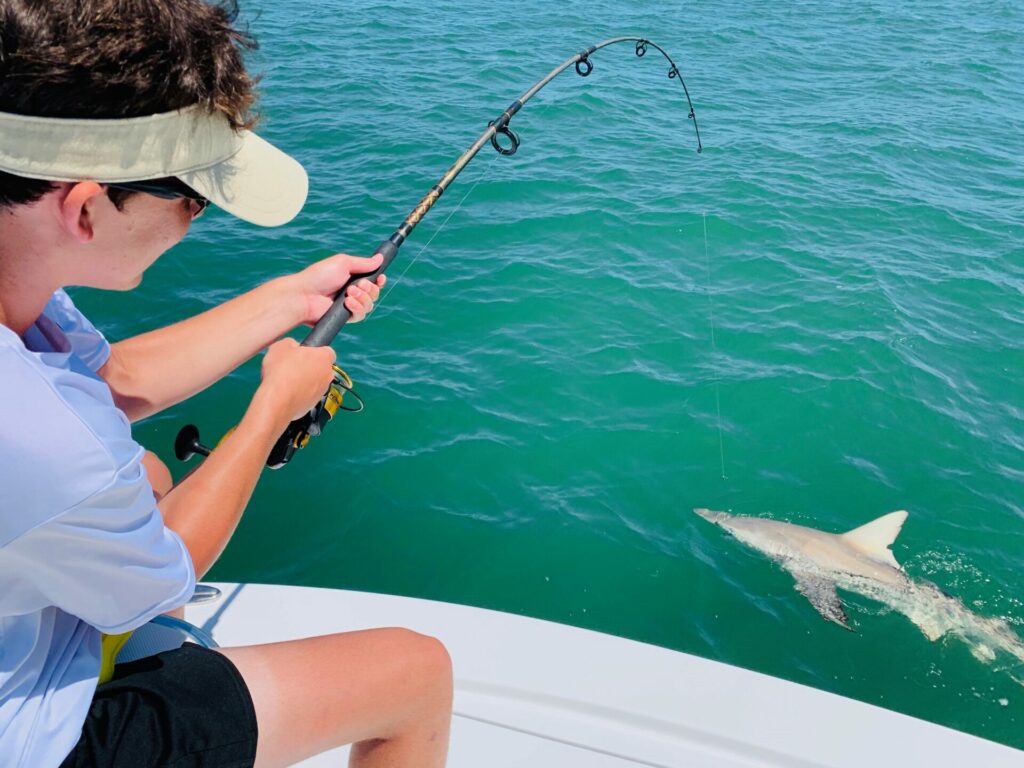 There's something about catching a shark that just gets the blood pumping. Maybe it's the fight they put up, or maybe it's the chance to land a trophy fish. Whatever the reason, our Shark Fishing Charters are always a popular choice with anglers visiting Myrtle Beach.
Sharks are the ocean's apex predator, and catching one will give you bragging rights for years to come. We've got all the right equipment to land these giant predators, and our experienced captains know where to find them.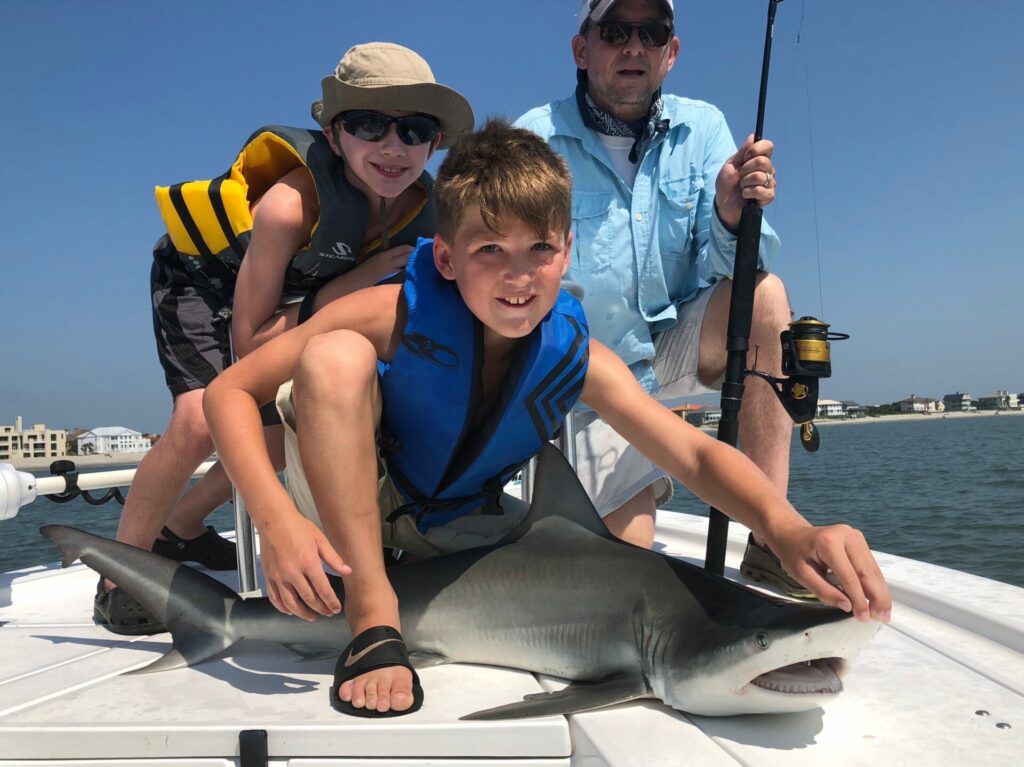 Your captain will guide you through the fighting process and instruct as needed. And don't worry – all our shark fishing trips are catch and release only. Sharks in the area tend to be high in Mercury; therefore, we do not keep any sharks.
Since we don't have to travel a long distance to reach shark fishing grounds, we recommend a 4hr or 5hr trip (which can be extended if desired). So come on board and join us for an unforgettable day of shark fishing!