If you are a saltwater angler visiting Myrtle Beach, we recommend taking a short trip south to fish the legendary Winyah Bay and the surrounding area. Not far from the fun in Myrtle Beach, the Winyah Bay estuary is a pristine marine environment featuring salt marsh creeks, grass flats, oyster bays, inlets, bays, with over 30 miles of undeveloped shoreline and beaches.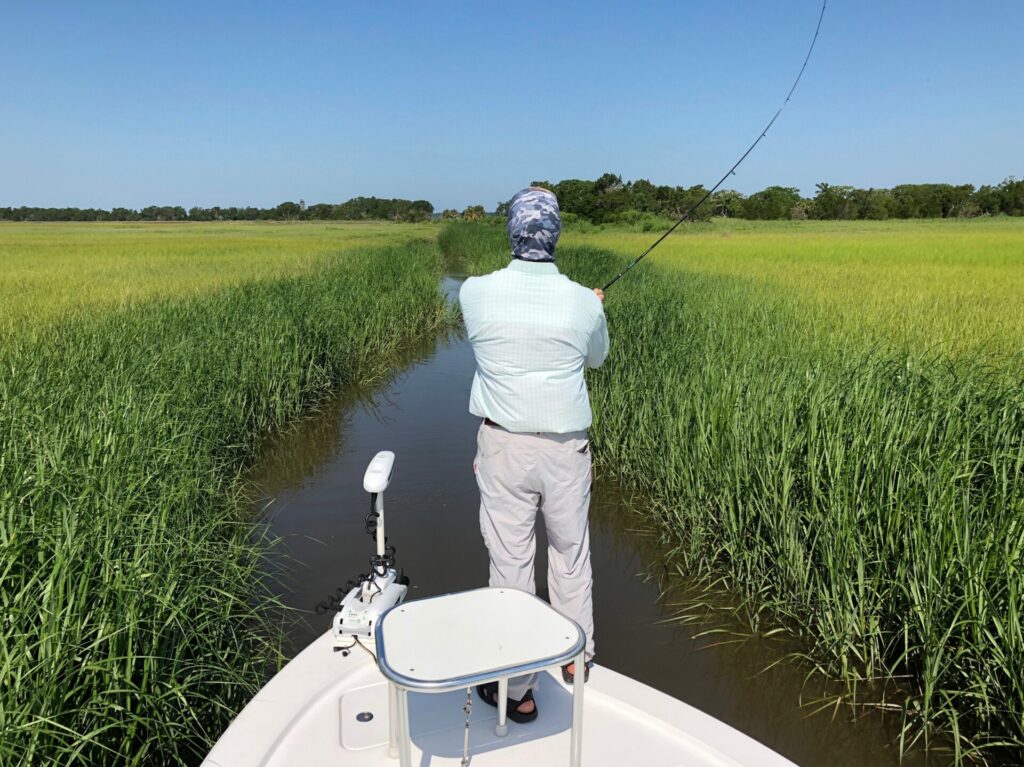 This spring and summer as the water temperatures increase, fishing action throughout the region is sure to be even hotter.
The area is known for a great redfish bite. The vast network of salt marsh, flats, and creeks are perfect for slowly stalking and sight casting to redfish that are working the shorelines and creeks.
Whether you prefer bait, lures, or flies this style of fishing is extremely fun and rewarding. A particular area to explore is the creek system of the North Inlet-Winyah Bay National Estuarine Research Reserve.
While in the estuary in the warmer months, you can also expect to catch sea trout by working suspending twitch baits and soft plastics near structures or channels. Additionally, flounder and black drum are readily caught while slowly working the bottom.
You may also have the opportunity to catch tarpon or cobia near the deeper water channels and rivers that connect to the ocean. Keep an eye out for rolling tarpon, or cobia patrolling near structures such as the jetties, pylons, markers, or near rays and sharks that you may see. Both may also be caught throughout the water column near deep water structures, such as bridges. For these monsters make sure you bring your heavy rods and reels.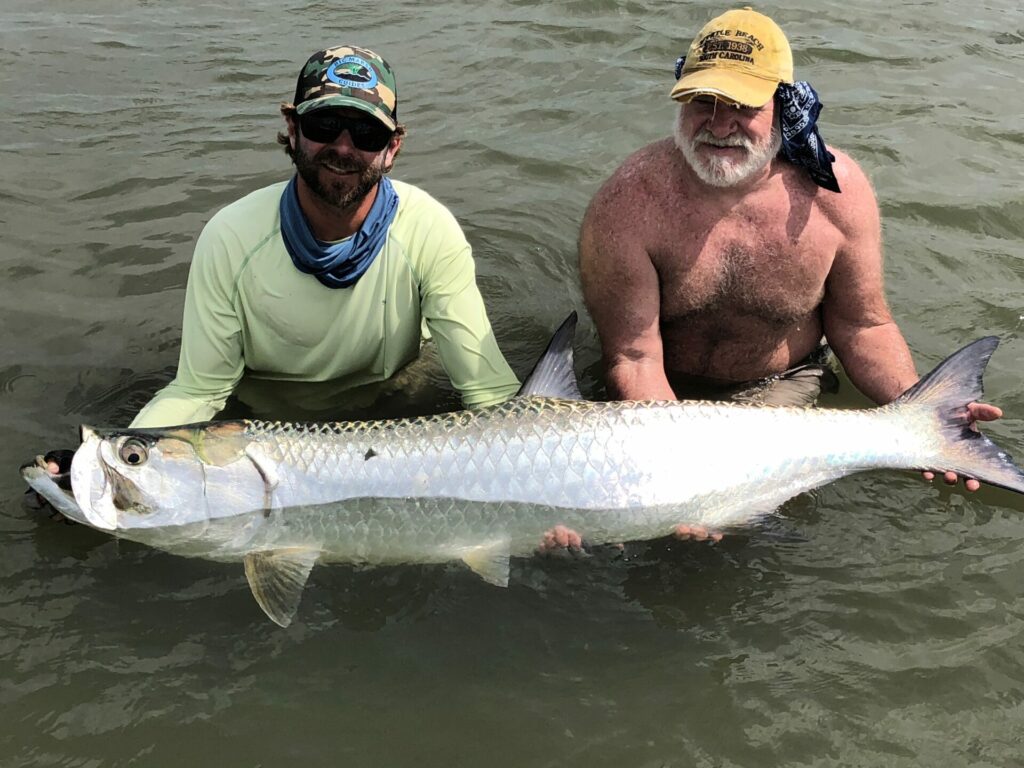 When feeding both species will readily take live bait or artificial lures. For live bait try mullet or small crabs cast drifted to areas with feeding tarpon, or cast just in front of patrolling cobia. For lures, best bets are large soft plastics, like Hogys or large paddle tails, rigged weightless with large 8/0-10/0 hooks.
For some non-stop fun fishing, the area has plenty of small sharks that are eager to eat cut bait. Set up on a flat near an edge of a deeper channel, deploy some local baitfish chum, and cast out chunks of mullet or other baitfish around the boat. You will have a blast.
When you need a guide to help show you the area, Captain Jordan Pate, with Myrtle Beach Guide Service has a lifetime of experience fishing the area around Myrtle Beach. He knows the seasonal patterns and what works for each target species. Give him a call next time you visit the area for a guided trip.