Myrtle Beach is one of the most popular fishing destinations in the United States. This area on the coast of South Carolina is well known for its variety of fish and its easily accessible and picturesque waterways. Whether you are a novice angler or a seasoned pro, here are some tips to help you make the most of your fishing trip to Myrtle Beach.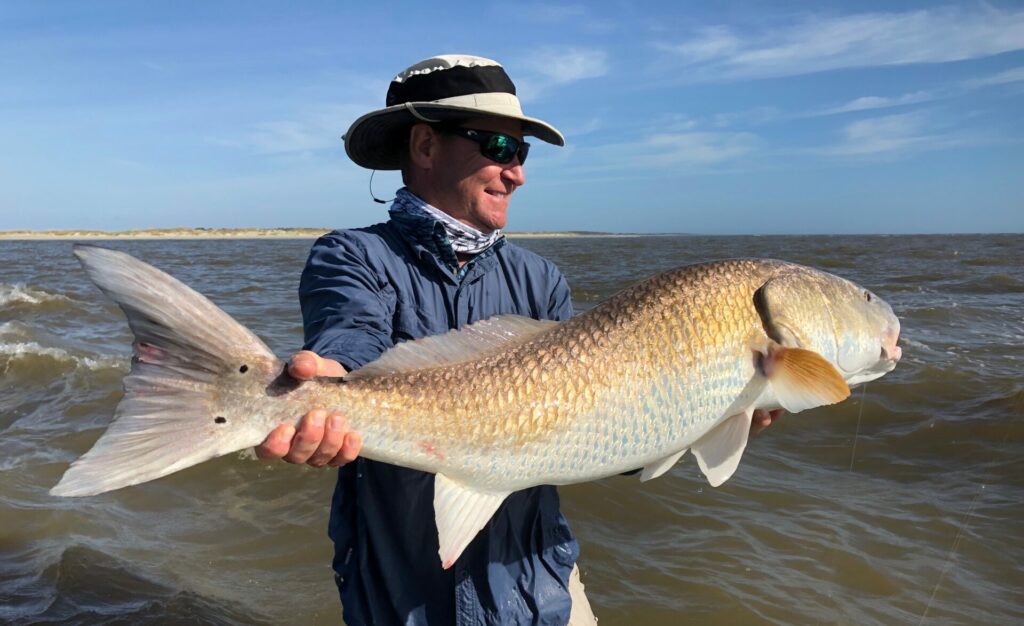 Try to work through an area quickly, at first, to find groups of fish. When you're trying to locate concentrations of fish, begin with "search baits" to cover as much water as efficiently as possible. Search baits are lures that can be worked at a fast rate to cover water quickly but thoroughly. 
Some examples of excellent search baits are:
Swimbaits

Spoons

Topwater plugs

Underspins

Crankbaits

Walking baits

Spinnerbaits
Fish high percentage spots to increase your likelihood of success.   The vast majority of the time, inshore fish group up in certain areas where there is obvious cover or structure. 
The following areas are great places to start:
Docks

Mangrove lines

Oyster Bars

Seawalls

Grass Flats

Shallow water bays
By targeting fish in these productive areas, you'll have a better chance of hooking up with more fish.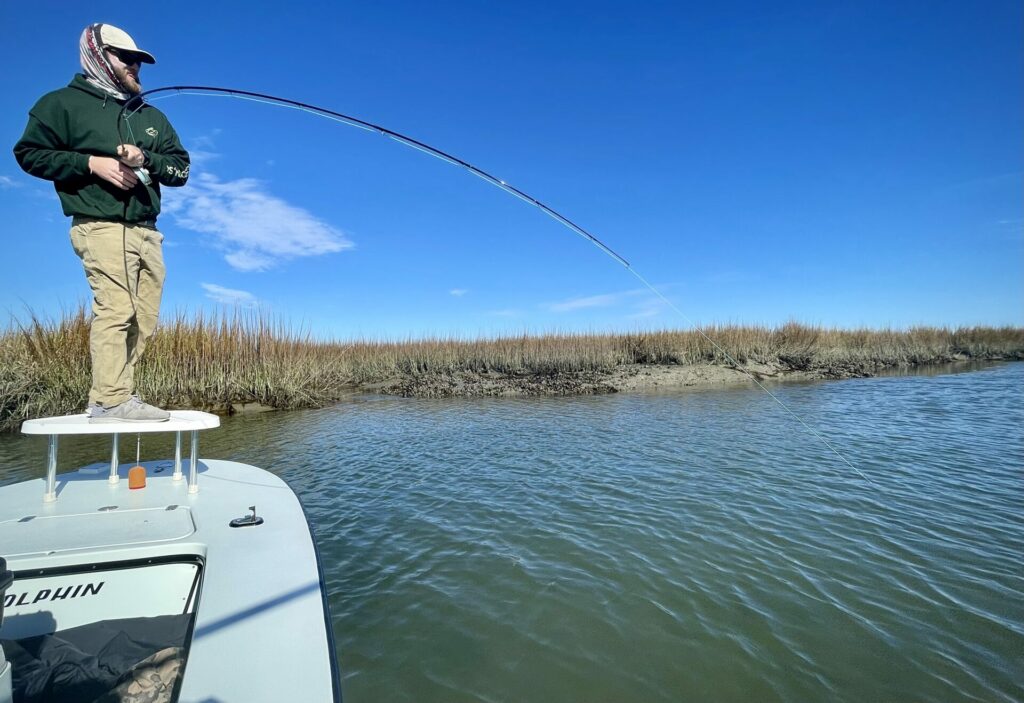 After you locate optimal areas by using search baits, it's best to slow to thoroughly work an area.   Try fan-casting the spot with the same lures to further dissect the area.  Fan casting is the process of systematically covering an area with multiple casts in a clocklike (fan) pattern.   It's a great way to make sure you work an area from top to bottom.
Make accurate casts, so you don't miss out on valuable opportunities.  Since most inshore fishing occurs in shallow water, there are ample opportunities to sight fish, but making the right presentation is critical.   Sight fishing is one of the most challenging and rewarding ways to fish.  To seize the moment, you'll need to make accurate casts.   Blow the cast, and you may miss your chance of hooking up with your target catch.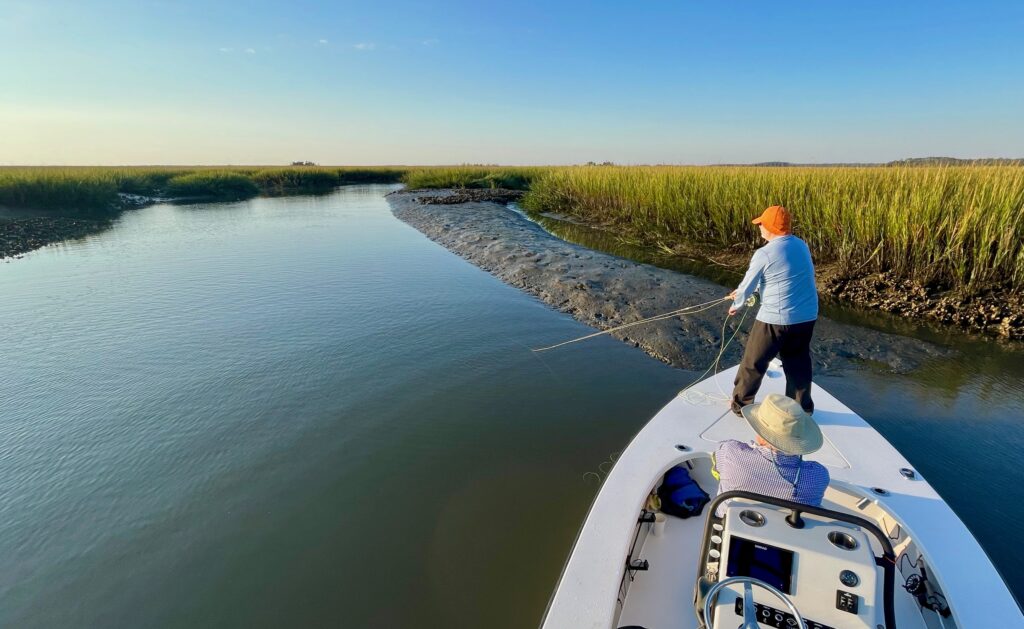 The biggest tip for making better casts is to spend time before your trip practicing.  Take time ON LAND.  Work on making presentations to objects at varying distances.  5-gallon buckets make excellent practice targets.
When it comes to inshore fishing, stealth is essential. Fish are highly sensitive to sounds, and any noise they hear can potentially interfere with their feeding habits. Some fish may even leave an area if they detect too much sound or commotion, making it far more challenging to catch them, so it's important to be as quiet as possible when fishing in shallow waters.  Prioritize the following to maintain stealth:
Avoid dropping things in the boat.

Use "quiet feet."

Close compartment lids with care

Avoid too much onboard movement or commotion

Wear more natural colors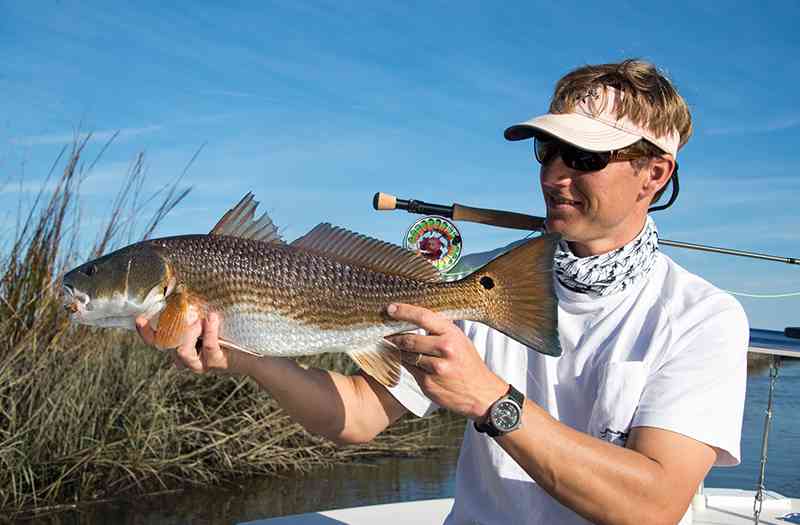 Choose Myrtle Beach Guide Service for Your Next Inshore Trip
Explore the fantastic inshore fishing trips we have to offer! Our experienced captain will take you on a journey to catch some of the best fish in the area. You'll have a blast reeling them in, and we can promise you'll never forget your experience with Myrtle Beach Guide Service.