Tarpon fishing is one of the most thrilling adventures any avid outdoorsman can experience.
Tarpon, a.k.a. "silver kings," can reach up to 8 feet in length and weigh over 200 pounds. They are a popular target for sport fishermen because of their strength, size, and fighting abilities.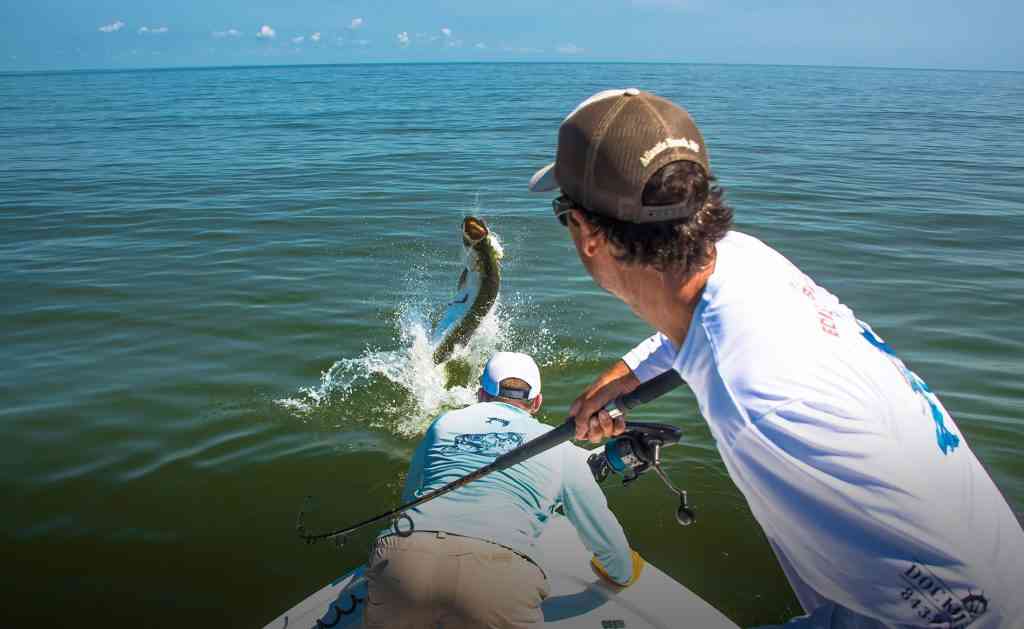 Tarpon can be found in many coastal areas around the world, so there is no shortage of places to go fishing for them. In this post, we will provide some general information about tarpon fishing, as well as some tips on how to catch them.
Tarpon are one of the most popular gamefish on the planet and are a "bucket list" target for many anglers. Tarpon are silver in color with dark-colored fins, and they have long protruding mouths. The scientific name for tarpon is Megalops Atlanticus.
Interestingly, tarpon have a unique ability to breathe. Although they can take in oxygen through their gills like many other fish, tarpon can also breathe air by sticking their heads out of the surface of the water to "gulp" in oxygen by using a swim bladder that is attached to their esophagus.
Tarpon are found in tropical and subtropical waters around the world and are most common off the coast of the Carolinas, Florida, and other parts of the southeastern United States. Although Tarpon can be found in deep and shallow water, most avid anglers and professional captains target tarpon in relatively shallow waters.
Juvenile tarpon can be found in coastal waters year-round, but the best time to catch large adult males is during annual migrations of tarpon along the coast in the warm summer months. Official tarpon fishing season varies by state and region, so review local regulations before planning a trip.
Live bait, cut bait, and lures are all effective for catching tarpon. The most common live baits used for tarpon fishing include mullet, shrimp, whitebait, and crabs. Mullet and ladyfish are popular cut bait options. Lures that imitate baitfish are also effective, and tarpon will often strike at just about anything that mimics prey. Finally, fly fishing is also a popular tarpon fishing technique.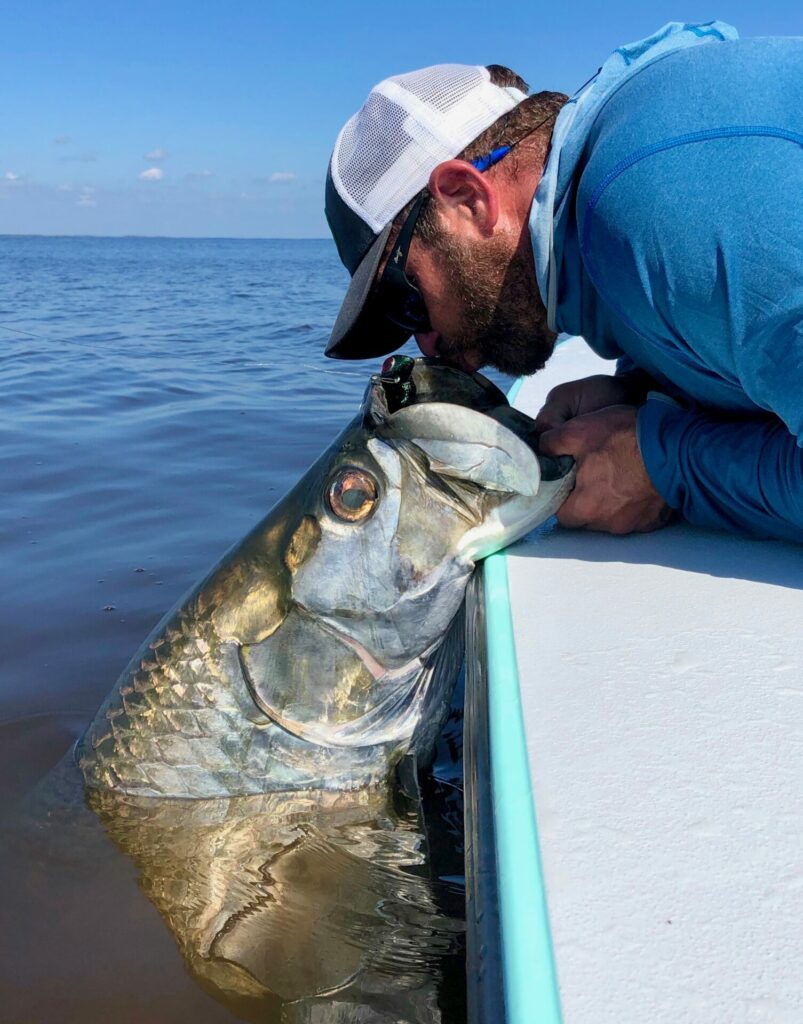 Tarpon Fishing with Myrtle Beach Guide Service
Join us on our Tarpon fishing trips! You're guaranteed to have a great time reeling in these silver beauties. We'll provide everything you need for a successful fishing trip, from the rods and reels to the bait and tackle. All you need to bring is your sense of adventure!
We'll take you to some of the best spots so you can catch as many fish as possible. We know the area well and want to share our love of fishing with you. So join us for the trip of a lifetime!