The Carolina backcountry is the place to be if you want a unique inshore fishing experience! Fly fishing here offers the chance to encounter some of the most intriguing fish in coastal waters. From redfish to speckled trout, there are plenty of exciting experiences for anglers willing to explore these productive estuaries and bays.
With so much salty water full of shrimp, crabs, oysters, and mullet battling it out with larger pelagic species from across the oceanic flyway – you never know what might take your line! Whether you're an experienced fly-fisher or just starting – Myrtle Beach has something extraordinary in store with its secluded barrier islands that create near-perfect habitats for countless saltwater species.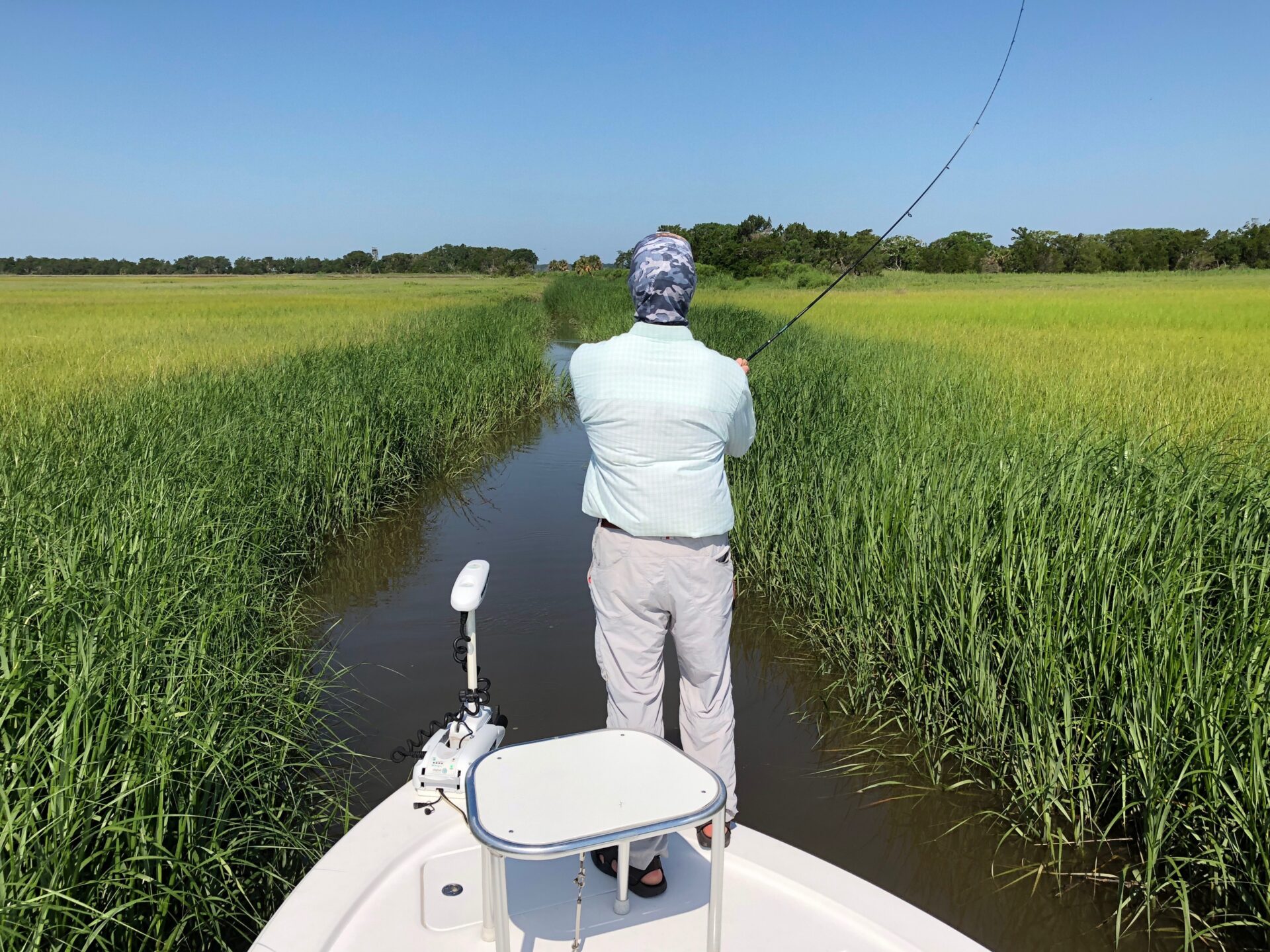 What Fly Fishing Is All About
Fly Fishing in Myrtle Beach is an experience you won't forget. Just to the south of Myrtle Beach lies one of the largest stretches of undeveloped coastline on the East Coast, and it provides actual backcountry-style fishing for anglers. If you're looking to craft your fly fishing skills, redfish are the primary targets in this area due to their strong fighting ability and willingness to take a fly.
Each season offers different challenges and strategies, making time on the water ever-changing. What better way to become a more experienced fisherman than by learning from the sometimes tough conditions that can be found here! Learn how to outsmart these feisty fish – expect nothing less than explosive takes and some memorable fights!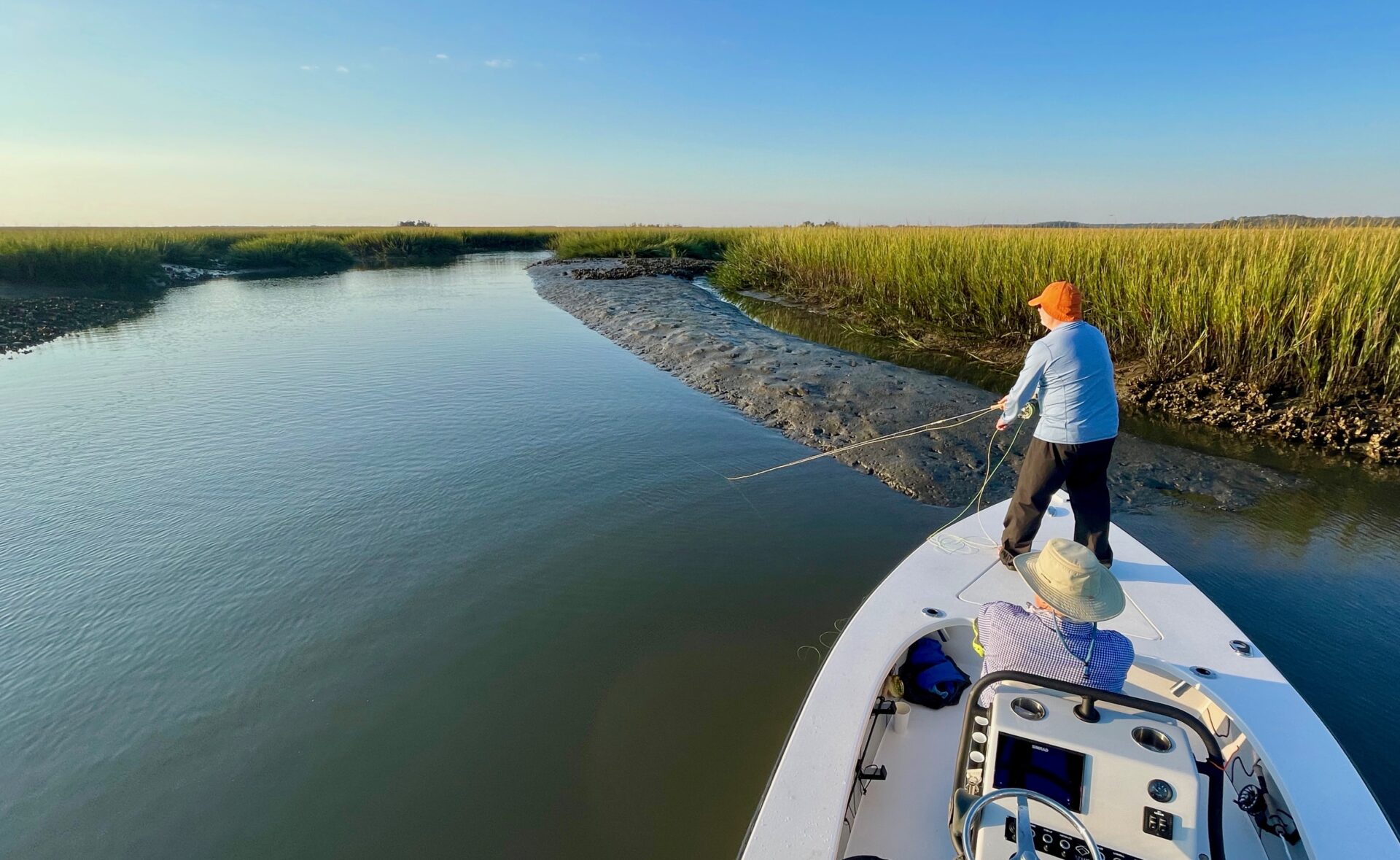 Backcountry Fly Fishing
If you want to experience an exciting and rewarding fly fishing adventure in Myrtle Beach, head out to the backcountry. The backcountry refers to the shallow, coastal waters of the area, home to a vast array of game fish, including redfish, trout, and flounder. When exploring these waters in small boats or canoes, please take notice of their abundant vegetation, including grass beds, mangroves, and marshlands.
All these areas provide excellent habitats for fish and invertebrates alike – allowing you to find an exciting catch! Please take advantage of early mornings or late afternoons when the sun has lessened its intensity. This is generally when the fish become more active, making for better chances at scoring a keeper.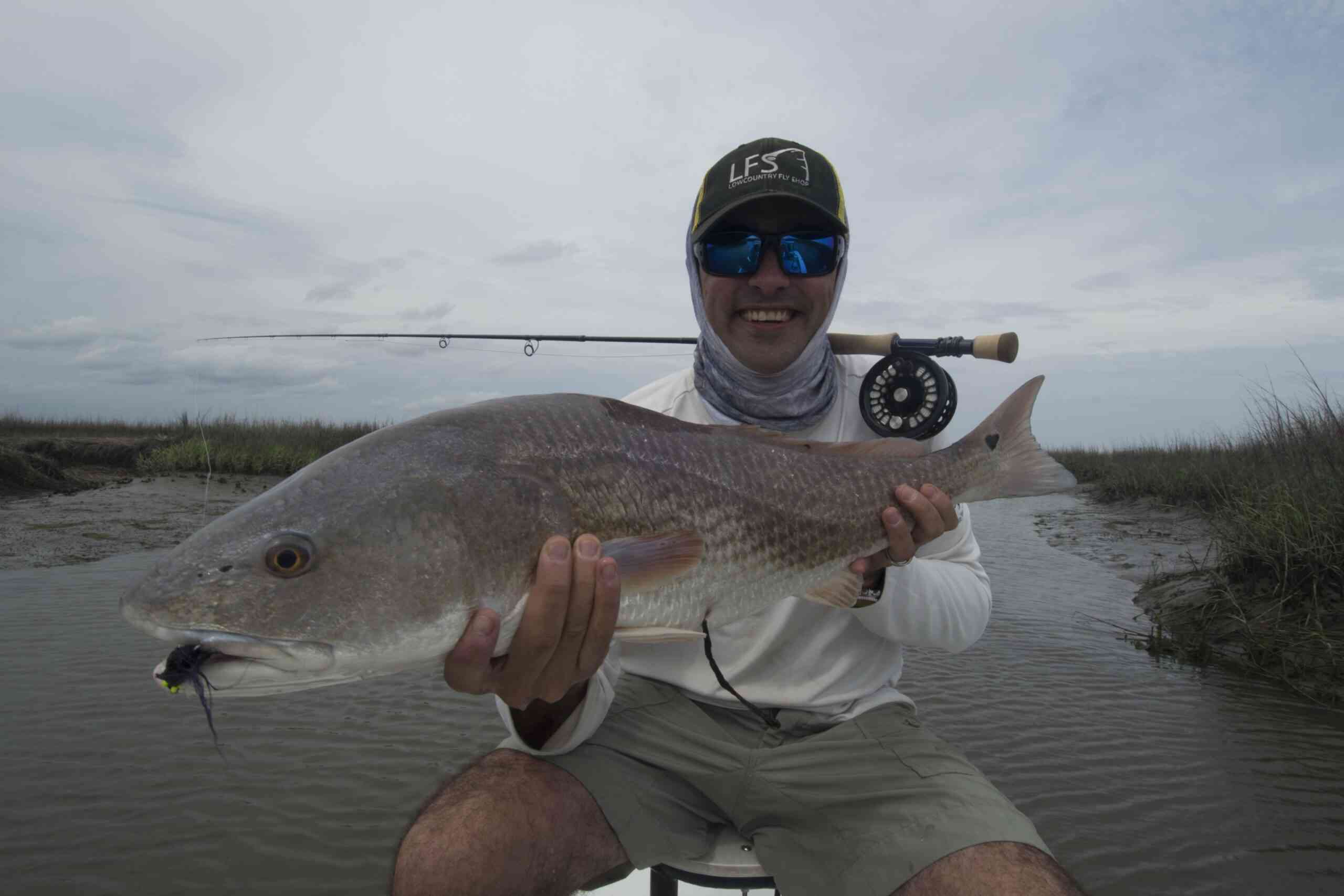 Fly Fishing All Year Long
Redfish fishing in the winter offers anglers the perfect opportunity to have an exceptional experience. With clear waters, big schools of redfish can be found schooling up in shallow creeks and bays, ready for you to catch them. However, Spring is a tricky time for redfish fishing because of rough conditions caused by windy days. To avoid the midday summer heat, I often guide fishermen on trips at lower parts of the tide cycle during the early mornings and offer special Flood Tide trips every two weeks in the Summer.
On these Flood Tide trips, we follow a fly fishing approach to sight fish, giving excellent chances to catch tailing redfish actively feeding on crab and shrimp. As the weather becomes colder in the Fall season and water temperatures decrease, redfish become active feeders on high concentrations of shrimp in estuaries – making it a highly productive time to go fishing!
Get ready to head out on the water now with Myrtle Beach Guide Service. Captain Jordan Pate has you covered for all your inshore fly fishing desires; book your trip today!