Here in Myrtle Beach, the fall run of bull redfish is one of the most anticipated fishing events of the year. These powerful fish can weigh 10-50lbs (Usually 50 pounders are a rare sight, but the largest caught was just over 97 lbs!) and put up one heck of a fight, making them a serious challenge for even the most experienced anglers.
If you're looking to land one of these bruisers this season, you'll need to know a few basic tips before getting started.
What are Bull Reds?
Before we get into the specifics of fishing for bull redfish, let's first take a moment to learn a little bit about these fish. As their name suggests, bull reds are redfish that are distinguished by their larger size and muscular build.
They're typically caught in saltwater estuaries and coastal waters along the Gulf of Mexico and the Atlantic Ocean. They can also be found in deeper waters during the spawn.
Bull reds have bronze-colored scales and fins, and their bodies are covered in large spots. Their diet consists mostly of crabs and shrimp in the cooler months. During warmer days they will go after all types of small baitfish.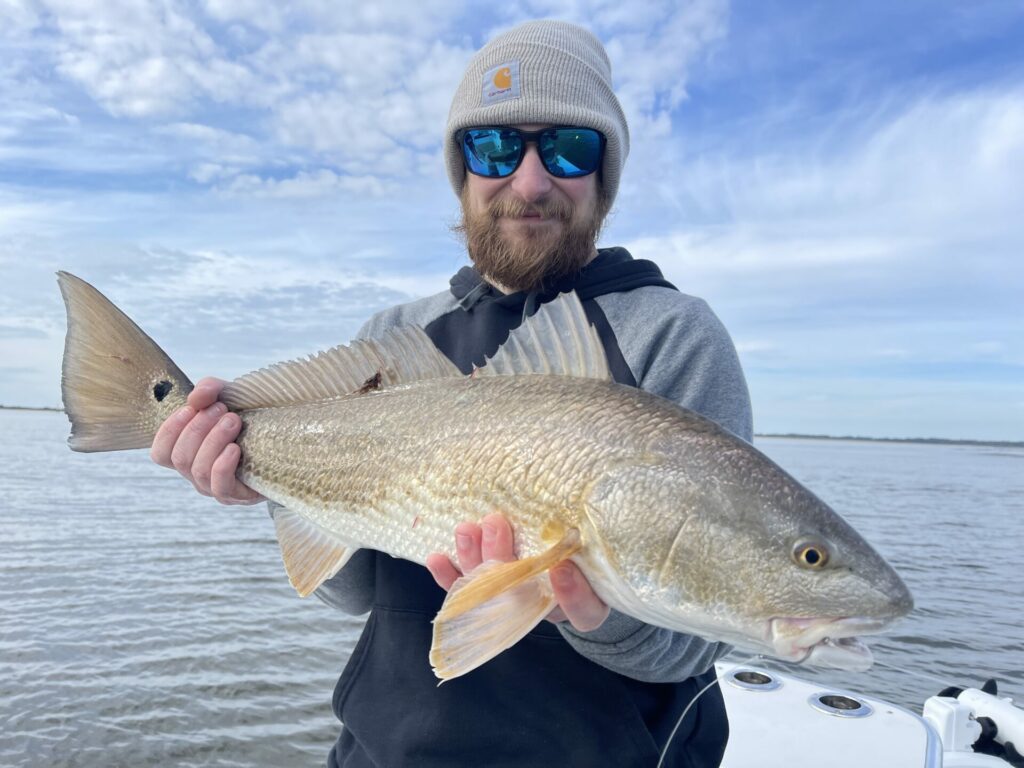 They hunt these food sources using their keen sense of smell. In the cooler months, redfish typically travel in schools, so if you find one, there's a good chance there are more nearby.
Fishing for Bull Reds with Artificial Lures
Now that you know a little bit about bull redfish, let's talk about how to catch them using artificial lures. When choosing a lure, it's important to select one that imitates the type of prey that bull redfish typically hunt.
Crab and shrimp imitation lures work well for catching bull reds, and lures that resemble small baitfish (when baitfish is seen in the area). Try out different types of lures until you find one that works best for you.
Fishing Techniques for Bull Redfish
In terms of fishing techniques, bull redfish can be caught using both spinning and baitcasting gear.
When casting your line, aim for areas where you think the fish might be hiding, such as around sandbars, oyster beds, or grass flats.
More commonly, in shallow water, these species can be seen tailing or pushing a head wake as they travel through. This is what makes them such a popular sight-fishing species.
Once your lure hits the water, use a steady retrieve motion to bring it back towards you.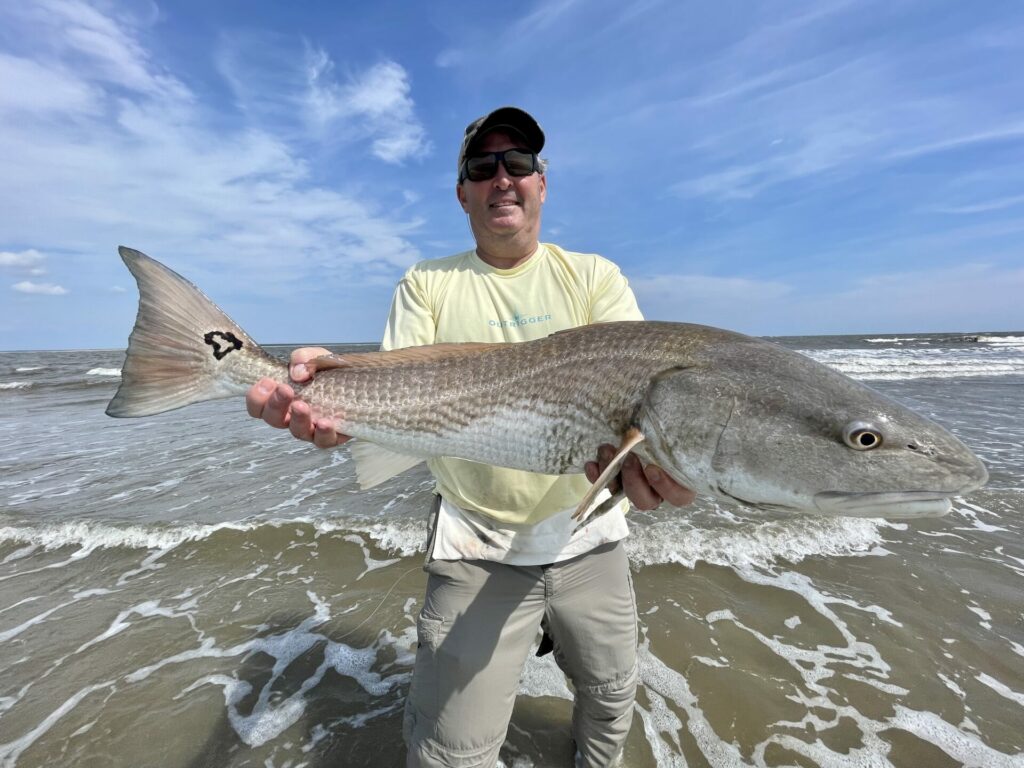 When fighting a bull red, it's important to stay calm and use steady pressure to tire the fish out. If you try to hurry the process by jerking your rod around too much, you risk breaking your line or losing your lure altogether. Stick with it though—these hard-fighting fish are definitely worth the effort!
Final Word
Fall is an exciting time for Carolina fishermen because it marks the start of the bull redfish season. These powerful fish put up quite a fight when hooked, making them a real challenge for even experienced anglers. With a little patience and practice, you'll be reeling them in like a pro in no time.
There is nothing like reaping the benefits of your own hard work, but knowing where to target bull reds and what to use can take some time to figure out. With that being said, you may be interested in hiring a Fishing Charter with a Captain whose done all the research and put in all the work for you. Book your Trip Today!