Myrtle Beach is an excellent destination for fishing enthusiasts, with numerous species of sharks available in the local waters. From Bonnetheads to Bulls, shark fishing is an exciting and unforgettable experience that anglers of all skill levels can enjoy.
Common Shark Species
Myrtle Beach waters provide an exciting and unique opportunity for anglers looking to catch some of the world's most feared predators. Of the numerous species of shark found in the area, Blacktips and Sandbars are two of the most sought-after catches and average around 50 pounds. Those willing to take on a more significant challenge have the chance to land a Bull Shark or Lemon Shark, with these predatory fish reaching sizes of up to 150 pounds. For those looking for a less demanding endeavor, Bonnetheads are popular among fishers seeking a light tackle challenge and can range from 20-40 pounds. Whether you're an experienced professional or just setting out on your first fishing venture, Myrtle Beach has something for everyone.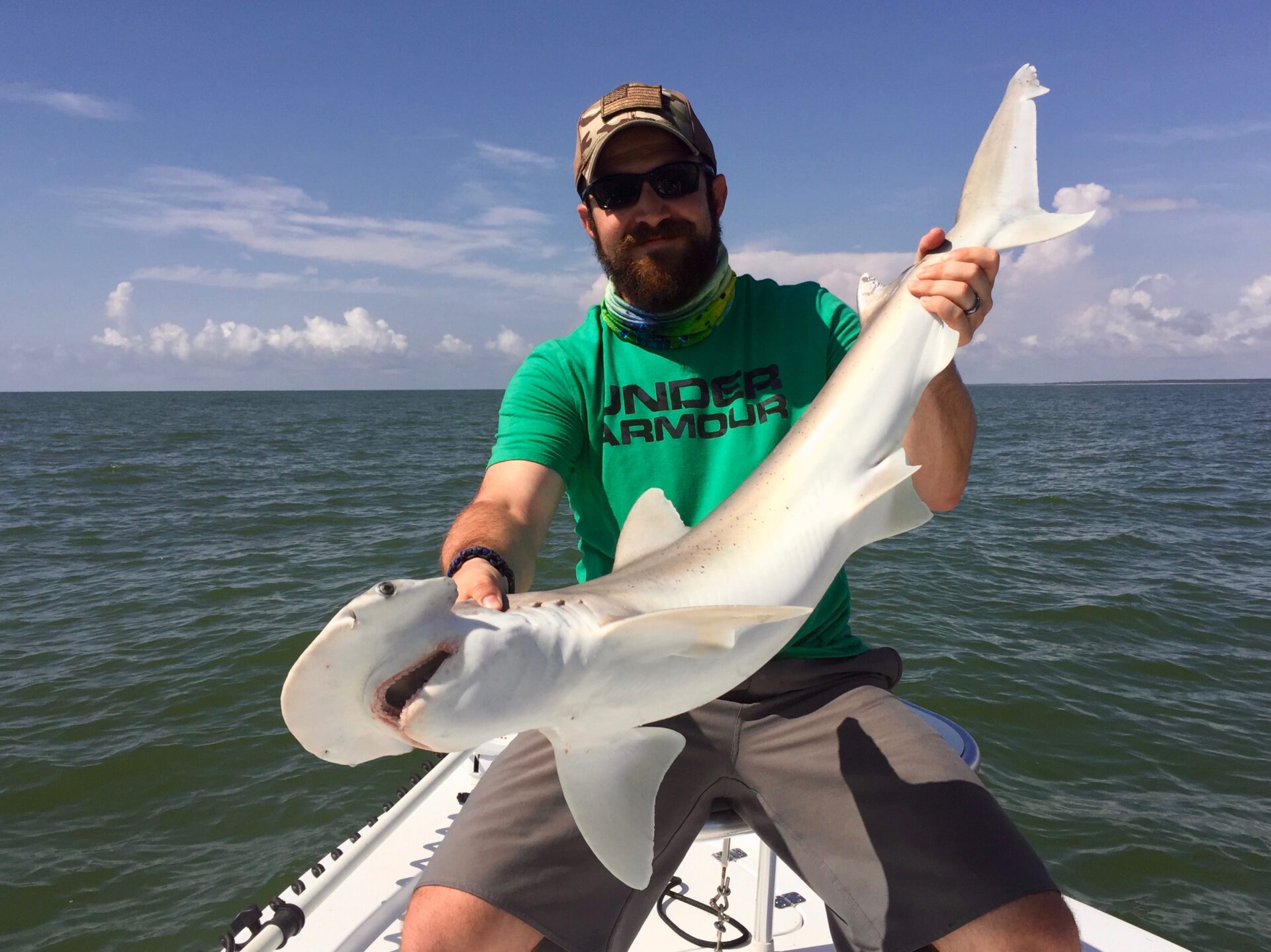 When and Where to Catch Sharks
The best time to catch sharks in Myrtle Beach is from May to September when the sharks are most active. Sharks can be found in numerous areas, such as inlets, jetties, and the deeper channels in Winyah Bay. They tend to congregate around these areas, making them accessible to anglers without traveling far into the ocean.
Myrtle Beach Guide Service provides shark fishing charters customized to the angler's experience and skill level. These charters last 4-5 hours and can be extended if desired. Multiple boats are also available for large groups. Departing from Georgetown Landing Marina in Georgetown, South Carolina, Myrtle Beach Guide Service charters provide all necessary gear, including quality fishing rods and reels from top brands like St. Croix, Shimano, Penn, and Abu Garcia.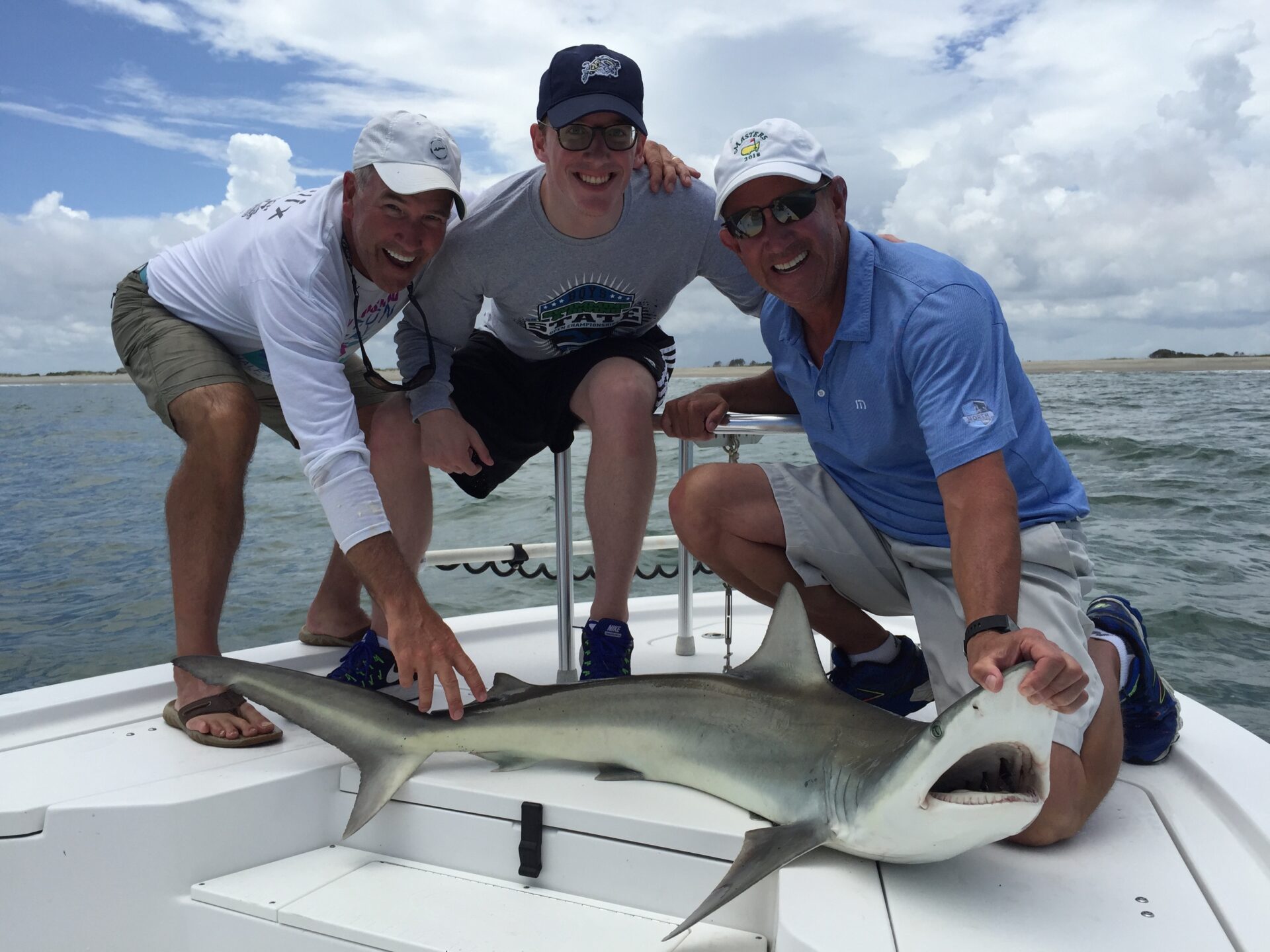 Tips for Sharks
Shark fishing is a thrilling experience that can be enjoyed by novice and experienced anglers alike. Quality fishing equipment is essential when targeting sharks, and Myrtle Beach Guide Service provides all the necessary gear to make the experience enjoyable and safe for everyone. It's important to remember that sharks tend to be high in mercury, so catch and release is the only option.
Fish With Us!
Myrtle Beach is the perfect destination for your shark fishing adventure. With its great variety of species, you can take advantage of the custom gear and tips provided by Myrtle Beach Guide Service to ensure a successful fishing experience. Comfortably equipped with the right supplies and educated on the catch and release technique, you can experience the thrill of hauling in these majestic creatures while also doing your part to preserve their ocean habitat. All caught sharks are safely released without risk of injury or damage to the ecosystem, making these charters an excellent choice for anglers looking to get out on the water. Book your trip today and embark on an unforgettable fishing journey!