The South Carolina Lowcountry offers some of the best shark fishing in the country. With its warm waters and abundance of marine life, it's no wonder that anglers from all over flock to the area to catch these powerful predators. Whether you're a seasoned pro or a first-time fisherman, shark fishing in the Lowcountry is an experience you will never forget.
When to Fish
The best time to go shark fishing in the Lowcountry is during the summer months of May through September. These are the months when water temperatures are at their warmest, and shark activity also tends to heat up. This is also when most baitfish, such as menhaden, are present in the area, making it easier to attract sharks to your bait.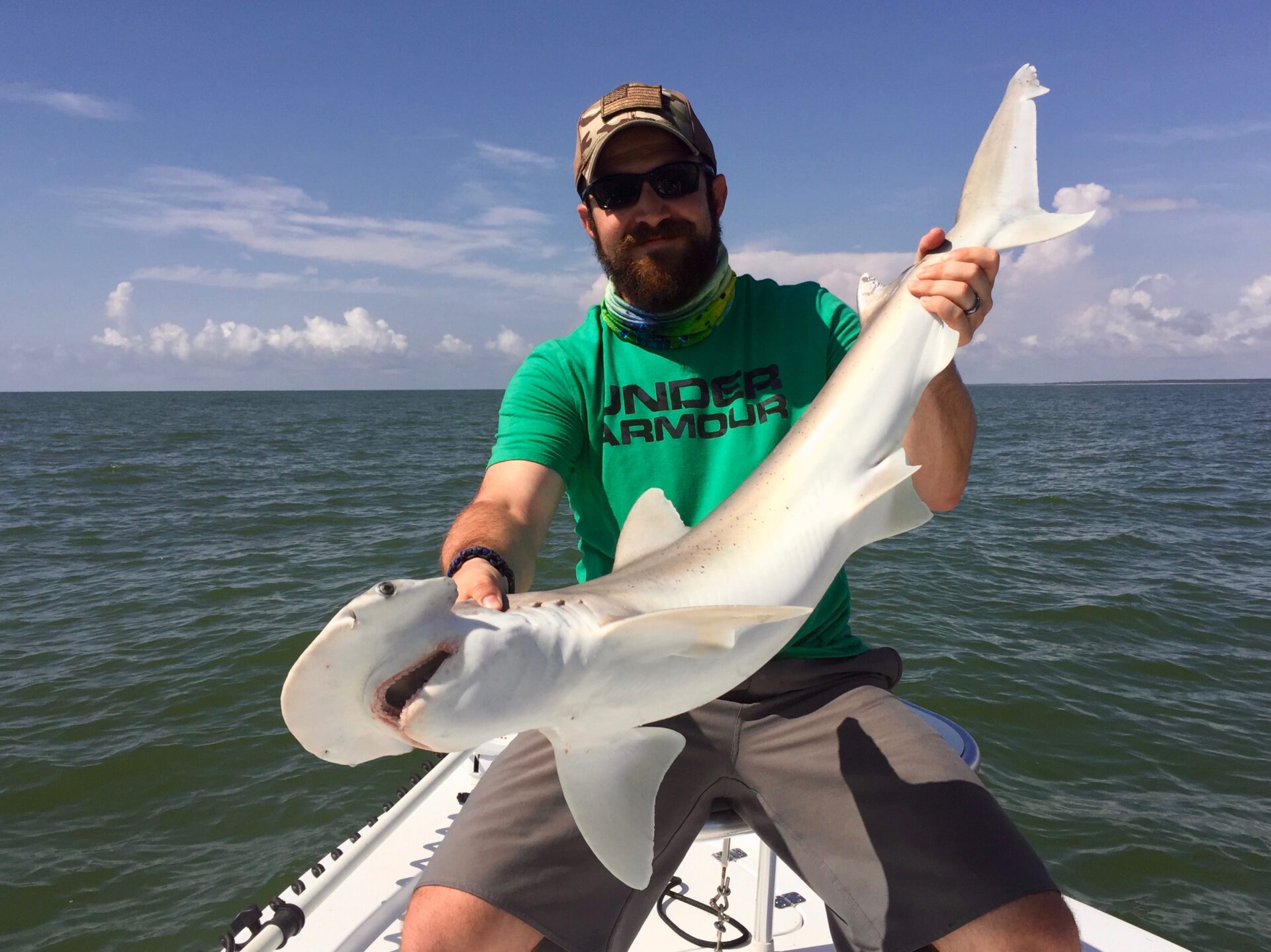 Where to Fish
One of the best things about shark fishing in the Lowcountry is that you don't have to travel far to find these magnificent creatures. The most productive areas for shark fishing are around inlets, jetties, and deep channels. These areas provide a variety of structures and marine life, which attract a variety of shark species.
Types of Sharks
The Lowcountry is home to many different types of sharks, each with unique characteristics. The most common sharks caught in the area include blacktip, sandbar, and bonnethead sharks. Blacktip sharks are known for their athleticism and speed, making them a popular target for sports fishermen. Sandbar sharks are also a common catch; they can grow over 7 feet long. Bonnethead sharks are a favorite among kids, as they're relatively small and a lot of fun to catch on light tackle.
For those looking for a real challenge, larger shark species such as bull, lemon, spinner, hammerhead, and tiger sharks can also be caught in the area. These sharks can reach over 14 feet long and weigh over 1000 pounds.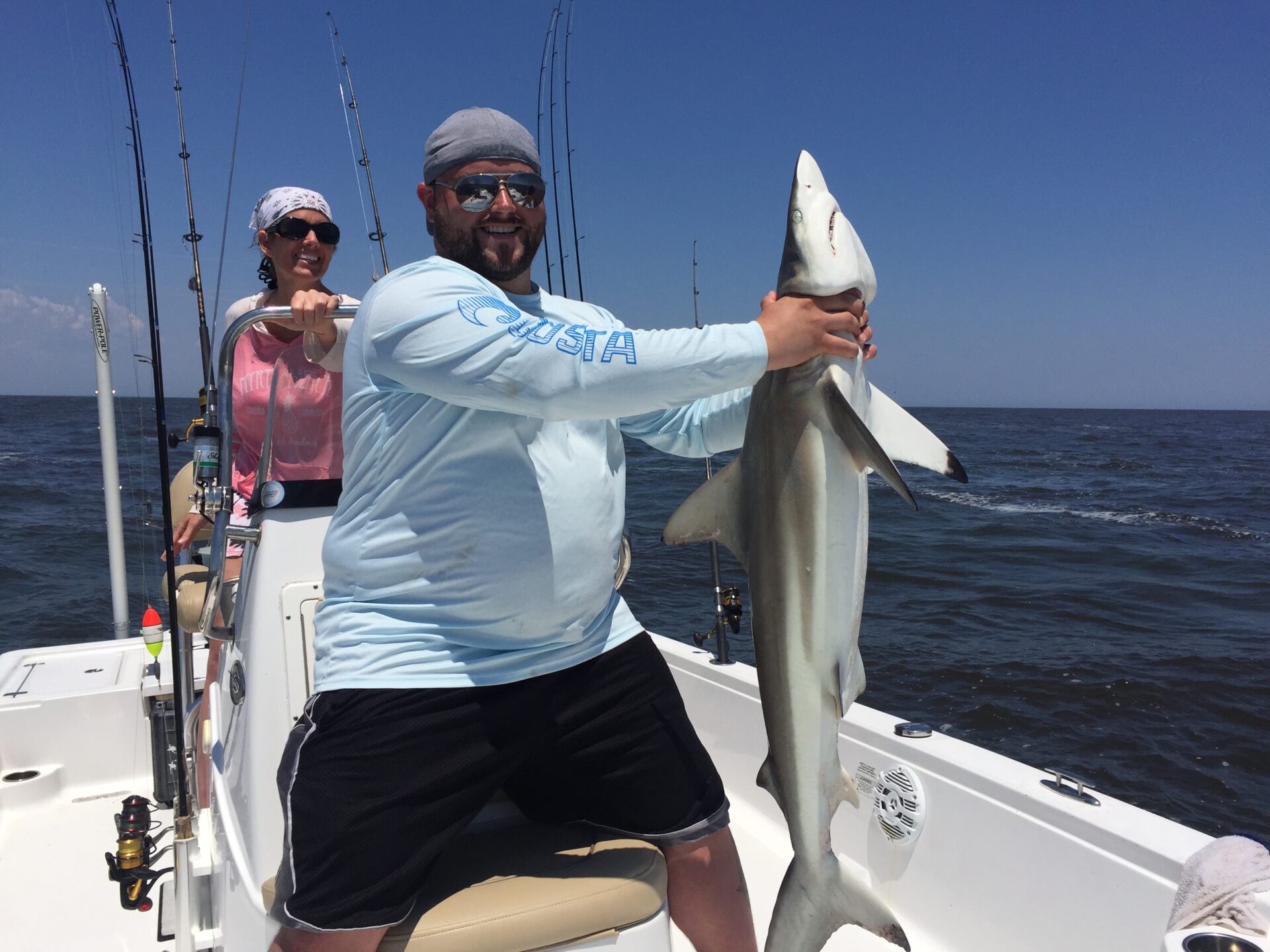 How to Fish
Sharks are opportunistic predators attracted to struggling, injured, and dead fish. To find sharks, anglers typically anchor near prime areas with plenty of marine life and use chum to attract fish and sharks. Once sharks are in the area, larger chunks of bait are put on circle hooks attached to the mainline with a wire leader to prevent the shark's teeth from cutting the line. These are then dropped down, and the angler is ready to reel in the catch of a lifetime.
It's essential to use heavy-duty fishing gear when shark fishing, as these fish are potent fighters. Medium-heavy to heavy rods and larger reels are typically used to ensure the fight is as quick as possible and release the shark back into the wild. When shark fishing, it's also essential to follow catch and release guidelines, as sharks are a vital part of the ocean's ecosystem.
Other species that can be caught while shark fishing includes red drum, tarpon, bluefish, stingrays, and cobia. These species are often caught while targeting sharks and can provide a bonus to your fishing trip.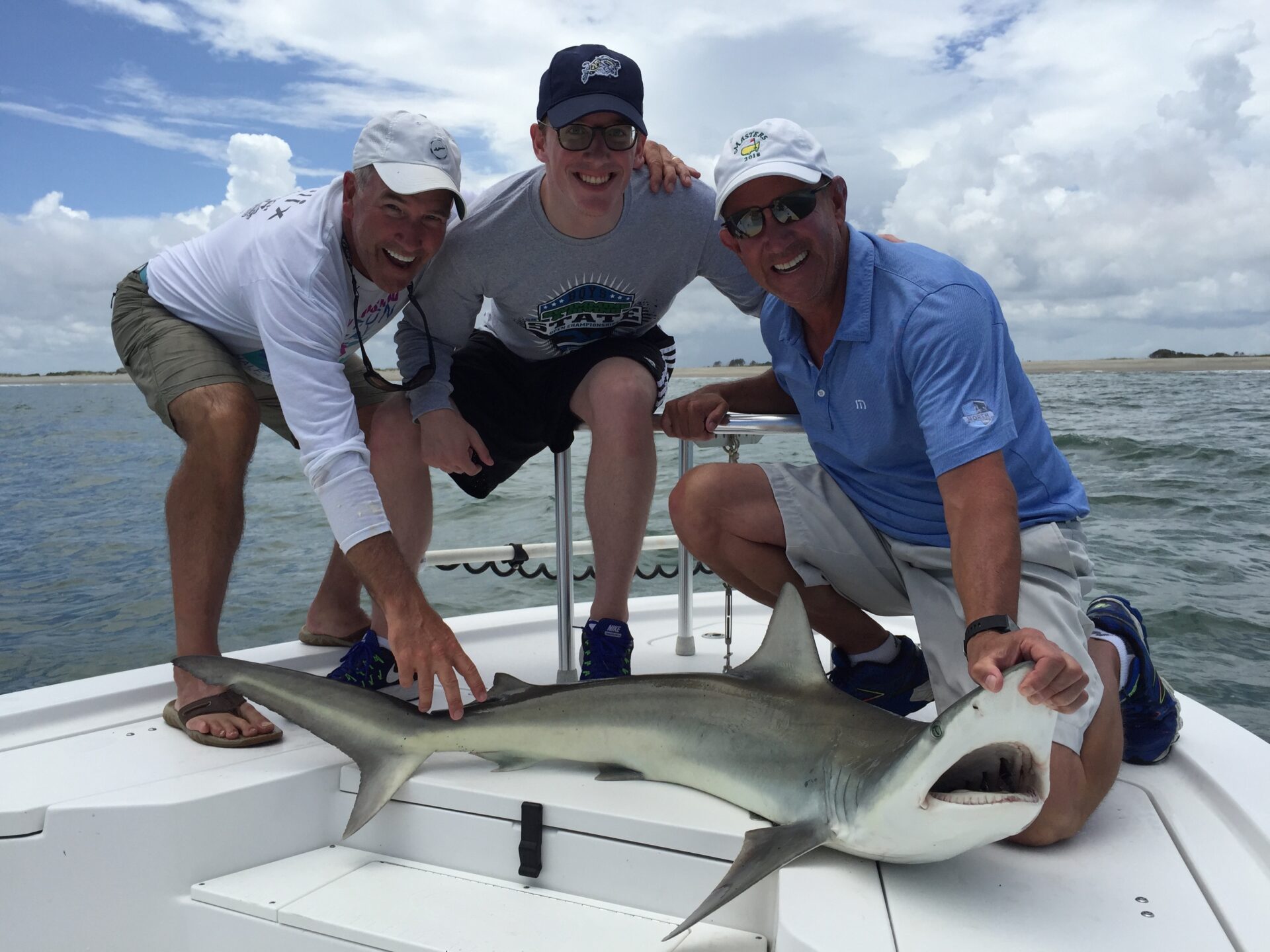 Let's Catch Some Sharks!
Shark fishing is an excellent activity for anglers of all skill levels, but it's essential to be prepared for the fight of a lifetime. Some sharks can push the 200-pound mark, so they must be in good physical shape and ready for a battle. Local charter companies offer shark fishing trips and can provide all the necessary equipment and guidance for a successful and safe trip.
Shark fishing in the South Carolina Lowcountry is an experience that can't be missed. With its warm waters and abundance of marine life, the area offers some of the best shark fishing in the country. Whether you're a seasoned pro or a first-time fisherman, the Lowcountry has something to offer every angler.
If you're not ready to tackle these underwater beasts alone, look no further than Carolina Guide Service. From sharks to tarpon to redfish, Captain Jordan Pate of Carolina Guide Service is an experienced pro who knows how to put you on fish and have a great day out on the water. If you're ready for an action-packed day out on the water, book your trip today!