As the sweet summer air graces the beautiful coast of Murrell's Inlet, South Carolina, June ushers in a promising season of outstanding fishing opportunities. From the tranquil backwaters to the lively surf, anglers can anticipate an impressive array of fish species. Let's delve into what you can expect to catch in this diverse fishing paradise this June.
A Sneak Peek Into Inshore Angling: The Silent Hunters
As part of the Myrtle Beach family fishing scene, the inshore waters of Murrell's Inlet offer a rich tapestry of aquatic life.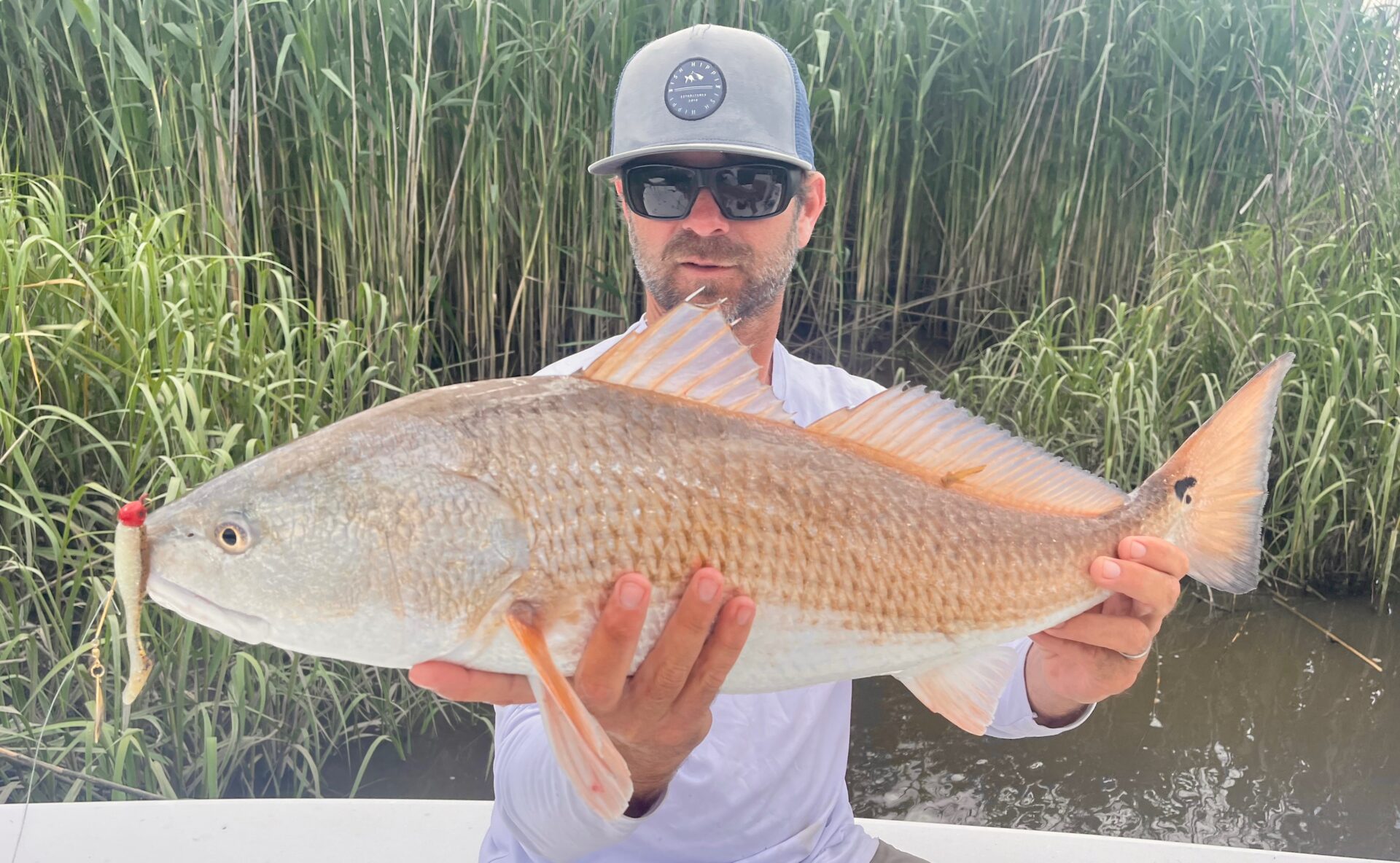 Redfish: The Inshore Gladiators
Just like in April, June is also a fabulous time for redfish. As they continue to thrive in the warm water temperatures, they are eager to attack live shrimp, mullet, or artificial lures. The inlets, estuaries, and marshes of Murrell's Inlet provide a great backdrop for landing these spirited fighters.
Speckled Trout: The Graceful Inshore Trophies
During June, the speckled trout remain plentiful in the waters around Murrell's Inlet. Anglers can find these elusive prizes near the grass flats, drop-offs, and oyster beds. Using live shrimp or soft plastic lures can yield an exciting catch.
Nearshore Fishing: The Coastal Warriors
Just a few miles off the shores of Murrell's Inlet, nearshore waters offer thrilling encounters with feisty fish.
Spanish Mackerel: High-Velocity Thrillers
As summer begins, Spanish mackerel continue their romp in the nearshore waters. Anglers can land these swift swimmers by trolling or casting small jigs and plugs. Keep an eye out for diving birds, which often signal schools of Spanish mackerel below.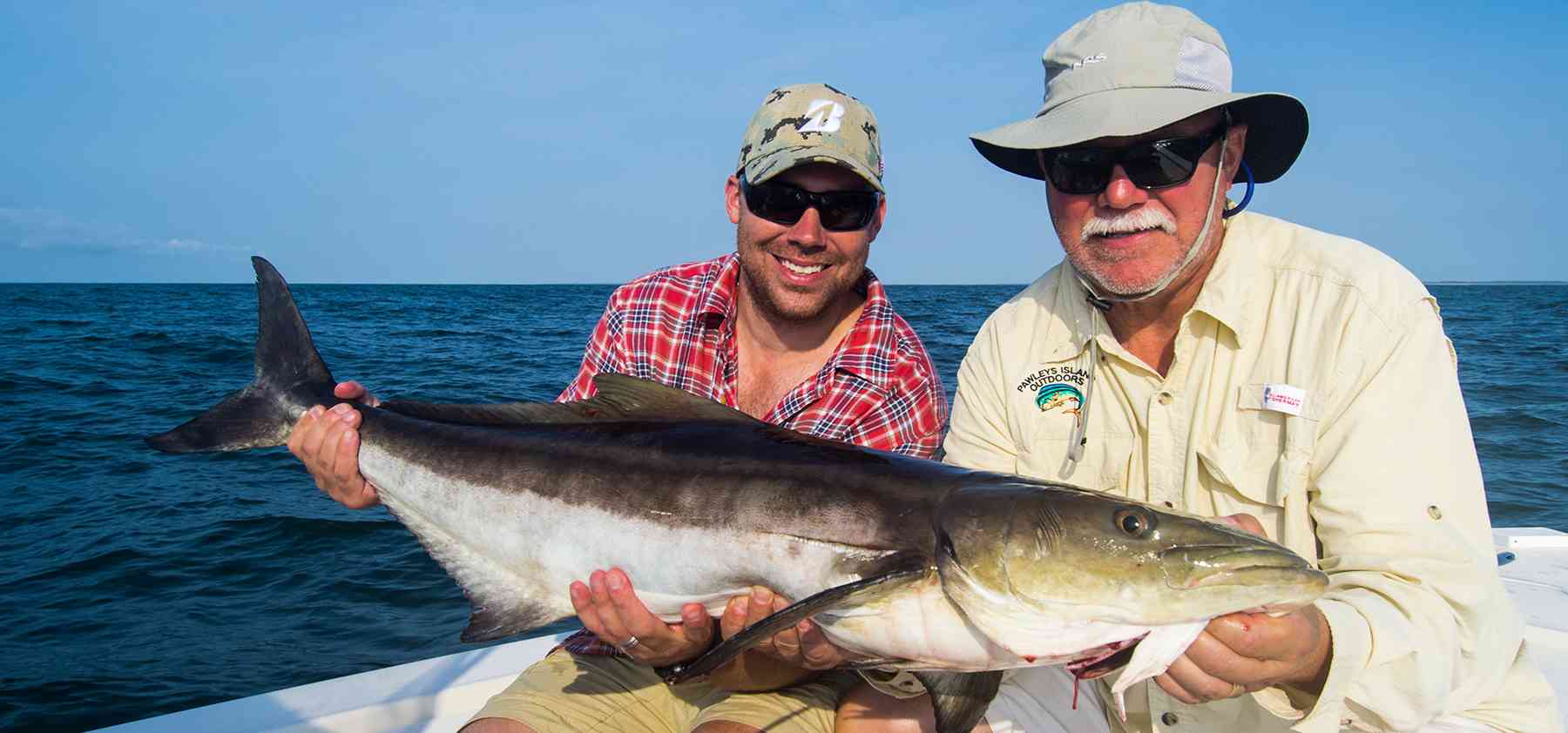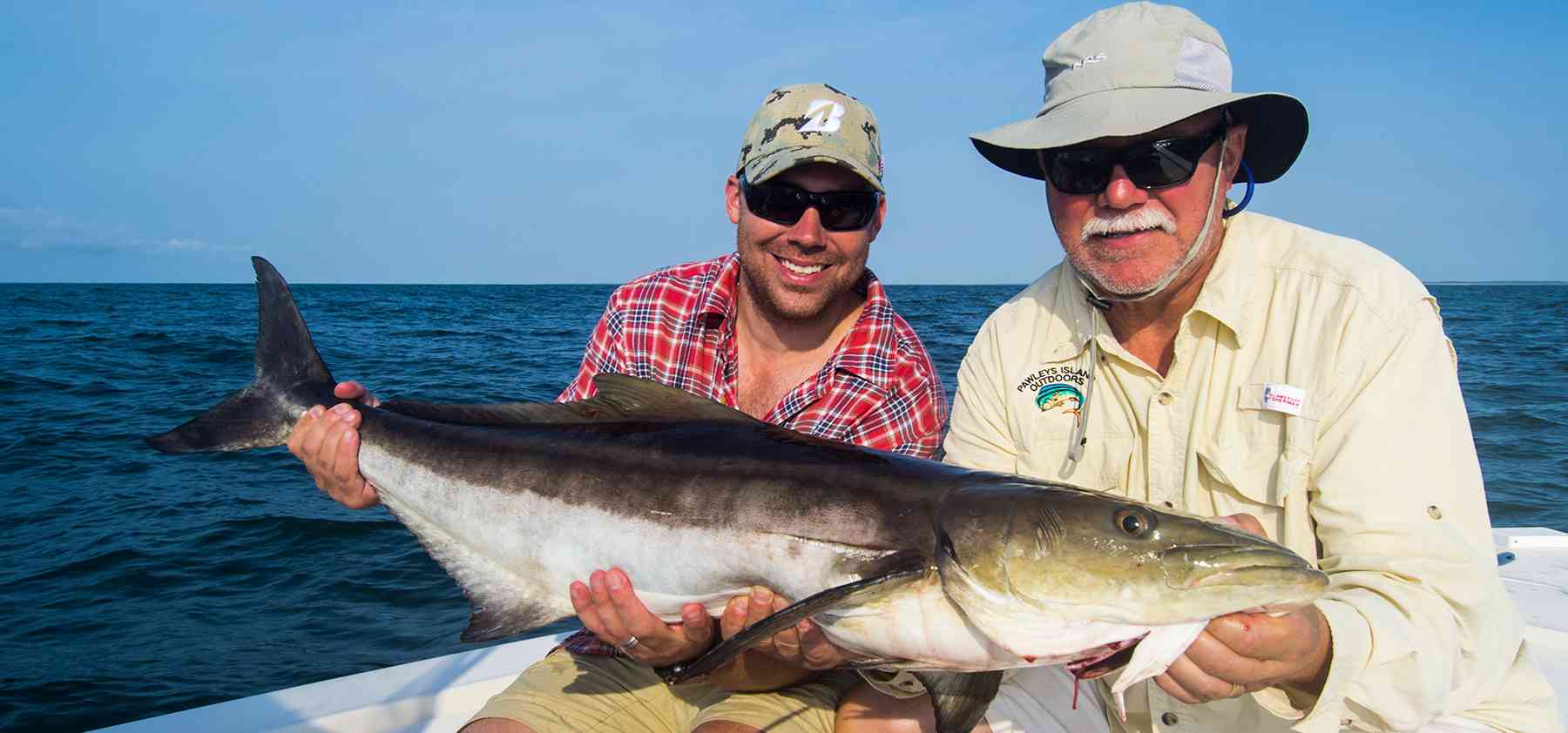 Cobia: Nearshore Titans
June is an excellent month to target cobia. These heavyweights are sighted around buoys, channel markers, and other structures. Live eels, menhaden, or large bucktail jigs are effective baits for these formidable fighters.
Surf Fishing: Adventures on the Shoreline
The beautiful beaches of Murrell's Inlet offer fantastic surf fishing opportunities.
Whiting: Surf Fishing Favorites
In June, whiting continue to entice anglers along the shorelines. Use fresh shrimp, sand fleas, or cut bait to attract these scrumptious swimmers. Cast into the troughs and channels just beyond the breakers for optimal results.
Pompano: Coastal Gems
Pompano continue to roam the beaches in June, providing excellent sport for anglers. Using sand fleas or fresh shrimp on small circle hooks can yield a successful pompano catch. Target areas near sandbars and troughs for the best results.
Shark Fishing: Exhilarating Encounters
June is a fantastic month for shark fishing in Murrell's Inlet.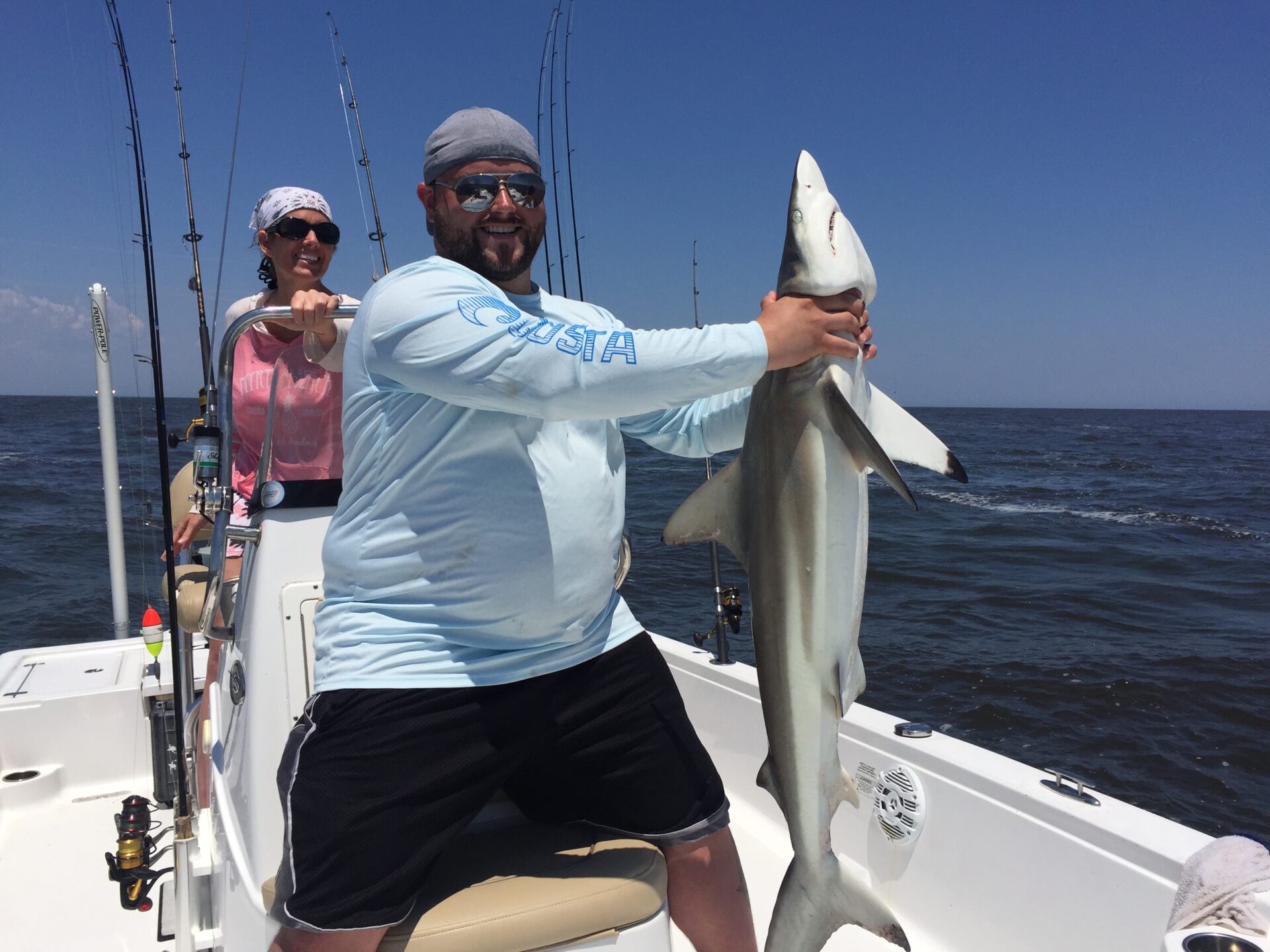 Blacktip and Spinner Sharks: The High-Flying Performers
June is a prime time for catching blacktip and spinner sharks, known for their exciting leaps and powerful runs. Use large cut bait or live fish to attract these fascinating predators.
Setting Sail on Your Murrell's Inlet Adventure
June is a great time to go fishing in Murrell's Inlet, offering plenty of opportunities for anglers of all skill levels. The variety of species available makes for an unforgettable adventure, whether you're a seasoned angler or a beginner looking to try your hand at something new. From tranquil inshore trips to adrenaline-pumping shark fishing encounters, there's something for everyone. If you're looking for a top-quality charter experience, then consider booking a trip with Myrtle Beach Guide Service. Their professional services ensure that your fishing trip will be an unforgettable experience that you'll never forget. Don't hesitate, book your trip today and see just how memorable fishing in Murrell's Inlet can be!