Myrtle Beach, South Carolina, is a prime fishing destination offering extensive saltwater fishery with diverse fishing options. Myrtle Beach Guide Service is a top-rated fishing charter that provides customized fishing experiences for all skill levels and preferences.
The Great Grand Strand
Myrtle Beach offers an unbeatable combination of fantastic weather, stunning natural beauty, and incredible fishing opportunities. The area's extensive saltwater fishery and diverse species provide an exciting challenge for anglers of all levels. The waters around Myrtle Beach offer plenty of other activities, from boating and kayaking to surfing and paddleboarding. The breathtaking coastline, charming coastal towns, and bustling entertainment scene make Myrtle Beach the perfect destination for those looking to experience the best of the South Carolina coast. Whether you're a seasoned angler or a first-time fisherman, fishing in Myrtle Beach is an unforgettable experience.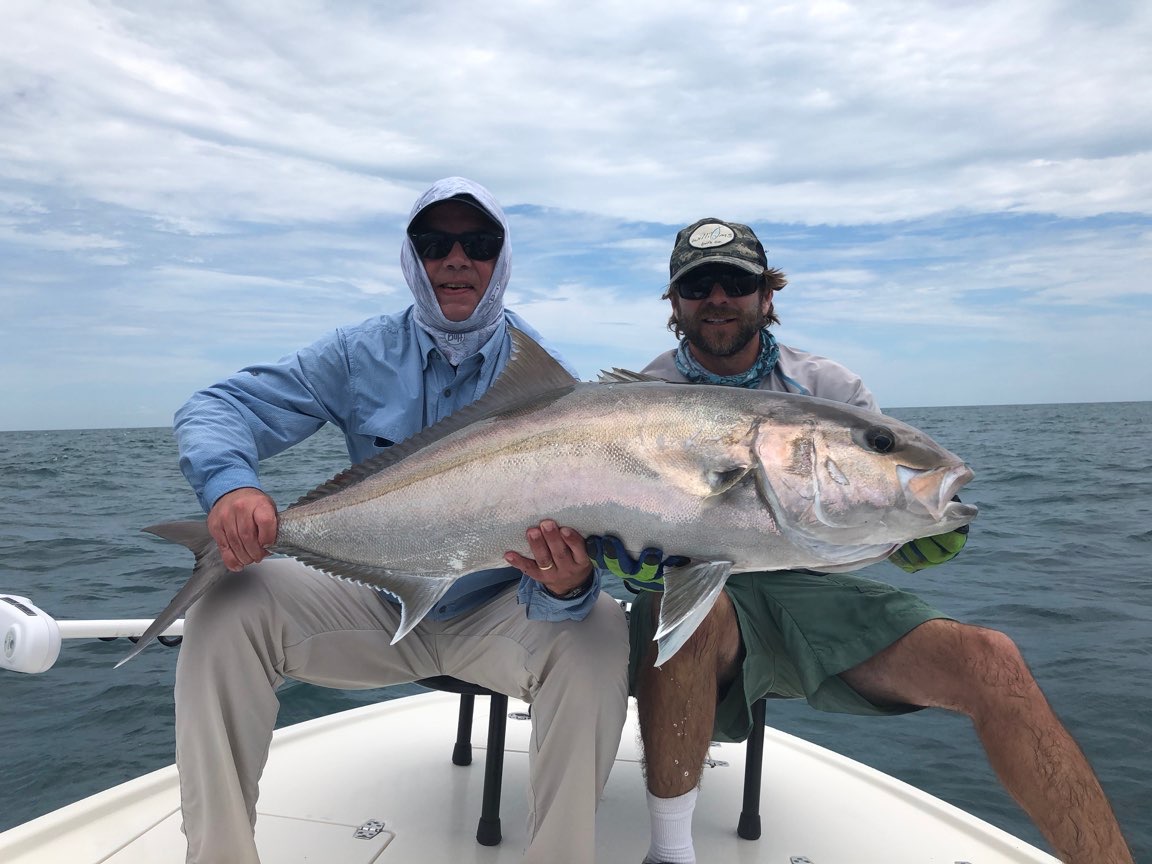 Fishing Options in Myrtle Beach
Myrtle Beach Guide Service offers various fishing options catering to all fishing expertise levels. These options include:
Inshore Fishing: Inshore fishing in Myrtle Beach allows anglers to catch year-round species such as redfish, speckled trout, black drum, and sheepshead. The charter is customized to your skill level, ensuring an enjoyable experience for beginners and experienced anglers.
Nearshore Fishing: For those looking for a more adventurous experience, nearshore fishing is the perfect option. The waters surrounding Myrtle Beach are home to species such as cobia, tarpon, sharks, and flounder that can be caught during the warmer months.
Fly Fishing: Myrtle Beach Guide Service specializes in saltwater fly fishing, which involves catching fish with artificial flies. This style of fishing requires skill and precision, and the charter provides one-on-one fishing instruction if needed.
Additional Services Available
Apart from fishing charters, Myrtle Beach Guide Service offers various other services, including:
Cast-N-Blast: This unique service allows you to hunt marsh hens and catch redfish on the same trip during the hunting season. It's a popular option for outdoor enthusiasts who want to experience both activities in one day.
Fly Fishing Instruction: The charter provides one-on-one fly fishing instruction to help sharpen your skills and target live moving targets. Whether you're new to fly fishing or want to improve your skills, this service can provide valuable insight and techniques.
Eco-Tours/Dolphin Watching: The Myrtle Beach waters are home to dolphins, and the charter offers dolphin-watching tours to observe these majestic animals. It's an excellent option for families and those looking to experience the area's natural beauty.
Plantation River Tours: Private river tours allow you to see historic plantations, alligators, bald eagles, and other native wildlife in the Myrtle Beach area. It's a great way to experience the local history and see the region's natural beauty.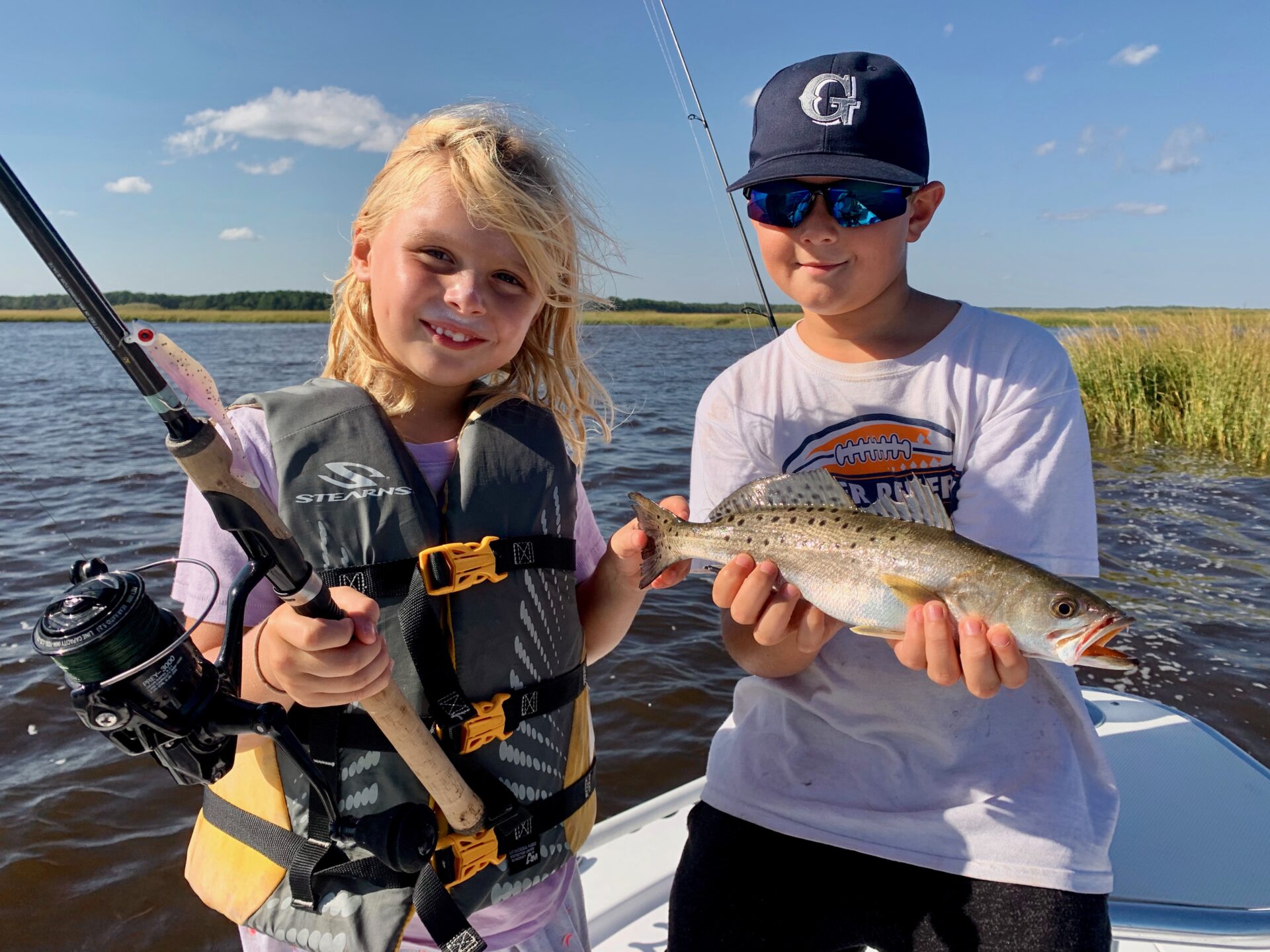 Fish With Us
Myrtle Beach Guide Service is the perfect choice for those looking for a premier fishing charter that caters to all levels of fishing expertise. With a range of fishing options, including inshore fishing, nearshore fishing, and fly fishing, Myrtle Beach Guide Service provides customized experiences for all anglers. Additionally, the charter offers various services such as Cast-N-Blast, Fly Fishing Instruction, Eco-Tours/Dolphin Watching, and Plantation River Tours, ensuring a memorable experience for everyone. With the expertise of Myrtle Beach Guide Service, you're sure to have a successful and unforgettable fishing trip; book your trip today!