Myrtle Beach, South Carolina, is not only renowned for its picturesque beaches, bustling boardwalk, and family-friendly attractions. It is also a hotspot for the diverse marine life that thrives in its waters, offering a memorable fishing experience for anglers of all skill levels. The area is teeming with a range of fish species like Redfish (Red Drum), Tarpon, Flounder, and many others, presenting an exciting opportunity for both local and visiting fishing enthusiasts.
Fishing in Myrtle Beach
Bordered by the Atlantic Ocean on the east and the Intracoastal Waterway to the west, Myrtle Beach offers an array of fishing spots. The Grand Strand's extensive shoreline presents excellent surf fishing opportunities. On a good day, you might reel in red drum, trout, flounder, or even a tarpon if you're particularly lucky. The area's nearby estuaries and marshlands, rich with diverse wildlife and aquatic species, are also ideal for back-country fishing experiences.
The Wonders of Santee Delta
Just a short boat ride from Georgetown, the Santee Delta features one of the largest river deltas on the East Coast of the United States. This estuary system offers myriad fishing options, with an abundance of red drum, speckled trout, and flounder. Fall proves particularly fruitful for surf fishing from many of the barrier islands where large red drum are abundant. The onset of the mullet run in late August brings with it a congregation of tarpon feeding on migrating fish.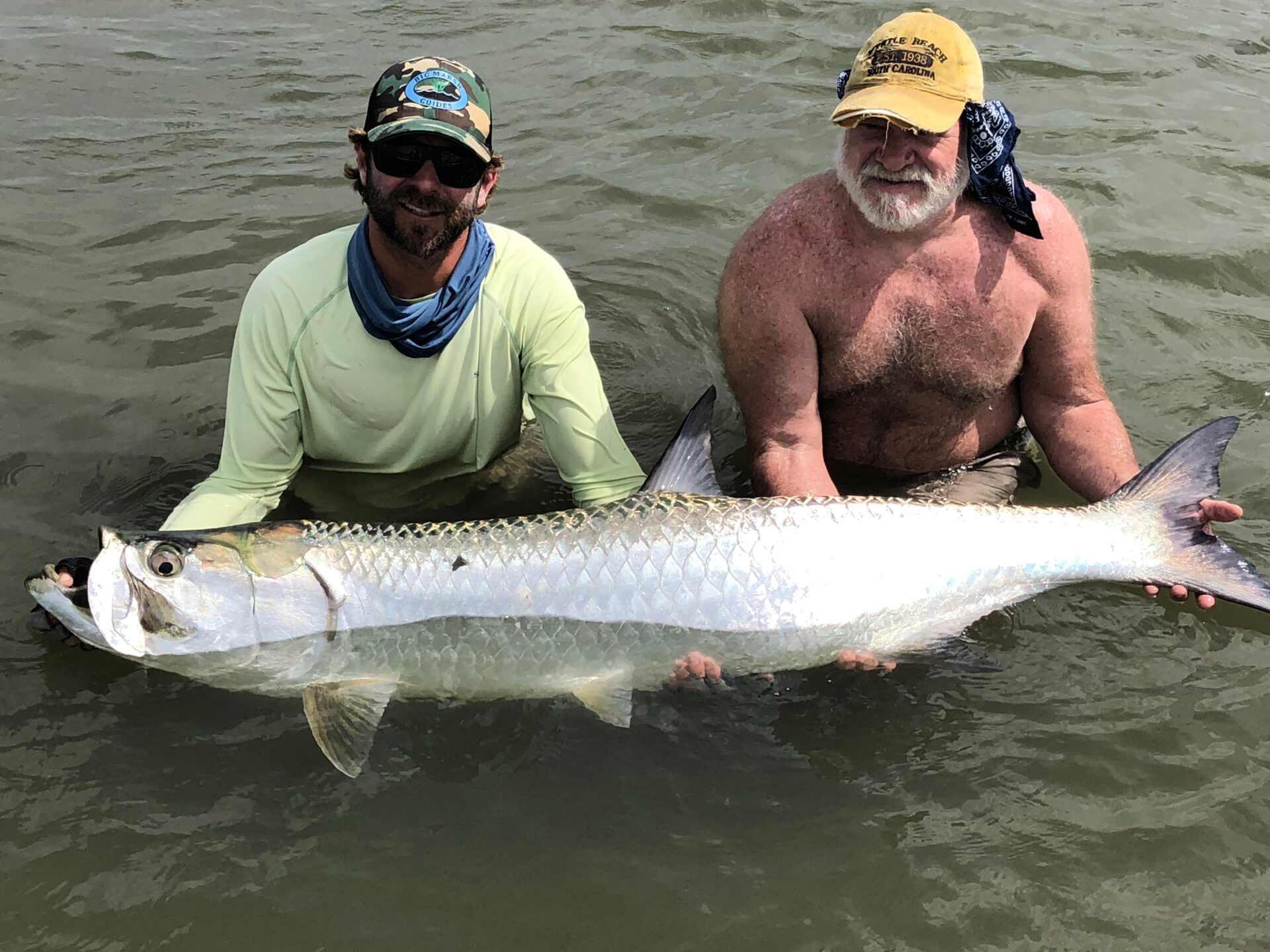 The Magic of McClellanville
McClellanville, sitting between Myrtle Beach and Charleston, boasts over 60 miles of uninhabited beaches and barrier islands. This isolation reduces fishing pressure, resulting in excellent year-round fishing opportunities. The area is known for its world-class redfishing on the flats and backwaters, while the thriving Speckled Trout population in the estuaries around Bulls Bay and Cape Romain makes it a destination worth exploring.
Murrells Inlet: The Seafood Capital
Known as the 'Seafood Capital of South Carolina,' Murrells Inlet is more than just a gastronomical delight. It's an excellent fishing spot with easy access to both inshore and nearshore opportunities. Here, anglers can explore the back creeks for trout, flounder, and redfish or fish the jetties where giant red drum can be caught. Additionally, a few miles offshore lie nearshore wrecks, havens for King Mackerel, Spanish Mackerel, Flounder, Sheepshead, and Spadefish.
Georgetown: A True Fishing Paradise
Just 25 miles south of Myrtle Beach, Georgetown hosts a variety of fishing charters throughout the year. Four main river systems feed the estuaries of Winyah Bay, creating a healthy ecosystem teeming with diverse wildlife, including an array of saltwater fishes. The jetties of Winyah Bay are renowned hotspots for inshore fishes and can occasionally serve up the big three species—Cobia, King Mackerel, and Tarpon.
Pawleys Island: The Tranquil Escape
Just 15 miles south of Myrtle Beach lies the quaint beach-side community of Pawleys Island. Limited to Pawleys Creek and the surrounding beaches, Pawleys Island Fishing Charters offer surf fishing opportunities. Here, you'll find red drum, black drum, trout, flounder, and bluefish, particularly in the fall season.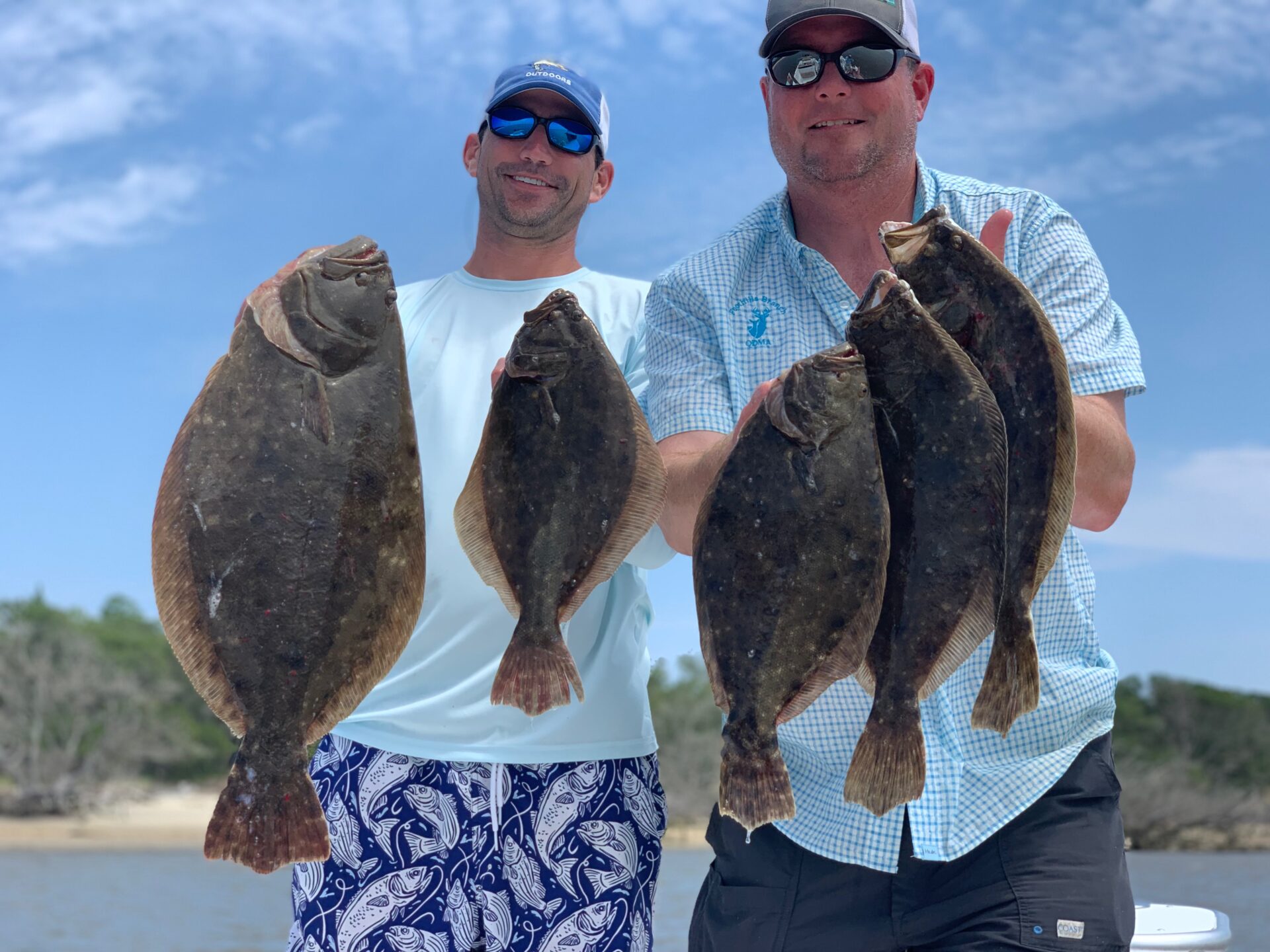 Fish With Us
When you've had your fill of independent exploration in these abundant fishing areas, round off your Myrtle Beach fishing experience with a trip organized by the local Myrtle Beach Guide Service. They offer a variety of private fishing charters that can cater to anglers of all skill levels, whether you're after a specific species or just looking for a memorable day on the water. In the company of experienced guides, you're sure to bring in a great catch and perhaps even discover a new favorite fishing spot in this South Carolina paradise. Book your trip today!